Discover 27 handmade gifts that are easy to create and are perfect for everyone on your "thank-you" list at the holidays or any time of year.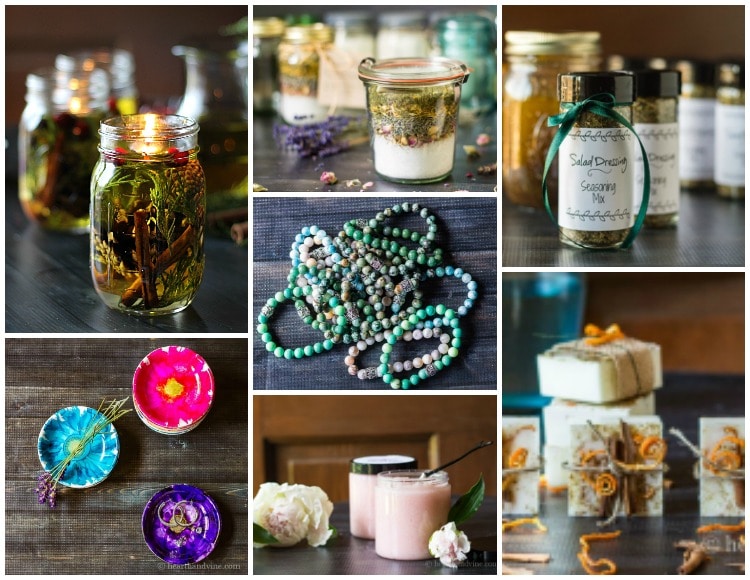 If you have been following me then you know that I love making gifts for family, friends and just about anyone who touches my life. This is especially true during the holidays. I'm always looking for something small to make and give, many of which have been shared here on the blog.
So today I'm sharing several of the handmade gifts I've made all in one place. They are grouped by gifts for the home, bath and body gifts, jewelry and food lovers gifts.
In addition, I have shared several other ideas in the same categories from some talented bloggers to give you even more creative inspiration this season.
I hope this sparked your creativity and gave you some new ideas for your gift giving this season.
Check back soon. I'll have several new handmade gift ideas for you to try over the few weeks.