Learn how to make foaming hand soap with essential oils and a few other basic ingredients. Create your own fragrance and save money with this easy craft.
Making bath and body products with essential oils is something I have long enjoyed. Recently I ran out of a foaming soap that I liked so I decided to try and make my own.
I knew that when you use foaming hand soap you are using less soap and water than traditional liquid soap, while still effectively washing your hands. And I was interested in trying to create my own scent with essential oils so this easy craft was a no-brainer.
This post contains some affiliate links (that means if you make a purchase after clicking a link, there's no additional cost to you, but I will earn a very small commission. ) i.e. as an Amazon Associate, I earn from qualifying purchases. Click here to read my full disclosure policy.
How to Make Foaming Hand Soap
What you Need
Distilled water
Liquid Castile soap (unscented)
Essential oils, such as lemon, lavender, grapefruit, rosemary
Mason jars
Foaming soap dispenser
Vegetable Glycerin or Carrier Oil (optional)
You can buy all kinds of foaming soap pumps online or reuse an empty foaming soap bottle you have already. In my case, I chose to buy just the lid and pump that fit on a pint-sized (16 oz bottle) mason jar.
A little castile soap, some essential oils, and distilled water, and you're all set to go. I did add vegetable glycerin to the mix for moisture.
Additions and Substitutions
Add a teaspoon of a carrier oil for moisture such as grapeseed oil, fractionated coconut oil, sweet almond oil, or jojoba oil. I had some glycerin leftover from another project so I decided to use it.
If you don't have distilled water you could substitute filtered water. Just don't use tap water. Tap water may have microbes or unusual contaminants.
You can use fragrance oils or blends if you prefer. They are synthetic or man made and not natural, however, there are some scents that are hard to get with essential oils or are too expensive. If you do want to use fragrance oils I would suggest starting with a smaller amount, say 5 drops, as they seem to be much stronger than essential oils.
You can also use liquid soap with water to make foaming hand soap. Use a mixture of 4 to 1 water to soap in a foaming hand soap dispenser and shake well.
The lather comes out just like it does from purchased foam soap dispensers.
Simple, natural, custom, and inexpensive. That's what I'd call a good thing.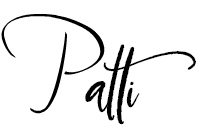 More Homemade Bath and Body Products
Print
Homemade Foaming Hand Soap Recipe
Make your own foaming hand soap with this easy tutorial. It will save you money and you can feel good about the ingredients you put inside.
Materials
Foam soap dispenser lids

Pint

Mason Jar

Castile soap

Vegetable Glycerin

Essential Oils

Distilled Water
Instructions
Measure out 2.5 tablespoons of castile soap and place it in the mason jar.

Add 1 teaspoon of vegetable glycerin.

Add 25-30 drops of your favorite essential oils

Fill the rest of the jar with distilled water.

Place the foam dispenser lid on top.

Shake gently and test the dispenser to make sure it's working.

Add a little more essential oil if you prefer a stronger scent.
Notes
You can add a teaspoon of a carrier oil such as grapeseed, almond, or jojoba for extra moisture.
You could use fragrance oil however, they are usually much stronger. Start with 5-10 drops and test the scent first.