I love walking in the garden, but also enjoy fresh flowers in the home. Especially if we are entertaining, I always have a few vases and arrangements on the tables. I sometimes even place a small vase in the powder room. Recently, I saw this bottle garland for sale online, made up of the cutest little vases and thought, "How pretty would this be in a kitchen? How about my office window?" So when Hobby Lobby was have their glass items at 50%, off I picked up 5 cute bottles, and some silver wire to make my own bottle vase garland.
DIY Easy Bottle Garland
It couldn't be easier to do.
I bought the bottles and silver beading wire from Hobby Lobby.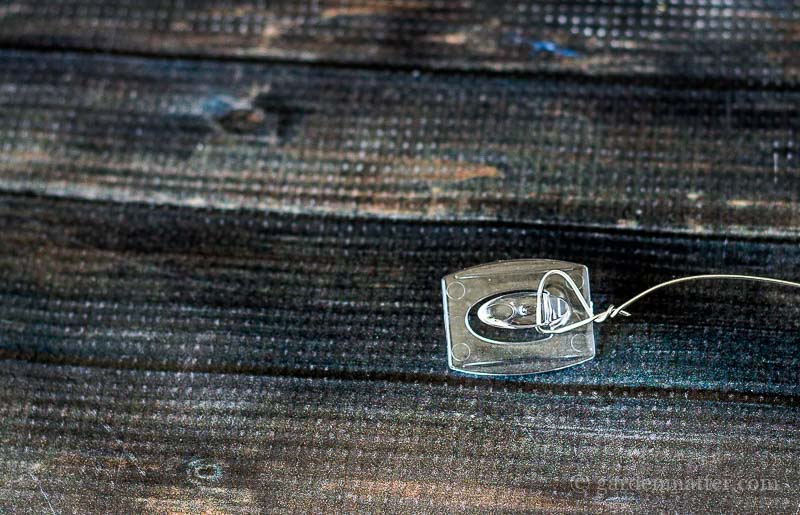 Using  Command Mini Hooks
 placed on the sides of the windowsill, I attached the wire by making a loop.
Then I wrapped the wire around the neck of each bottle 3 to 4 times, leaving a few inches between each bottle.
Once I got it to the length and curve I wanted, I cut extra to make another loop so that it could be connected to the command hook on the other side of the window.
A $4.00 bouquet of purple stock was more than enough to fill the vases, and they look so pretty.
This would make a great gift, don't you think?