Learn how easy it is to make simple concrete vases from ordinary materials you may already have around the house.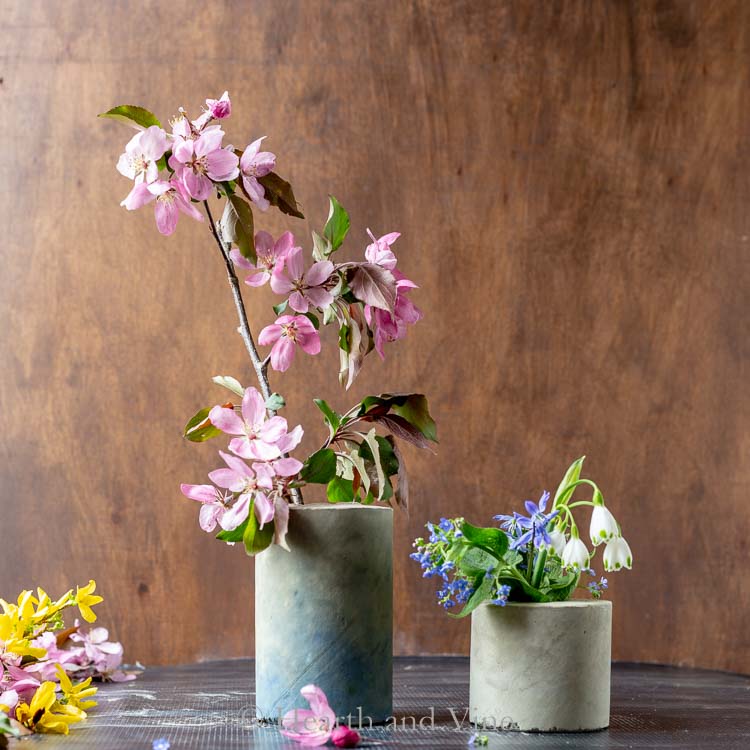 I had planned to make these concrete vases during the holidays for gifts but time got away from me. However, in the spring with Mother's Day, Graduation Parties, Teacher Appreciation Days and more, I figured this may be an even better time to share this easy and inexpensive craft.
Besides the concrete, (actually cement), you need to search the house or store for containers. I picked up 3 canisters of Pringles in the dollar store. The inside has a nice slick surface which is what you want to look for and I knew that these would be easy to cut away to release the final product. Milk cartons and other plastic bottles would work well too.
Then you need to find something to fit inside your container. It also helps if they are plastic and/or have a slick surface. I ended up trying three different sizes to make three different vases. A small can of juice, a hydration tablet container and a small plastic bottle of coconut oil.
I also added some natural pigment powder for color but that's optional.
Safety Note: Even though this project is simple, it is super messy and somewhat dangerous. You need to wear a mask when working with cement and water, and always wear gloves. I used Quikcrete Portland Cement. Here's more information on their safety data sheet.
This post contains some affiliate links (that means if you make a purchase after clicking a link, there's no additional cost to you, but I will earn a very small commission. ) Click here to read my full disclosure policy.
How to Make Concrete Vases
Mix cement and water in a plastic bowl until it has a pudding-like consistency. You can make it a little thicker which will help with drying time but might be harder to pour.
If you'd like you can pour some of the batch into a separate container and add some natural pigment powder for color. I had plenty left from my Paint Pigment Pot Project so I tried a little green and then blue pigment. The pigments I used was purchased from Earth Pigments, but you can also buy Mica Powders
that are similar online.
Start by pouring some of the concrete mix in the container.
Rub a little bit of oil on the inner container and then place it inside the larger container. You may want to fill it with water to give it some weight.
Then pour the cement around the inner container.
Use tape or something heavy like a rock, to keep the inner container in place.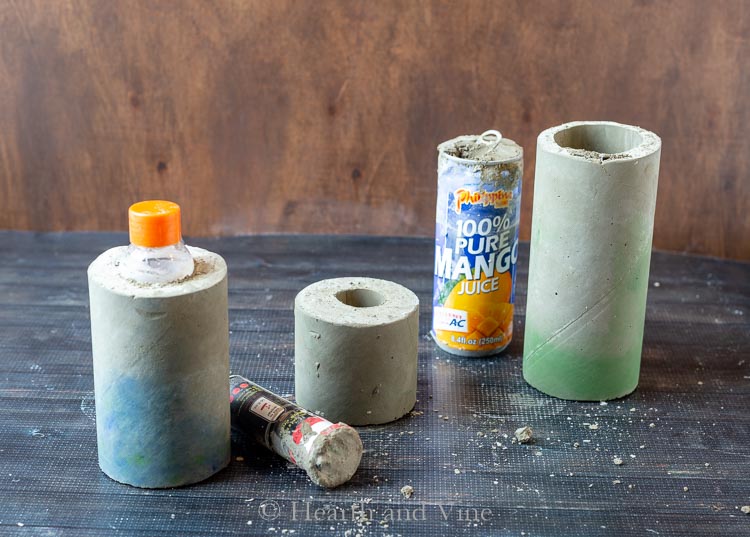 After 48 hours the concrete should be pretty dry. You can remove the weights or tape and cut or tear away the outer container.
Then gently twist out the inner container.
For some reason the coconut bottle would not come out for me, so I used an exacto knife to cut away the top and left it inside.
The cement should still be a little soft at this point allowing you to sand and carve out any rough spots.
In fact, it may be too soft and you may end up breaking it like this one. It's possible that the walls were too thin but I really think it would have been fine if I left it to sit another day before playing with it.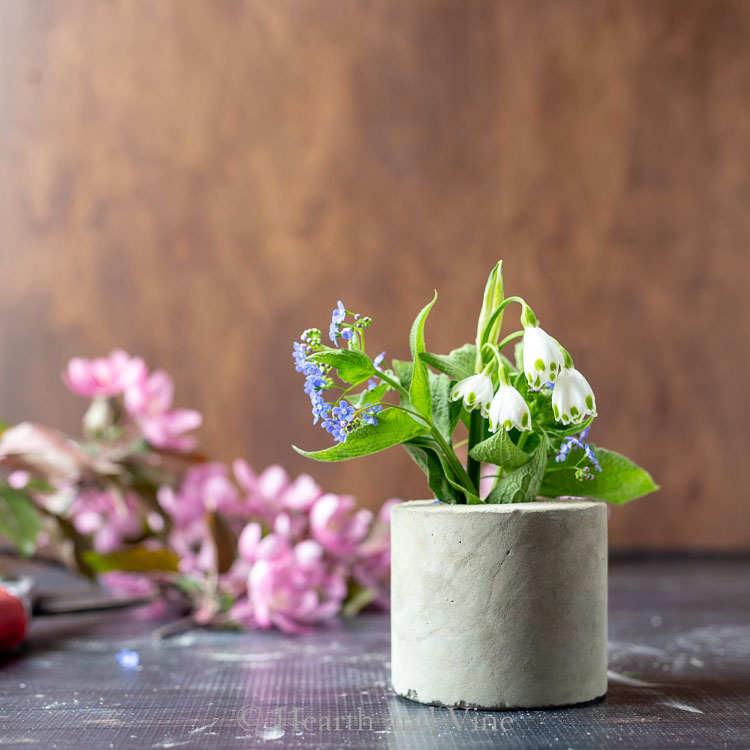 Still, overall I'm pretty happy with the way they turned out.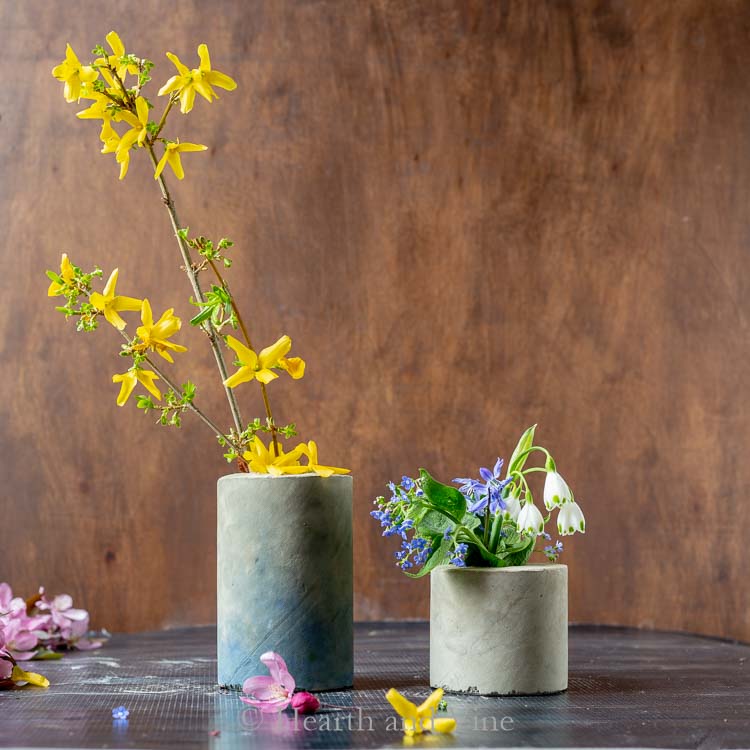 I really love the way the pigment looks on these concrete vases and even left the seam from the chip can as a graphic element. However, it would be just fine to sand or carve away all the ridges if you want the end result to be smooth.
As with many projects, the biggest issue (outside of the mess) was being patient. Something I unfortunately lack. 😉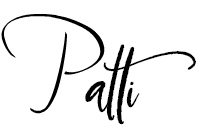 ---
P.S. I also worked with a specialized crafter compound similar to cement called Maker's Mix that you may like. One project was an Embossed Fountain and Bird Bath and the other were Decorative Concrete Planters.
Click Here to Save to Pinterest!