Learn how to make a beautiful leaf embossed concrete fountain that also doubles as a bird bath. A pretty and functional piece for the garden.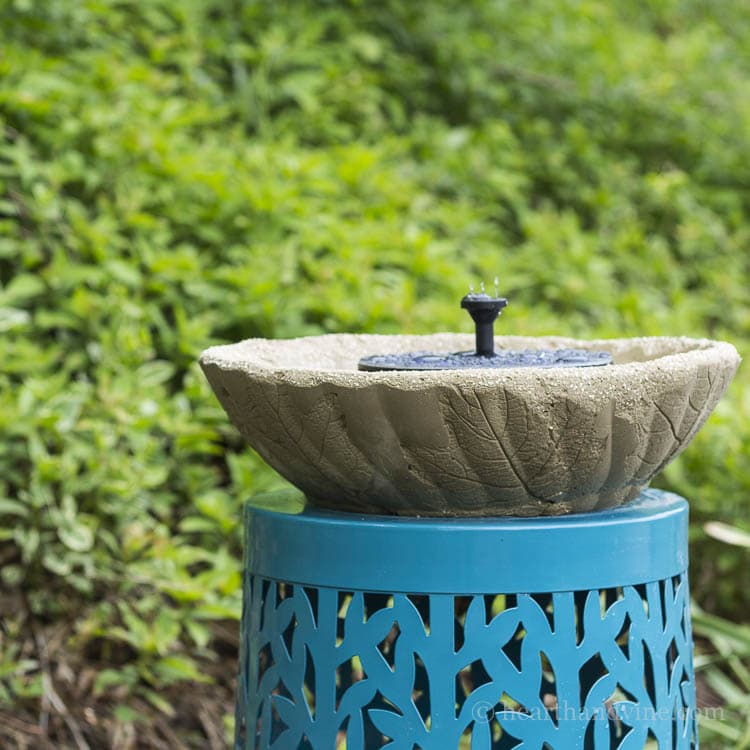 this post contains affiliate links for your convenience. Click here to read my full disclosure policy
The concrete bird bath that we had on our hillside fell over and broke. So this week's Tuesdays in the Garden theme, DIY Garden Decor or any DIY How To Garden post, gave me the perfect excuse to create a new one. I wanted to make a leaf embossed concrete fountain that the birds could enjoy too.
Leaf Embossed Concrete Fountain or Bird Bath
Originally I was thinking about using mortar for the project, but then I remembered the product my cousin Michael shared with me called Makers Mix Concrete. I used it to make small concrete planters last summer, and it was great. Much more lightweight than regular concrete. I reached out and asked him what he thought about making a leaf embossed concrete fountain out of Makers Mix
. Not only did he love the idea but he also shared their metal leaf adhesive for the leaves with me. This adhesive acts as a sticker, and helps them stay in place during the molding process.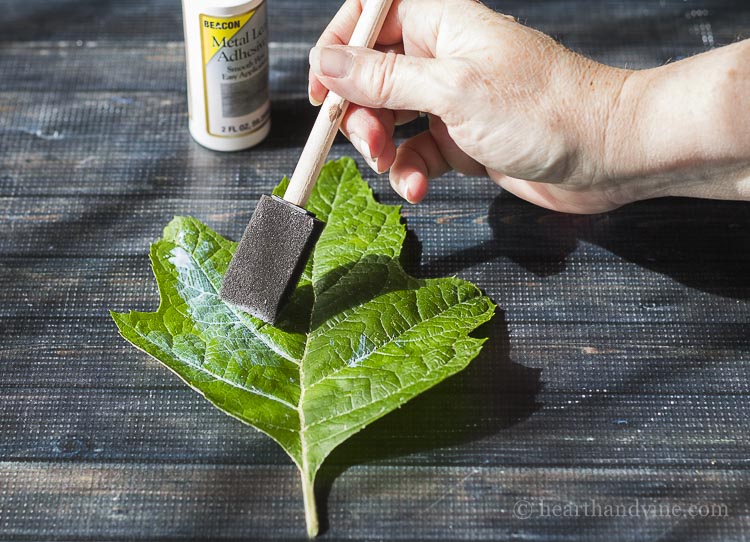 For this project you will need two bowls for the mold. I had a couple of plastic catering bowls leftover from a graduation party. I've seen the same bowls at the dollar store in smaller sizes. You won't want to use them for food after this project so recycling, or dollar store purchases are best.
Gather some leaves and brush on the adhesive. The backs of the leaves have lots of great veining, so you want to place the glue on the front side, then stick them to the bottom of the mold.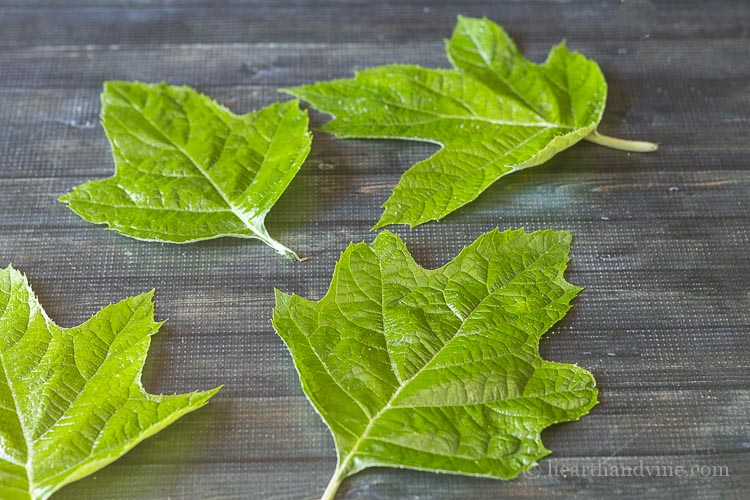 The glue will disappear and become very tacky after about 30 minutes. That's when you know they are ready for the mold.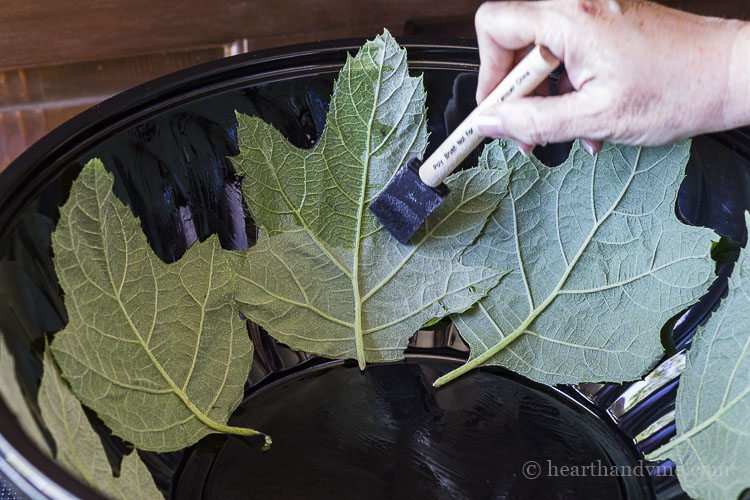 After you arrange your leaves on the inside of the bottom mold, you need to brush vegetable oil over the entire surface. Then brush oil on the outside of the top bowl.
Mix up the concrete, pour it over the leaves, and place the other bowl on top. I used 3 containers for this project. Don't forget to wear a mask and gloves while mixing up the Makers Mix. You will want to place something heavy on top of the bowls to weigh them down.
After about one hour you can remove your creation from the mold. You can gently sand down any rough spots at this time.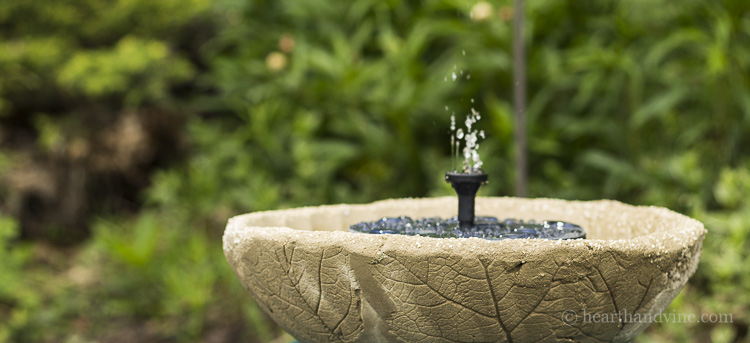 I waited overnight to add water and this cute solar powered fountain
.
It looks perfect on the hillside, and it's right next to a bird feeder. I hope I can get a few shots of the birds enjoying the water one day soon.