Finding new uses for old doors appeals is a great way to add character to the home. It's also an easy and affordable way to decorate.
One of the cheapest ways to bring character into the home is by using an old door. This is a perfect project for a rainy weekend, when you're stuck inside want to make your home feel fresh and new. It's also a great way to dress up a guest room on a budget, or how about the young newlyweds who like don't have the money or time to spend on a fancy headboard. Thrift store and junkers will love this easy fix too. Don't forget the recycling fans, they love new uses for old doors.
New Uses for Old Doors in the Home
Just head out to your local missions, antique stores, garage sales or even those places that sell salvaged pieces. We have one in Pittsburgh called Construction Junction and they have a ton of doors for just a few dollars.
I bought a few great pieces there for my DIY Office Desk including a green door for $5.
I love the color and I even used the doorknob hole to snake all my wires.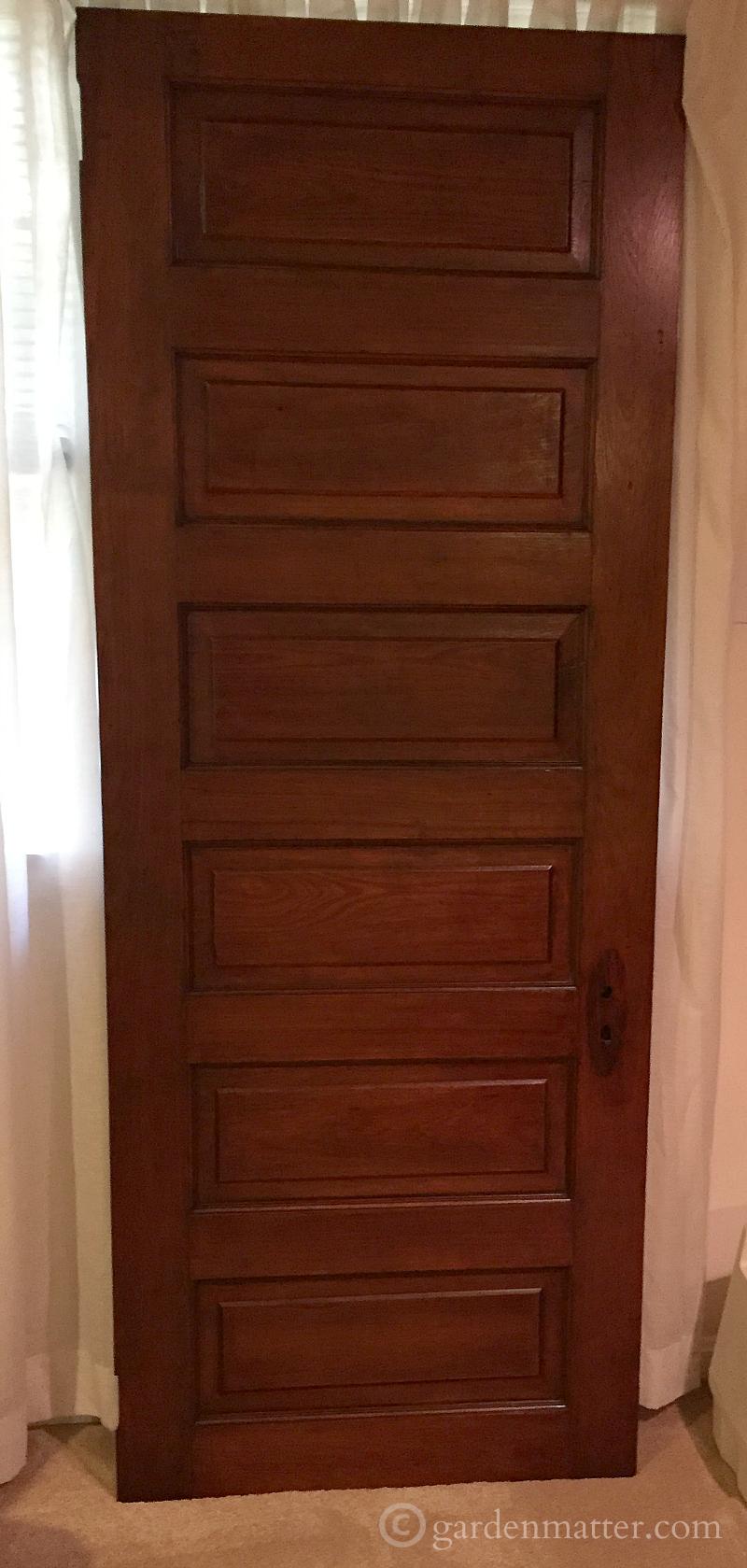 This one was sitting outside at a local antique mall for $20! We made a headboard for our king-size bed with it.
This was several years ago.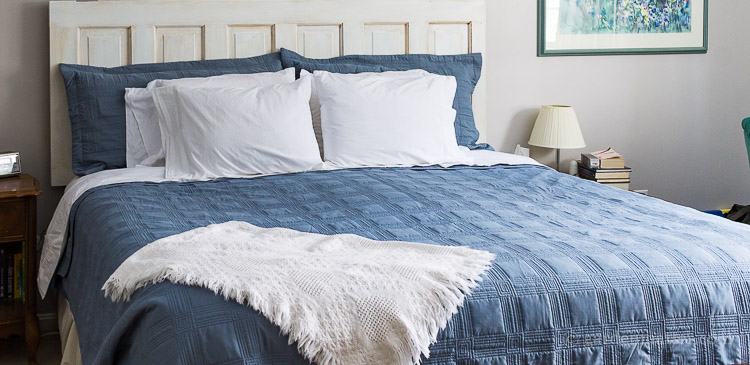 Recently I painted it window as part of a $100 Room Makeover Challenge. I really like the way it brightens our master bedroom.
Other ideas include: tabletops, bookshelves, and room dividers. Once I saw a great idea of a door with many glass panels used for a large picture frame on a wall. What a dramatic statement that would make. How about adding one in the entry with some hooks for hats and scarves.
I'm dying to try the sliding barn door project that I've seen on TV. I just need to figure out where I can use it, and then I need to find a great old door.