Here's a project my husband and I did a while ago but I thought I would share it with you because it was so easy, cheap and resulted in a great look for our master bedroom. We took an old wood paneled door and made it into a headboard.
We were browsing at on one of those antique malls where there are lots of booths with all kinds of great junk for sale. On our way out we saw this old paneled door and thought, why not make that our headboard. I think we paid only $20 for the door. We cleaned it up add some polyurethane and hung it directly on the wall behind our bed.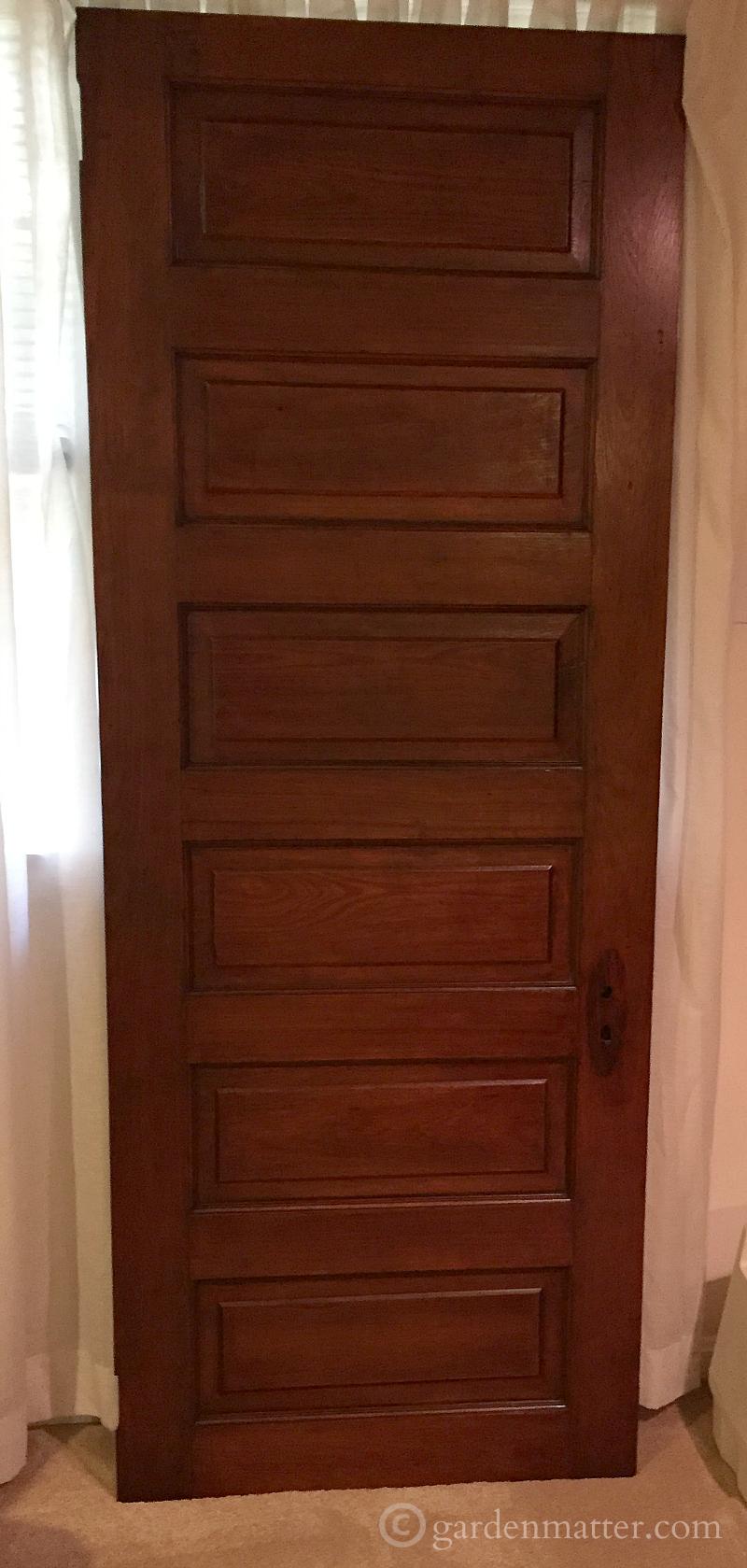 The Details
My husband gets the credit for all the heavy lifting. First we determined where we wanted the door to hang on the wall. Then he attached a 1 x 4 board about 2/3 the size of the door, to a 1 x 8 board with screws and mounted it to the wall. 
Next he created the opposite effect on the door. He also added two 1 x 4s toward the bottom of the door to prevent the headboard from bouncing on the wall.
After that it was a simple matter of sliding the door onto the wood cleat on the wall.
We love our $20 headboard.  I hope it inspires to you get creative with your next bedroom makeover.