See week 4 of this $100 room challenge, where the final bedroom makeover reveal is shown in detail with new additions and costs.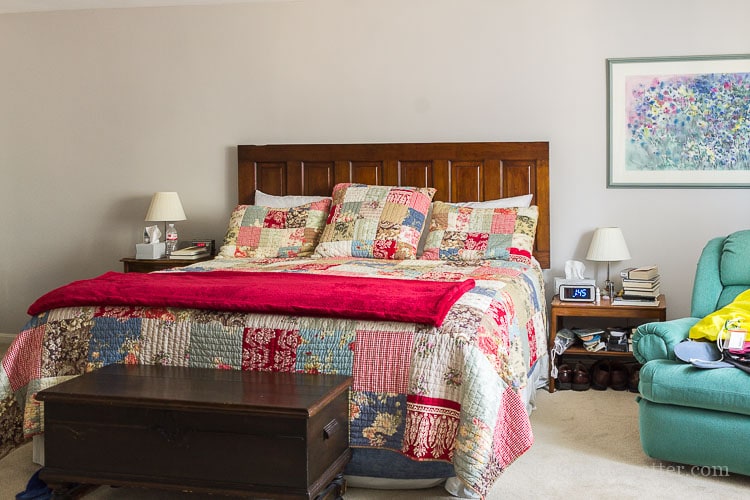 Welcome to the bedroom makeover reveal. This is the fourth and final week of the $100 room challenge. It's been a fun challenge, and we are so happy with new look to our master bedroom.
$100 Room Challenge - Bedroom Makeover Reveal
This is what the room looked like before. The quilt was pretty but it had been around a long time and the painting on the right was a gift from my husband and I wanted to update the room using the colors in it as my inspiration.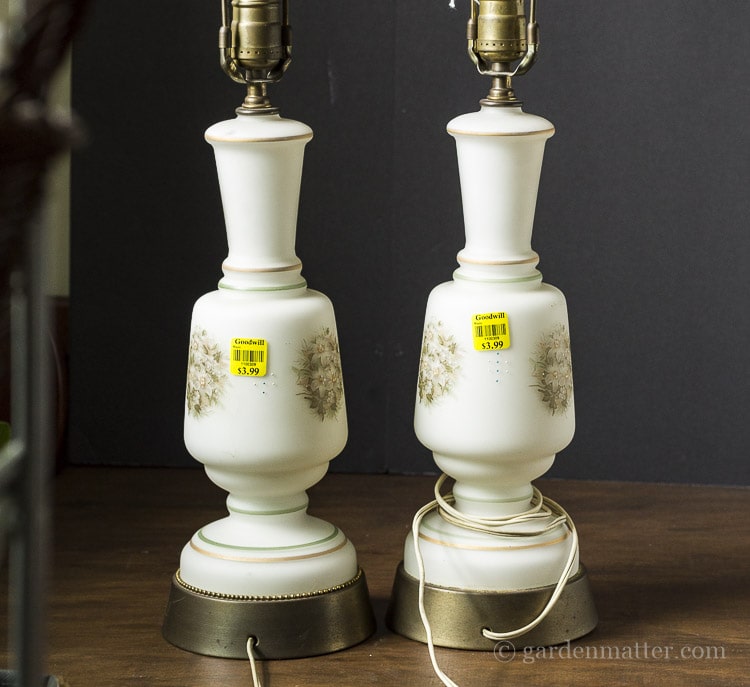 And now, four weeks later. The bed is so fresh and updated, and now there is some balance on the walls, with the hand painted word art and a gallery of botanical prints, all for $6.36.
Updates:
New this week are lamps that I picked up at Goodwill for $3.99 each.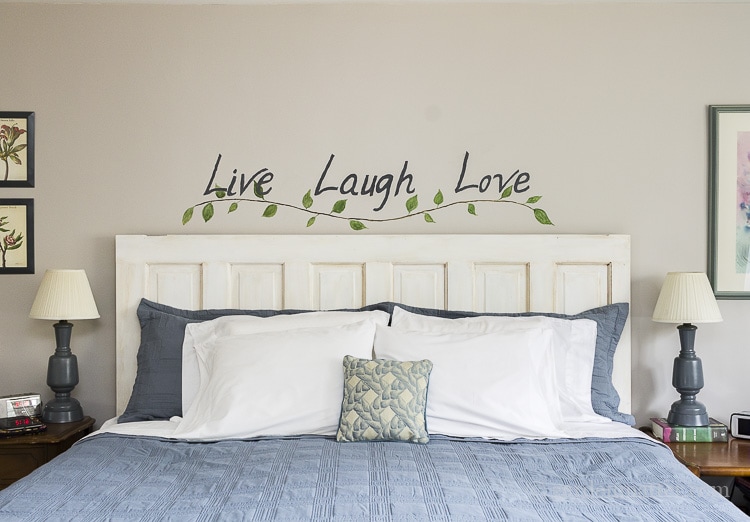 They were missing plugs so we bought replacements from the hardware store, and the same can of machinery gray spray paint
that was used on the botanical frames to give them an updated cohesive look. The shades were reused from the previous lamps.
The nightstand on the right was replaced with an end table from the basement, and I borrowed a trick from Kathy at Up To Date Interiors using a book to lift the lamp to a more appealing height.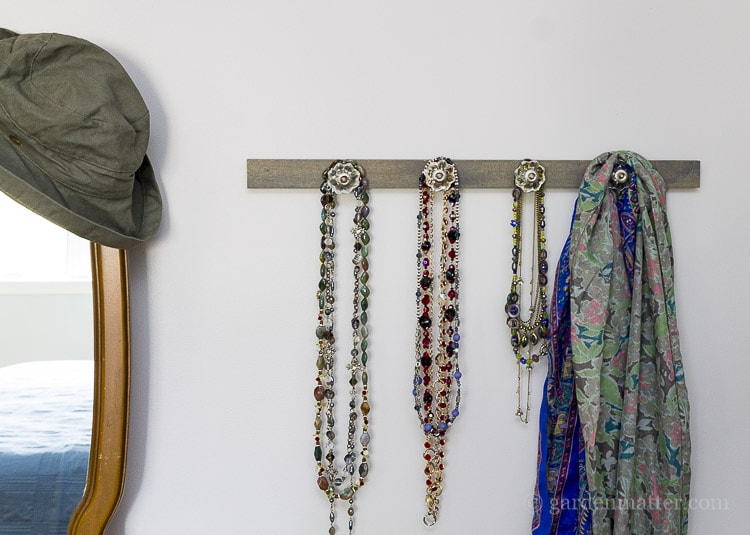 Also new this week is this fun jewelry hanger. During Christmas I noticed this pretty selection of glass drawer pulls at TJMAxx. Using a leftover piece from the rolling plant stand I made last fall my husband helped me attach the pulls, and it now displays my favorite necklaces and scarves.
I cleaned up the dresser by pitching a lot of old clutter, and added an old lace runner I had packed away to bring in some light.
My husband's dresser got the same treatment and now looks fresh and clean.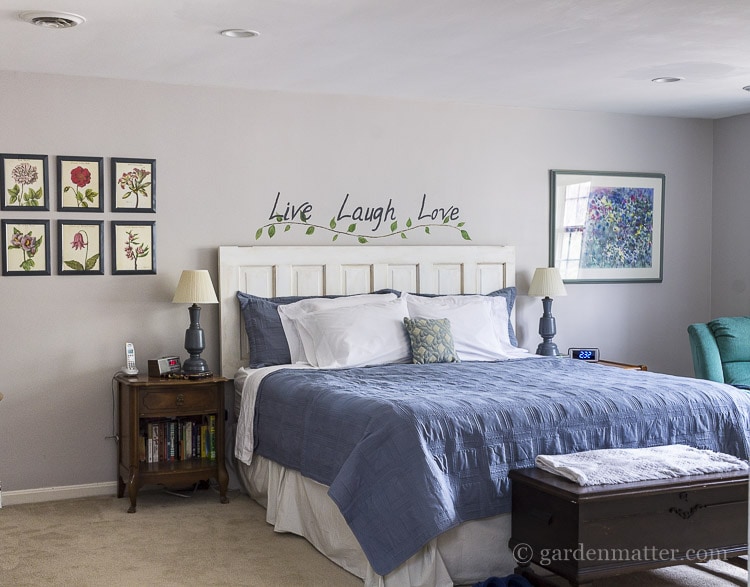 Finally, the awkward night stand that used to be next to the bed is now holding our humidifier,and I hung my print of Robert Furber's March flowers
on the empty space to the right of the cabinet. I think it needs a companion. Maybe I'll buy April flowers
which is my husband's birth month.
We are loving the new look. The blue and white is so fresh and serene, with just enough garden beauty to complement my beautiful painting and suit my taste.
After all you spend nearly half of your life sleeping, why not make it a beautiful place to live.
Master Bedroom Makeover Reveal Cost Breakdown
Bedding - $38.98
8 x 10 Frames (6) - $6.36
Curtain Rod - $15.27
Scarf Valance - $5.99
Seeded Eucalyptus - $6.99
Drawer Pulls - $7.40
Lamps - $8.46
Spray Paint - $4.23
Lamp Plugs - $4.23
Total Spent = $97.91
What a fun challenge. Erin is talking about hosting another challenge in the coming months, and I hope to join in and conquer another room. Especially after seeing some of the great makeovers that the other bloggers have produced. My laundry room is a mess, and the hall bath still has the little mermaid theme decor, even though my girls in are in their early 20's, so I have plenty of spaces that need help.
For now, take a look back at the first few weeks and stop by to see the other great reveals.