This is week 3 of the $100 room makeover challenge where this bedroom will be updated with new wall art and updated window coverings.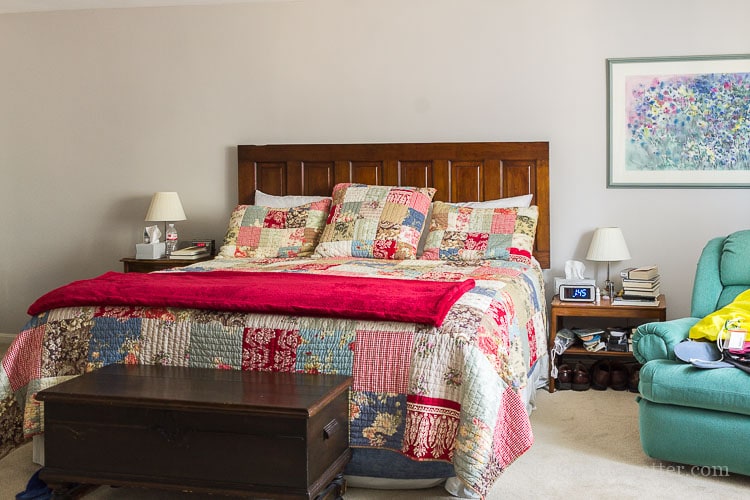 $100 Room Makeover: Week 3 - Windows and Wall Art
This week I tackled the window and made some simple wall art. As you may recall from this before picture, I'm using the painting on the right as my inspiration piece. I would have loved to hang it above the headboard but it is simply too big. Last week I created some fun hand drawn wall art to fill in above the headboard, and now I needed to fill in the big empty space on the left.
I'm a huge fan of botanical prints, and I was delighted when my friend gave me this beauty last year to hang in my office. Since 2016 is over I thought I'd create a gallery of these prints to fill the empty space on the wall.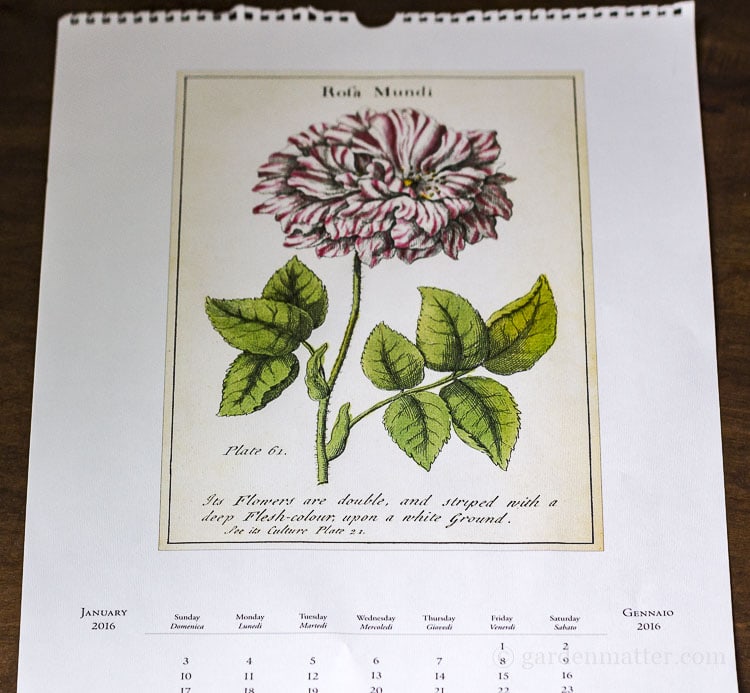 I chose 6 of the calendar months that had a pinkish tone, to complement the painting, and cut them down to fit an 8 x 10 frame.
Then I purchased 6 frames from the dollar store. Using leftover gray spray paint from a previous project I sprayed the frames to soften their look and hung them in a 3 x 2 grid on the wall.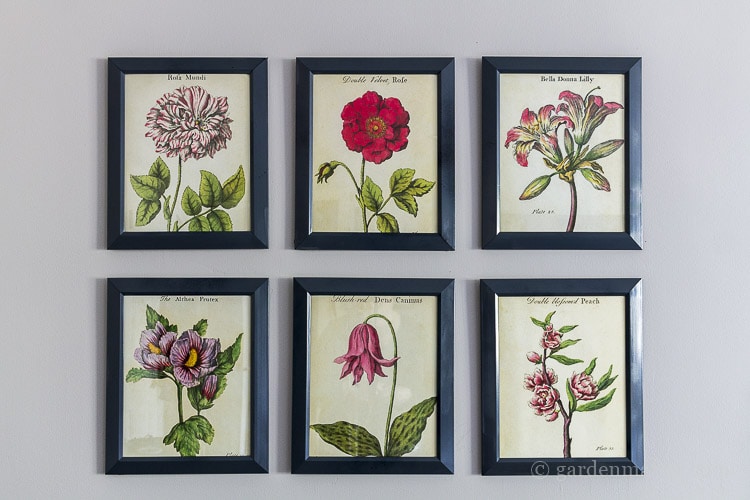 I love the look, and it only cost $6.49 for the frames. If you like this look don't worry because I wrote a whole post called Beautiful Botanical Prints. This post contains links to several places on the web where you can save pretty botanical prints for free.
The Window Update
The other area I conquered this week was the window. The old pinch pleated sheers offered some privacy but there are blinds there too, and the sheers were so dated looking. The window looked much better without the drapes. I even thought about leaving it as is, with just the blinds. However, I decided it was too bare, so I purchased a cute inexpensive curtain rod and a white scarf valance.
Then while shopping with my sister and girl friend, I couldn't resist picking up a bunch of fresh seeded eucalyptus. I used it to make a simple garland, and attached it to the curtain rod. This cost me $6.99 but I know from experience that it will dry to a pretty gray/silver color and last for a long time. You can see how I made a similar garland with the dried eucalyptus in this DIY Seeded Eucalyptus Garland project.
The room is really starting to come together, and do you know, my husband really likes it.
I still have a couple of other updates, along with the big reveal next week.
Stop back and see how it all turned out.