This DIY office desk from salvaged kitchen upper cabinets and door was super easy to create, and an affordable way to increase storage and your working surface.
For my birthday, I asked my husband to take me to Construction Junction to pick out some recycled materials to make a new cheap DIY computer desk.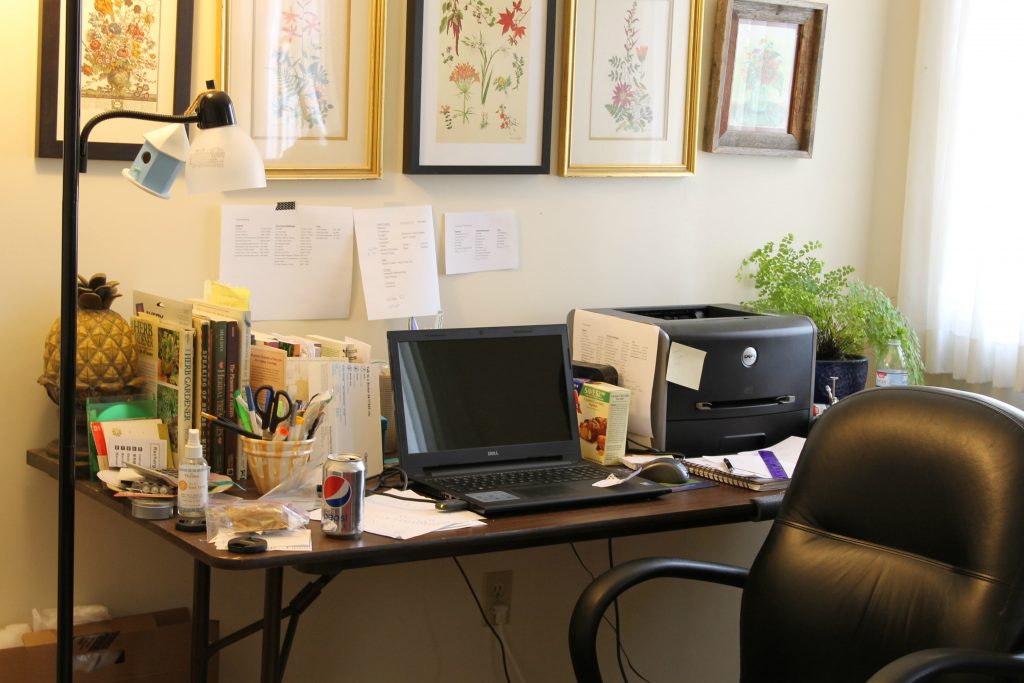 I was using a standard banquet table for my work desk. As you can see there is absolutely no storage and the entire room was beginning to become a huge problem.
Shopping at a Salvage Warehouse
Construction Junction is a 30,000 square foot warehouse located on the east end of Pittsburgh and is filled with donated, reclaimed, surplus building materials and used household goods.
We were amazed at what we saw there. The first area we walked through was filled with kitchen cabinets.
There were old windows, gallons of paint, carpet squares and remnants, old toilets and tubs and even some industrial decking.
Originally I thought I might use a countertop for the top of the desk. However, there were so many doors to choose from. And, they were just about the perfect size.
We already used an old door as a headboard for our bed and it is one of my favorite thrift store upcycles.
I ended up buying four upper cabinets at $10 each, one pretty light green $5 door, a framed pegboard for $10 which I used for my gardening tools, and a large metal shelving unit for $25.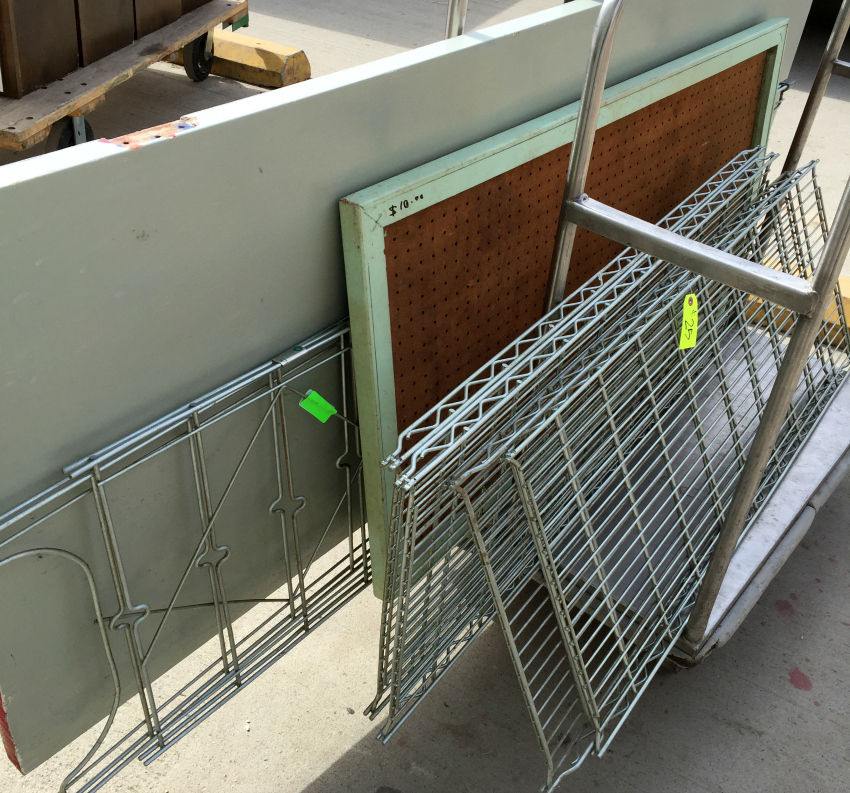 We also spent another $10 on lumber and some hardware to make a frame for the base. So for less than $100 I now have plenty of storage and a nice large area to work.
DIY Office Desk from Recycled Materials
We took the fronts off all the cabinets and the back off of two of the cabinets. Then we butted them up together to give a nice deep base.
My husband then made a frame from 2 x 4s to raise the height and used brackets to attach the door.
The empty doorknob hole makes a great place to thread all my electrical wires.
I'm so happy with my new with how this DIY office desk. I have more than enough room to work and plenty of storage on both sides. Let's hope I can keep it nice and neat.