Learn how to make homemade loofah soap with just a few simple ingredients. Use your favorite colors and scents to create a special handmade gift.
Bath and body products are always good ideas for gifts. I thought it would be nice to create some loofah soap for Mother's Day. They are really easy to create and you can get creative by using different colors and fragrances.
This post contains some affiliate links (that means if you make a purchase after clicking a link, there's no additional cost to you, but I will earn a very small commission. ) i.e. as an Amazon Associate, I earn from qualifying purchases. Click here to read my full disclosure policy.
Supplies
Loofah sponges
Silicone soap mold
Melt and Pour Soap
Essential oils or Fragrance Oils
Food coloring or Soap colorants
My loofah came dehydrated but once I set it in water it popped back into its original state in minutes.
Note: Let the loofah dry out before slicing.
Cut up slices of the loofah with a serrated knife or bread knife just big enough to fit the soap mold.
These silicone molds are so easy to work with. Just put on the backs and the soaps pop right out.
I used easy melt and pour clear soap. It cuts up like butter with a knife and then you can use a take out container to melt it in the microwave. Just microwave the soap in 30-second intervals stirring in between to avoid burning. You can also use a double boiler on the stove to melt the soap.
Then use a couple of drops of red food color. You can use soap dye if you want but a drop or two of food coloring is safe, though it may fade over time.
Then add some rose fragrance oil. You can buy it but it's usually pretty expensive. If you want to use essential oils you may want to try rose geranium oil. It has a rose scent with a green herbal edge. Of course, any scent you love will work such as lavender or lemon essential oils.
Just pour in your soap mixture over the loofah slices.
Use a toothpick to pop any air bubbles. You can also use a spray bottle with a little isopropyl alcohol to remove the bubbles.
In no time the soap is solid and can be removed easily from the molds. They are usually ready in an hour or two but if you want to be sure leave them in the molds overnight.
Then place your beautiful homemade loofah bar soap in little plastic bags with a ribbon for gift giving. Your mom, friends, and really anyone will surely love it.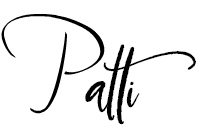 More Homemade Soap Crafts
Print
Homemade Loofah Soap Recipe
This easy craft tutorial will show you how to make homemade loofah soaps for beautiful and fragrant gift giving.
Equipment
Round silicone mold

Serrated knife

Plastic Spoon or Knife

Plastic take out container

Bags and ribbon for gift wrapping (optional)
Materials
Clear melt and pour soap

Natural Loofah

Essential or Fragrance Oils

Food or soap coloring
Instructions
Place the loofah into some water to rehydrate. Allow it to dry.

Use a serrated knife to cut the loofah into slices that will fit in the mold.

Cut the melt and pour soap into smaller pieces.

Place the cut up soap into a microwave-safe container and microwave for 1 -2 minutes in 30-second intervals until melted. Stir after each interval.

Add 1 -2 drops of food coloring and stir.

Add up to 50 drops of scented oil in 20 drop intervals until it smells just right to you.
Notes
Depending on the essential oil or fragrance oil you may need more or less than 50 drops.
You can use special soap dye but 1-2 drops of food-safe color is safe. However, it may not last as long.