Learn how to make soap balls that you can easily color and scent to your preference. This super affordable craft makes a great handmade gift.
I have a pretty bar of wrapped scented soap in my powder room, which was a gift from my sister. It's probably eight years old, but I love the fact that it still makes the room smell nice. This inspired me to make something scented for the blog, and I decided to make soap balls with fragrant oils because they are easy and inexpensive.
I can't remember where I learned this craft. I'm pretty sure it was girl scouts, but it may have been summer camp. It was definitely something I learned as a child. Funny how some kids' crafts can be equally nice to make as an adult.
How to Make Decorative Soap Balls
Supplies
Unscented bar soap
Food coloring
Essential Oils or Fragrance Oils
Hand grater
Plastic bowl
The process is really easy, however, it may take a few tries to get the shape, color, and fragrance level you like. Start with grating some of the soap into a bowl. One thing to note, the Ivory soap pictured above is slightly scented. After I made a few balls with the Ivory soap, I went to the store and picked up Dove's unscented soap. I liked it much more because the scent did not interfere with the added fragrance. However, you don't have to use scent at all. In fact, you could use colored soap, instead of coloring the flakes. Ah, but where's the fun in that?
Add some food coloring, fragrance, and a little bit of water; about 1/2 teaspoon. I used orange, peppermint, and some rosemary essential oil. I also bought some cinnamon fragrance oil at Michaels, but it wasn't the best. You can purchase clove essential oil, and it's pretty inexpensive. I think clove and orange essential oils would be a great combination for the home.
Using your hands (this gets messy), squeeze the soap pieces together. Continue squeezing as you roll the soap into a ball. If it seems too big break off a bit and re-roll.
Set the balls on a piece of newspaper to dry overnight. Just to give you an idea, one bar of soap made between 4 and 6 balls.
Here I used fall colors, but you could make them any color you like. Red and green for Christmas. Blue and white for Hanukkah. Pastels for spring or Easter. Better yet, why not choose colors that coordinate with your bathroom?
Bag them up to give out during the holidays or as a hostess gift any time of year. Right now for me, they make a pretty little fragrant display in the powder room.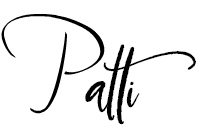 Print
Homemade Soap Ball Recipe
Make your own soap balls from a bar of soap, food coloring and essential or fragrance oils.
Equipment
Large hand grater

plastic bowl
Materials
Bars of unscented soap - Dove works well

Food coloring or soap colorant

Essential oils or fragrance oils
Instructions
Grate some soap into a bowl.

Add a couple of drops of food coloring or soap colorant.

Add about 1/2 teaspoon of water.

Add several drops of fragrance.

Use your hands to squeeze the pieces of grated soap together and roll them into a ball.

Set the ball on some cardboard, newspaper, or waxed paper to dry overnight.

Set out in a bowl for decoration anywhere you'd like.
Notes
1. If the balls seem too big break some off and re-roll.
2. Consider using plastic gloves as this is messy.
3. Some people worry about using food coloring. It only takes a drop or two to color and when you use it to wash with the color comes off under the water.