These pressed flower candles look great in any room and make great gifts. Learn how easy it is to turn dollar store candles into works of art.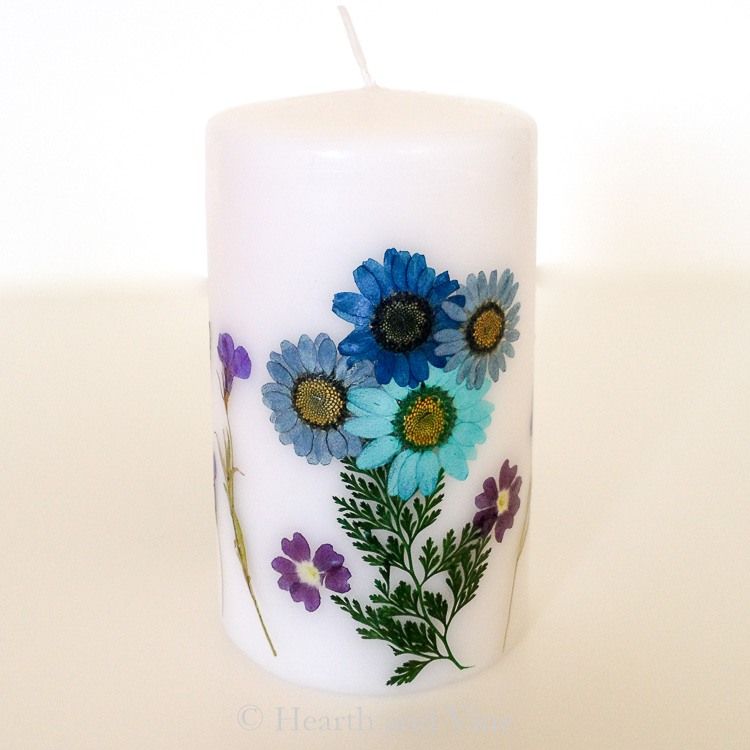 Pressed Flower Candles
Have you ever dressed up a candle with pressed flowers? Pressed flower candles are great gifts for friends or make a great addition to your tablescape or home decor vignette.
You will be impressed with yourself when you see just how beautiful this transformation is, will little money and level of difficulty.
This post contains some affiliate links (that means if you make a purchase after clicking a link, there's no additional cost to you, but I will earn a very small commission. ) i.e. as an Amazon Associate, I earn from qualifying purchases. Click here to read my full disclosure policy

Supplies
1 candle (at least 2 1/2 inches in diameter and not more than 6 inches high)
spray adhesive (strong hairspray works too)
1 large candle pouring pitcher to melt the wax (or a large coffee or tall broth can)
2 lbs paraffin wax (sold in most grocery or hardware stores)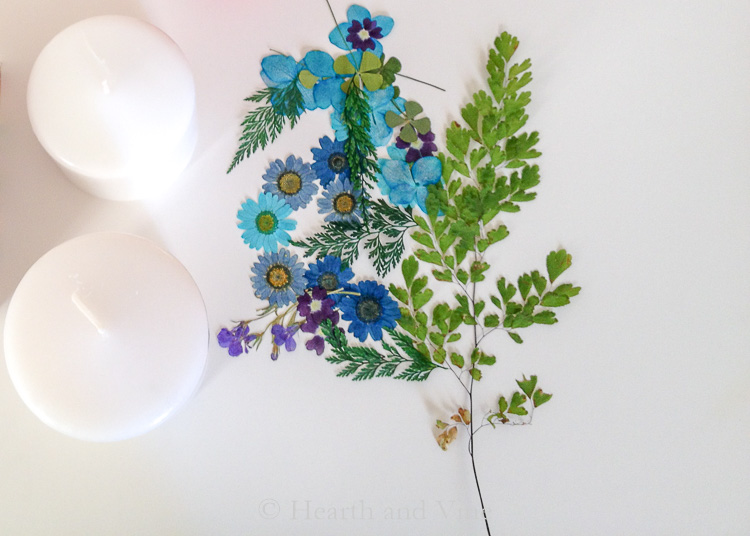 How to Make Pressed Flower Candles
Spray your candle with the adhesive and place your floral material on.
Hint: You can also pre-plan by wrapping a piece of paper around the candle first and cut it to cover. Then take it off and lay flat on a table to plan out your design.
Fill an old saucepan with 2 inches of water.
Roughly chop the wax and place it in a candle pitcher or coffee can.
Place the wax pitcher or coffee can in the saucepan to melt the wax.
Once all the wax has melted gently lower the candle into the wax and quickly but steadily remove it. I just held onto the wick but you could tie a cord onto the wick to help with dipping.
Continue dipping the candle a few times to get the desired effect you want. The more you dip the more opaque the end result. It's really a matter of preference so have fun experimenting.
Set the candle on some waxed paper to dry.
You can press flowers yourself (an old phone book works great) or you can buy them in craft stores and online.
If you use a coffee can or even a large broth can you can let the wax harden when you are done and cover it with some foil to keep for another time.
This is a great project to share with a friend. There's more than enough wax to cover many candles.
Who would have guessed that using pressed flowers on candles would be so easy and beautiful?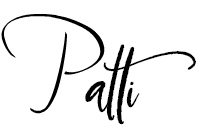 P.S. If you like these pressed flower candles you may also enjoy: Pressed Flower Handmade Gifts, Pressed Flower Glass Coasters, or Pressed Flower Wall Art.