Learn how to make a flower press that's portable, so you can collect beautiful plant specimens wherever you go.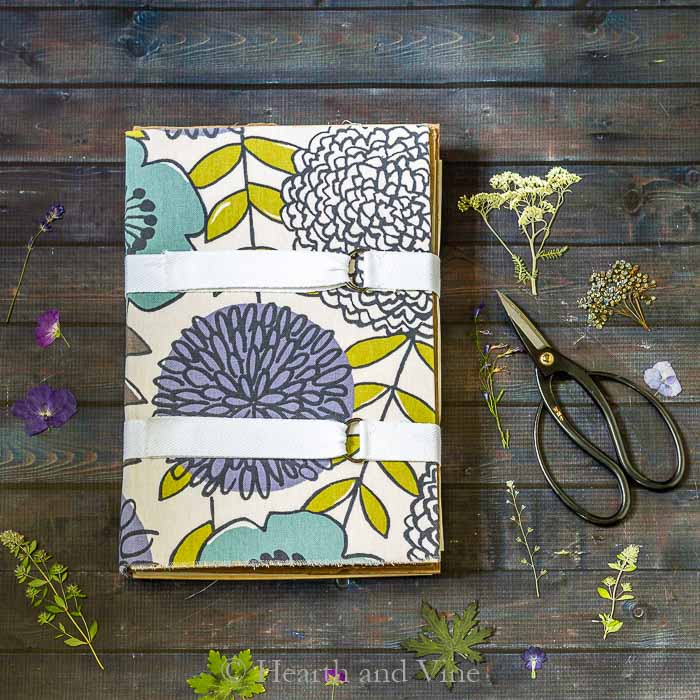 I've always loved the outdoors. Sometimes when we are out on a hike, I like to take a sample of a wildflower to take back home. However, it doesn't keep well, so I thought it would be fun to create a flower press, that could easily be packed in a suitcase or backpack.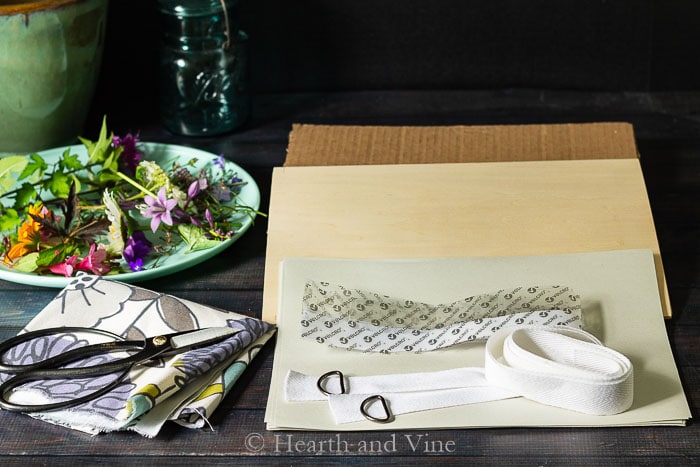 This post contains some affiliate links (that means if you make a purchase after clicking a link, there's no additional cost to you, but I will earn a very small commission. ) i.e. as an Amazon Associate, I earn from qualifying purchases. Click here to read my full disclosure policy.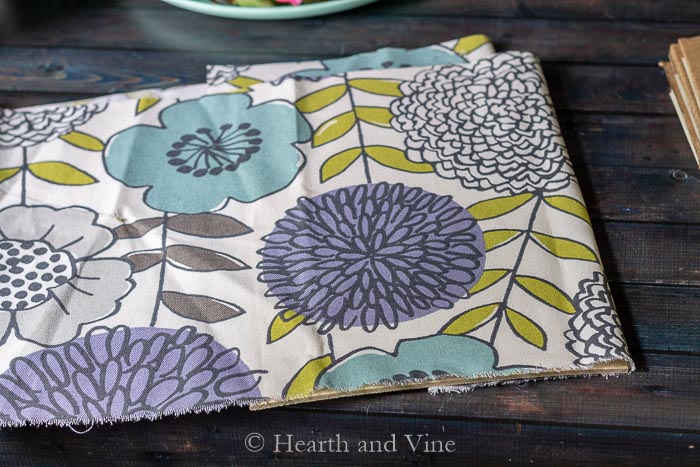 Start by placing fabric on the cover, centering the pattern where you like best.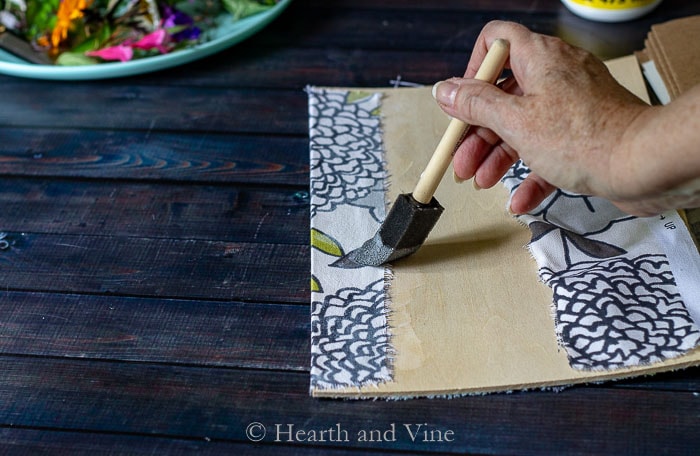 Cut and tear the excess off leaving an inch or so and glue the fabric to the wood. I used Mod Podge
because I always have plenty of it around but you could use white glue or fabric glue. I place some Mod Podge on the wood first and applied an additional layer of glue on top for extra staying power on the inside. I only used the glue on the wood for the outer cover, but you could go over it with Mod Podge too.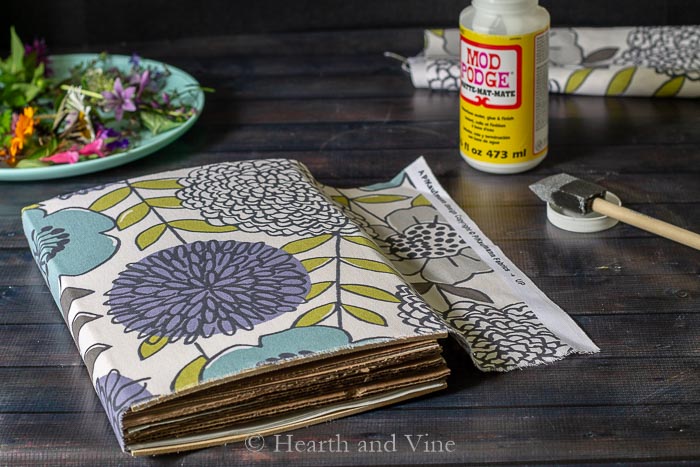 Place the cardboard sheets with two pieces of newsprint in between each layer, between the wooden cover pieces. Then wrap the fabric around the entire piece and glue the back the same way you glued the front.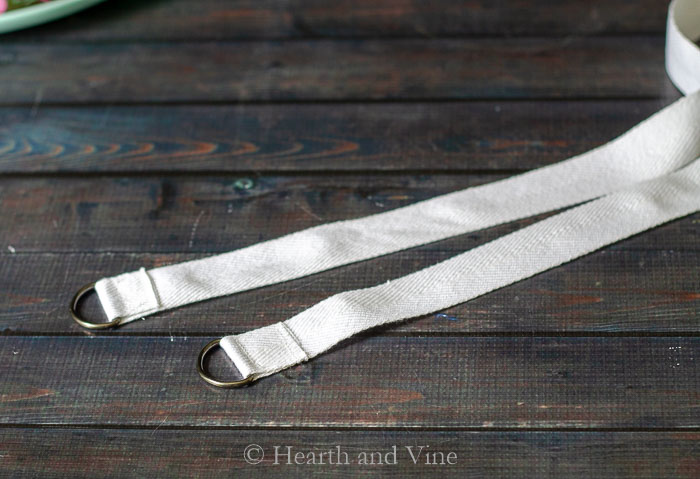 Next attach the D rings to the straps with glue, or by using a sewing machine. I stitched mine in a square for extra support.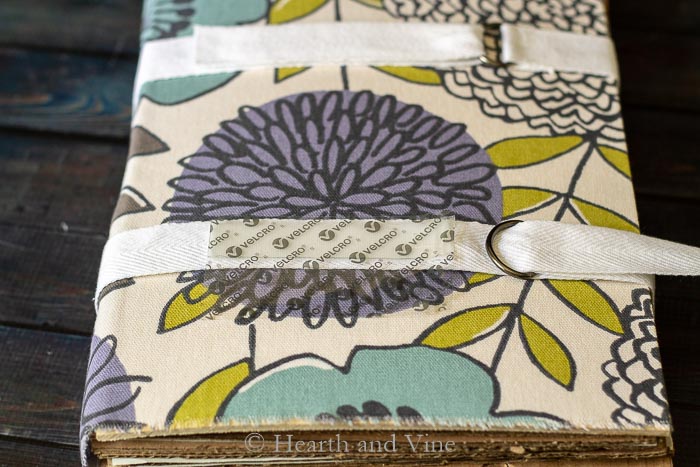 Position the straps around the book and add the velcro strips as shown above.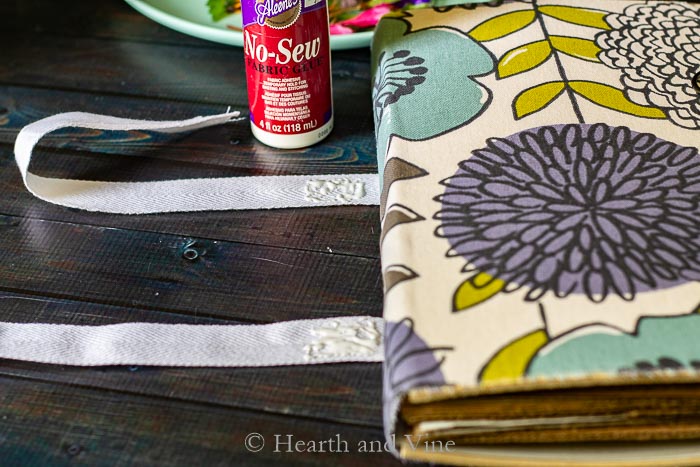 Finally, glue the straps to the spine using fabric glue. This will keep them in place, but also allow you to pull them tight through the D rings to maintain a snug book.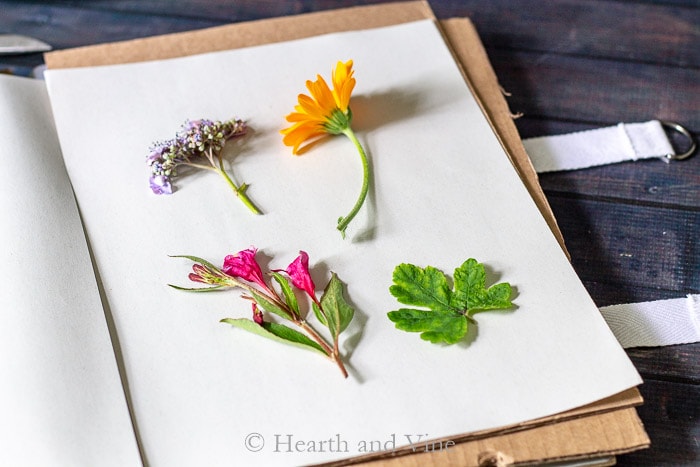 How to Use the Flower Press
Gather your flowers and leaves.
Place the plant material in between 2 pieces of newsprint and carefully close the press.
Pull the straps tightly through the D rings and secure to the Velcro.
Here's how they look after only 3 days in the flower press.
This basic tutorial can be adapted to any size flower press you like.
You don't have to cover the book with fabric. You could paint the wood or burn a pretty pattern into the cover.
You could also switch up the straps by using leather, or even an old belt.
Get creative and make it your own. I know that you will love the final outcome.