Handmade paper is easy to create in your own kitchen. Made from scrap paper and pressed flowers, you won't believe how pretty it turns out.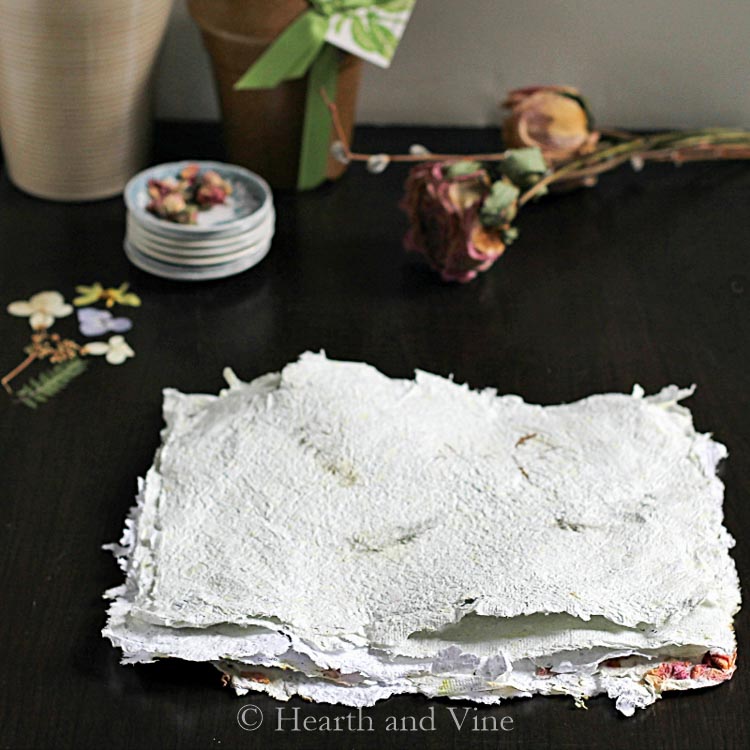 I've always wanted to make my own handmade paper with real plant material. However, after researching the process, I decided to take an easier approach and make handmade paper with pressed flowers using household paper waste. The process is simple. The first batch I made was just okay but the second time was much better, and I'm going to share them with you here today.
This post contains some affiliate links (that means if you make a purchase after clicking a link, there's no additional cost to you, but I will earn a very small commission. ) i.e. as an Amazon Associate, I earn from qualifying purchases. Click here to read my full disclosure policy.
Supplies
Scrap paper torn into small pieces
Pressed leaves and flowers
Large plastic bowl
Large plastic bin
2 - 8 x 10 picture frames
Piece of screening material to cover one frame
Old towels
Sponge or absorbent towel
Old blender or chopper
The Process of Making Handmade Paper
First, put your paper scraps into a large bowl and add hot water to cover, and let it sit.
The first time I used copy paper from the trash. Then I remembered that my husband uses a shredder in his office and that paper worked much better because it was really smaller and saved me the time it took to tear or cut the paper.
Staple the screen material to the smooth side of each frame.
Place the second frame on top. I bought these two from the dollar store and they worked great. You can use old frames from your home or Goodwill. Some people also use old pantyhose.
Fill up a large plastic bin about 1/3 with water. This tub was really big. I could have used one much smaller.
Make pulp by blending the soaked paper and water in a blender or some other chopping instrument.
Pour the pulp into the large container and mix around with your hands. Then dip the frames in at an angle to scoop up the pulp.
Hold the frames under the water with one hand and lay the pressed flowers on top with the other. Then with both hands move the frames around a bit to thoroughly coat the frames, and using your hand gently over the pressing flowers.
Lift the frames out the water and tilt slightly to drain as much water as possible. Remove the top frame and gently place a cloth on top of the paper.
Then carefully flip it over and place on the counter.
Using a rolled up towel or sponge gently press on the screen and soak up as much water as you can. Wring out the towel into the pulp container and repeat.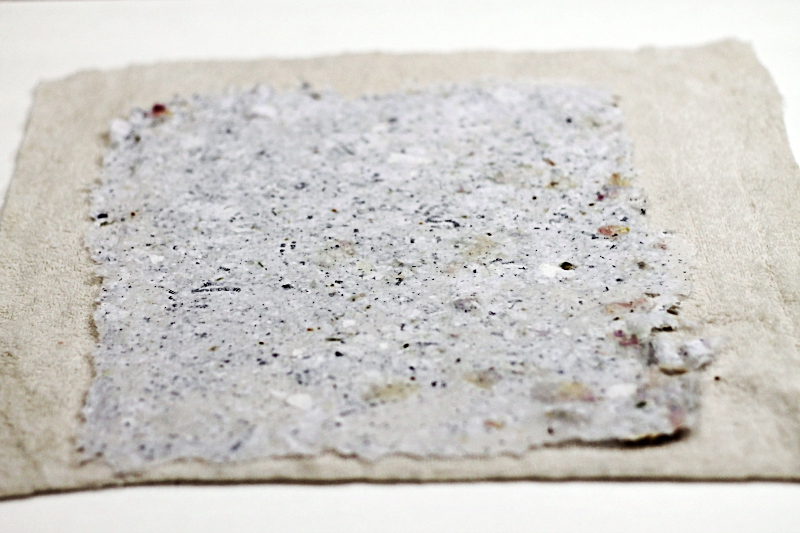 Gently remove the screen and let dry. The first batch dried naturally overnight but then when I made a second batch I used a hairdryer to speed up time.
The Results
The first batch looked pretty gray when wet and the second was a greenish blue.
However, they both dried a lot lighter. This picture above shows the first batch where I used only copy paper and it turned out really white. The rosebud petals bunched up to the one end.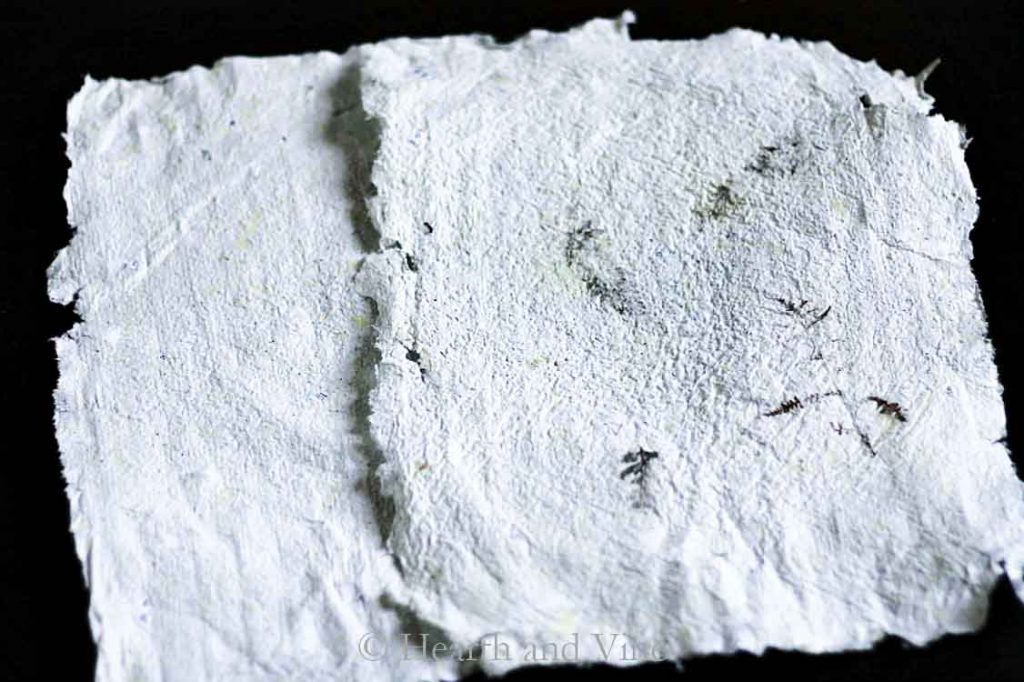 When I placed the ferns by hand the result was much better
This is definitely something I would want to try again.
Although it's not great paper for writing on, it would make beautiful gift tags and backing paper for vellum shower or wedding invitations.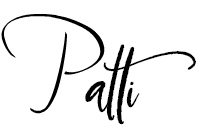 ---
P.S. You may also enjoy 9 Pressed Flower Ideas or this post about Flower Pounding. You can find them and much more fun flower crafting ideas on my DIY Projects Page.
Click Here to Save to Pinterest!