This tutorial shows you how to create a pressed flower resin tray from a photo frame and liquid glass. Makes a great gift for someone special in your life.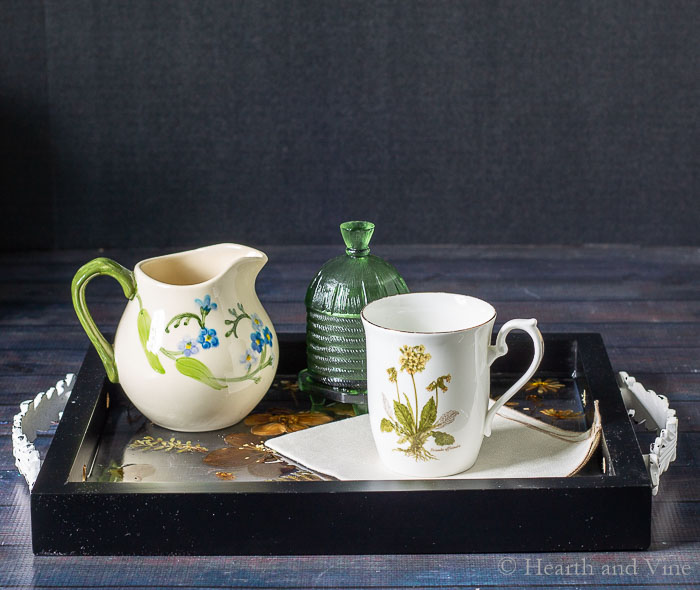 I was inspired by a photo I saw recently of an old window frame that was decorated with gems and sea glass and hung as art. I thought about trying something like this with pressed flowers, but I never found the right window.
So one day while I was at Hobby Lobby, I noticed some shadow boxes and thought they might work. Well, I ended up buying this photo frame and turned it into a serving tray. Heads up. This one takes a few days to make due to drying times, and you'll need to press flowers a few weeks before or buy them.
This post contains some affiliate links (that means if you make a purchase after clicking a link, there's no additional cost to you, but I will earn a very small commission.) i.e. as an Amazon Associate, I earn from qualifying purchases. Click here to read my full disclosure policy.
Supplies
Deep Picture Frame
Handles
Mod Podge

Press Flowers
Tri-Art Liquid Glass

Clear Caulk
How to Make a Pressed Flower Resin Tray
To make this pressed flower resin tray start by removing the back and paper. Then run a bead of clear caulk around the edge of the glass on the backside. It comes out white so that you can see what you are doing, but will dry clear.
Next drill holes in the sides and screw in the handles.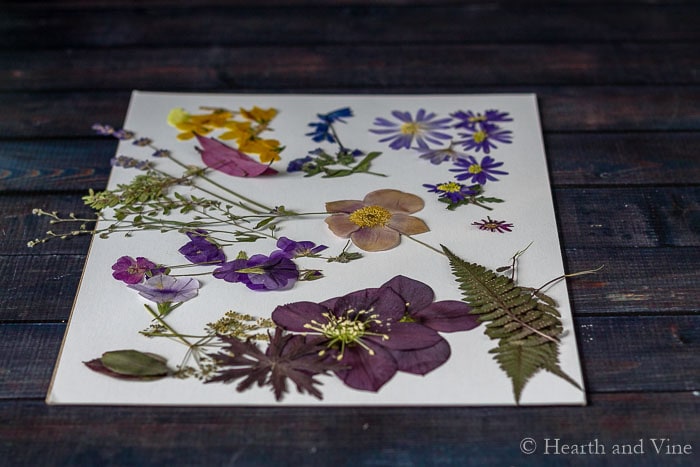 Make sure you press your flowers and leaves a few weeks beforehand. You can also buy pressed flowers
online.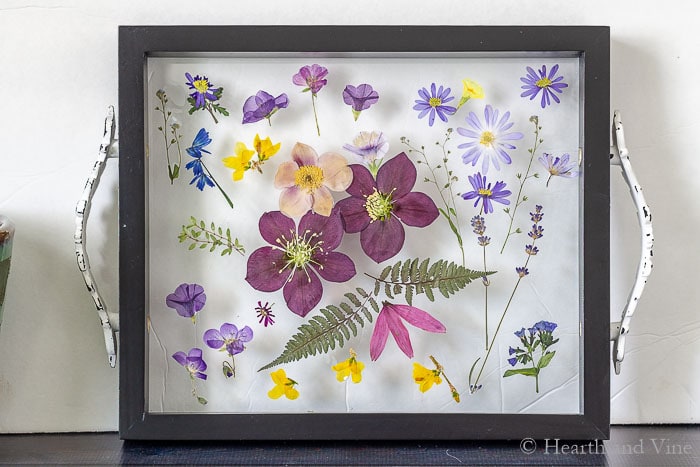 Using Mod Podge or any glue that will dry clear, carefully glue your flowers to the glass.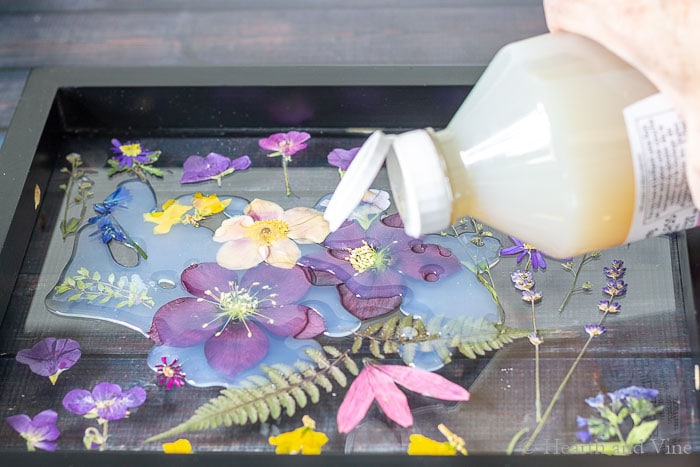 Wait for the glue to dry, and then carefully pour the liquid glass all over, using just enough to cover the plant material.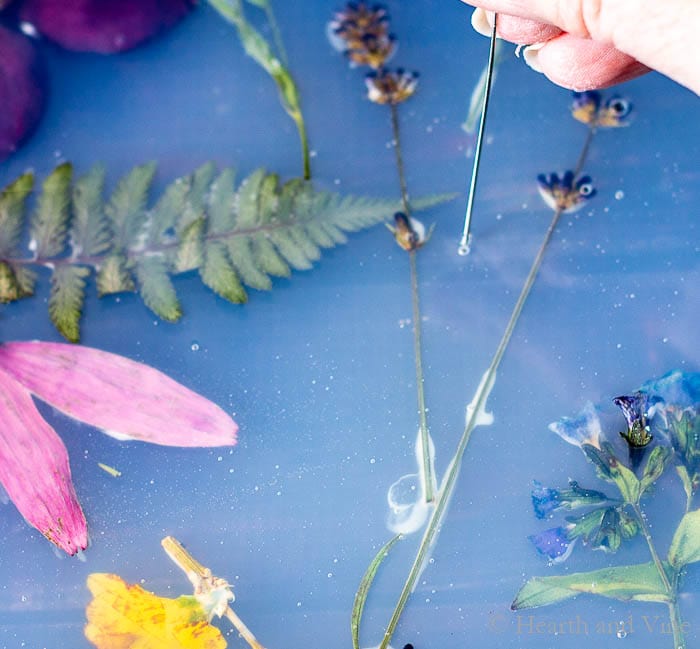 If you have bubbles you can use a pin to break them. You can also see here that I didn't wait long enough for the Mod Podge to dry. However, eventually, it did dry.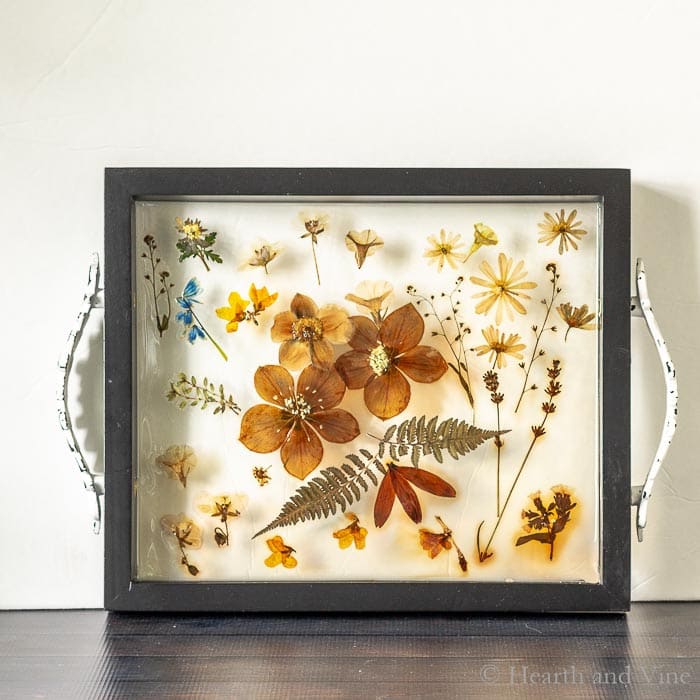 Here's what the tray looks like after 2 days. The liquid glass is still a little tacky.
It didn't totally harden until about day 3.
Though it did turn out pretty, I'll admit that I was disappointed that the colors changed with the liquid glass.
Another option would be to get a piece of glass or Plexiglas cut the same size, similar to the bleeding tissue paper tray I made last year. This could be placed over the flowers and glued in with caulk.
It was fun trying a new product, and I imagine that it would work well with inorganic materials too.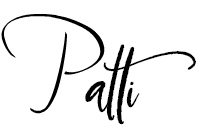 Click Here to Save to Pinterest!