Learn how to create an herbal wreath with all those fabulous herbs and flowers in your garden in about an hour.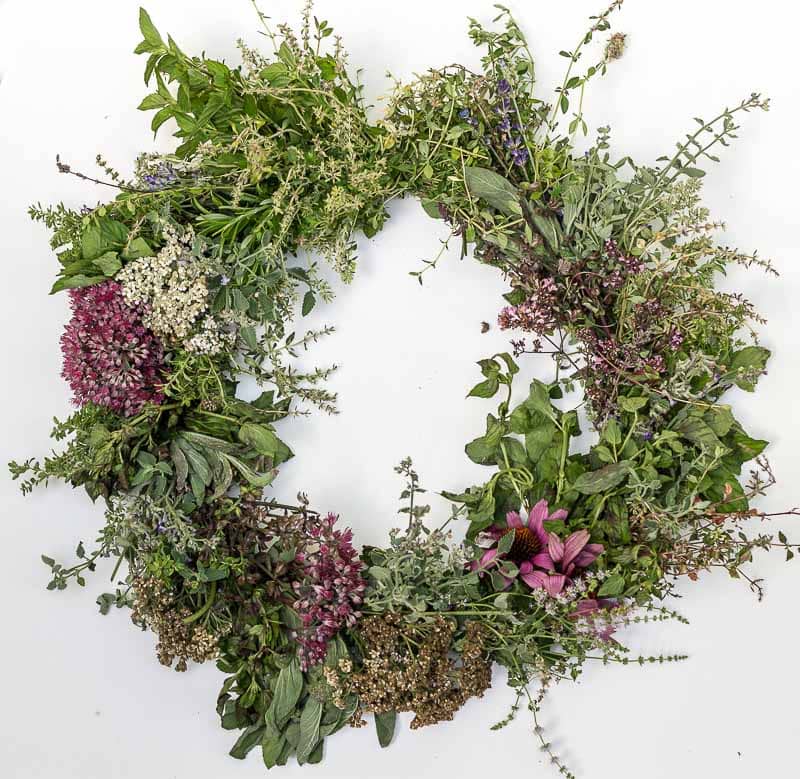 Recently I hosted a live tutorial on how to make this Harvest Wreath, and many people were interested in creating one themselves. Looking back on the original post, I see that more details would be helpful, so I made a short video to show you some of the detailed steps.
Making a harvest wreath is easy and satisfying. You can do this all season long but I prefer making them later in the year when my plants need a good haircut and have some pretty, dried seed heads to work with.
This post contains some affiliate links (that means if you make a purchase after clicking a link, there's no additional cost to you, but I will earn a very small commission.) i.e. as an Amazon Associate, I earn from qualifying purchases.
Click here to read my full disclosure policy
.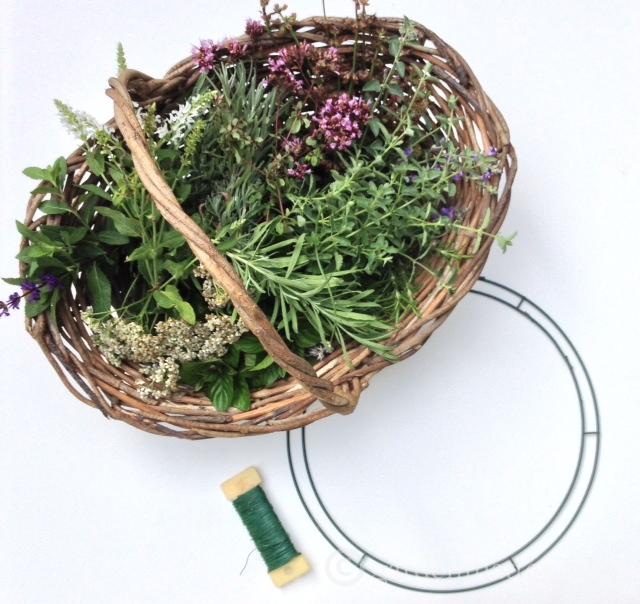 Making an Herbal Wreath
Supplies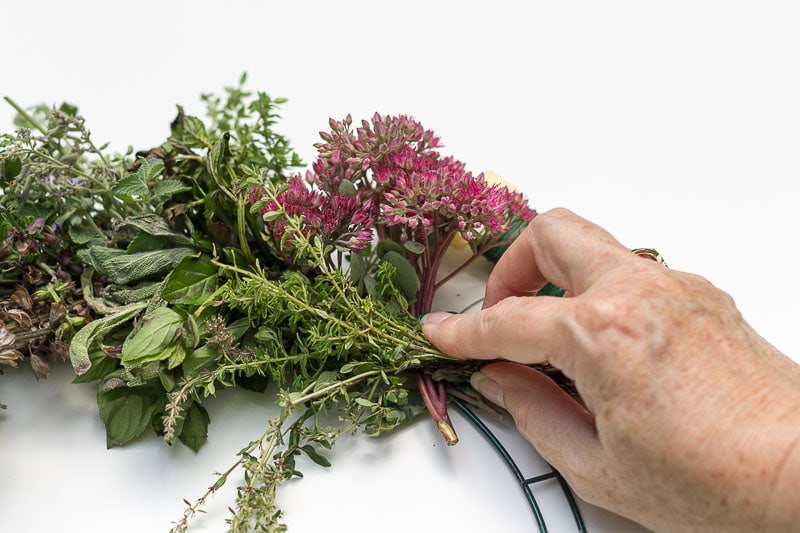 Step 1
Gather bunches of plant material around three to four inches in length. Choose those that will dry well. (See suggestions below.)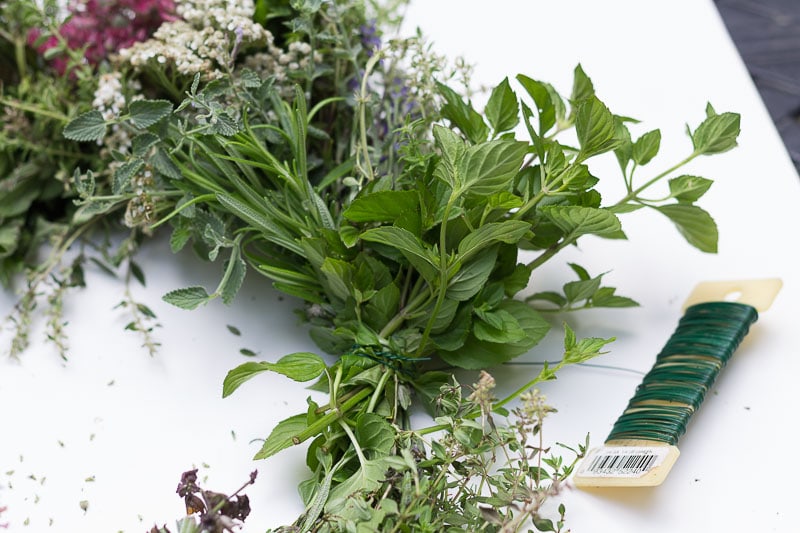 Step 2
Think of the base as a clock. Starting at 2 o'clock, attach the paddle of wire to the base. Begin by placing one bunch at an angle on the outer part of the wreath base and attach by wrapping with the wire paddle. Then add the second bunch at the opposite angle, on the inside, right next to the first bunch and secure with the wire.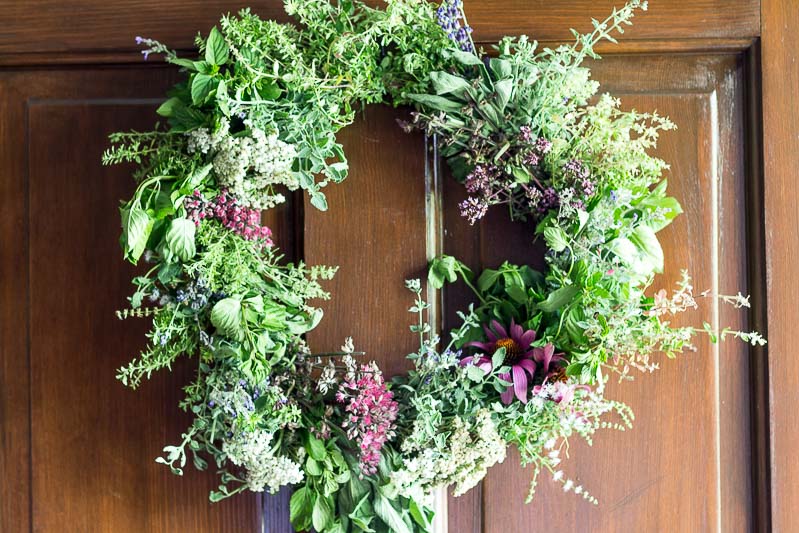 Step 3
Continue with another layer of bunches below the first layer, with the second layer slightly overlapping the first. Continue overlapping layers from the outside inward until the wreath is covered. Be sure to pack the bunches in, because they will shrink as they dry. Cut the wire and secure the end to the base leaving a little extra to make a loop for hanging.
After the Wreath Dries
In about a week or so, as the plant material dries, you may have noticeable bare spots. Consider hot-gluing accent pieces such as nuts, cinnamon sticks, or everlastings. It looks really pretty as a dried herbal wreath too.
The whole process takes about an hour. It would be a fun project to make with a group sharing each other's bounty. For example, I have a ton of mint this year but my friend may not be growing mint and maybe she or he has a ton of lavender that could be shared with me as some of mine did not do well with the harsh winter.
Herb and Flower Plant Suggestions
Below is a list of plants that I have used I'm sure that there are many more options to try.
Beebalm
Catmint
Lamb's Ear
Lavender
Mints
Oregano
Rosemary
Sages
Statice
Strawflowers
Thyme
Yarrow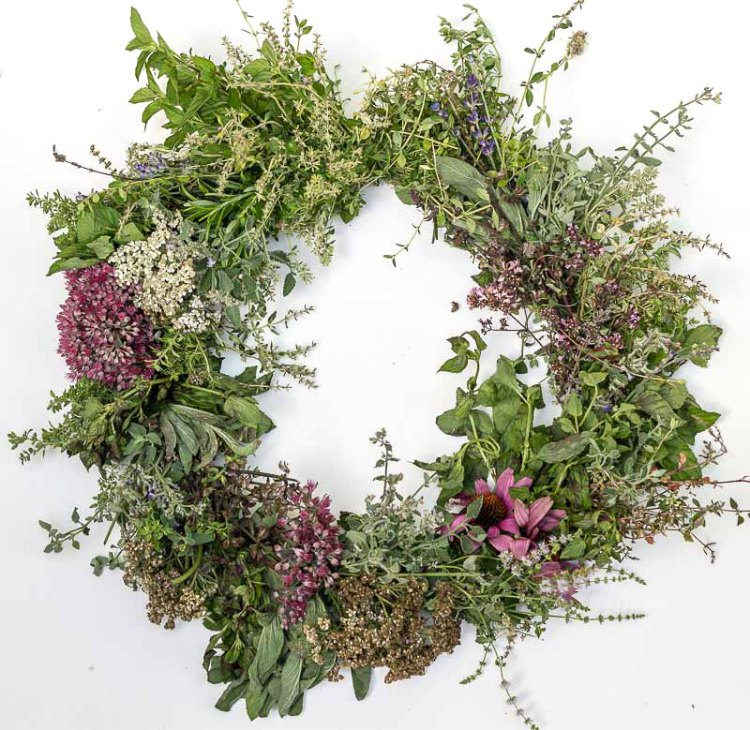 This is one of my favorite easy wreath tutorials.
It's perfect at the end of summer when you have more herbs and flowers than you know what to do with.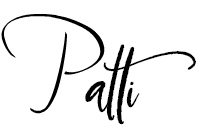 ---
P.S. You may also enjoy making Homemade Firestarters from your herbs or this Herbal Sachets. You can find them and much more on my DIY Projects Page.
Click Here to Save to Pinterest!