If you love the lacey look of ferns but find them hard to grow due to low humidity in the house, try growing Rabbit's Foot Fern. It's much less temperamental than other ferns and equally beautiful.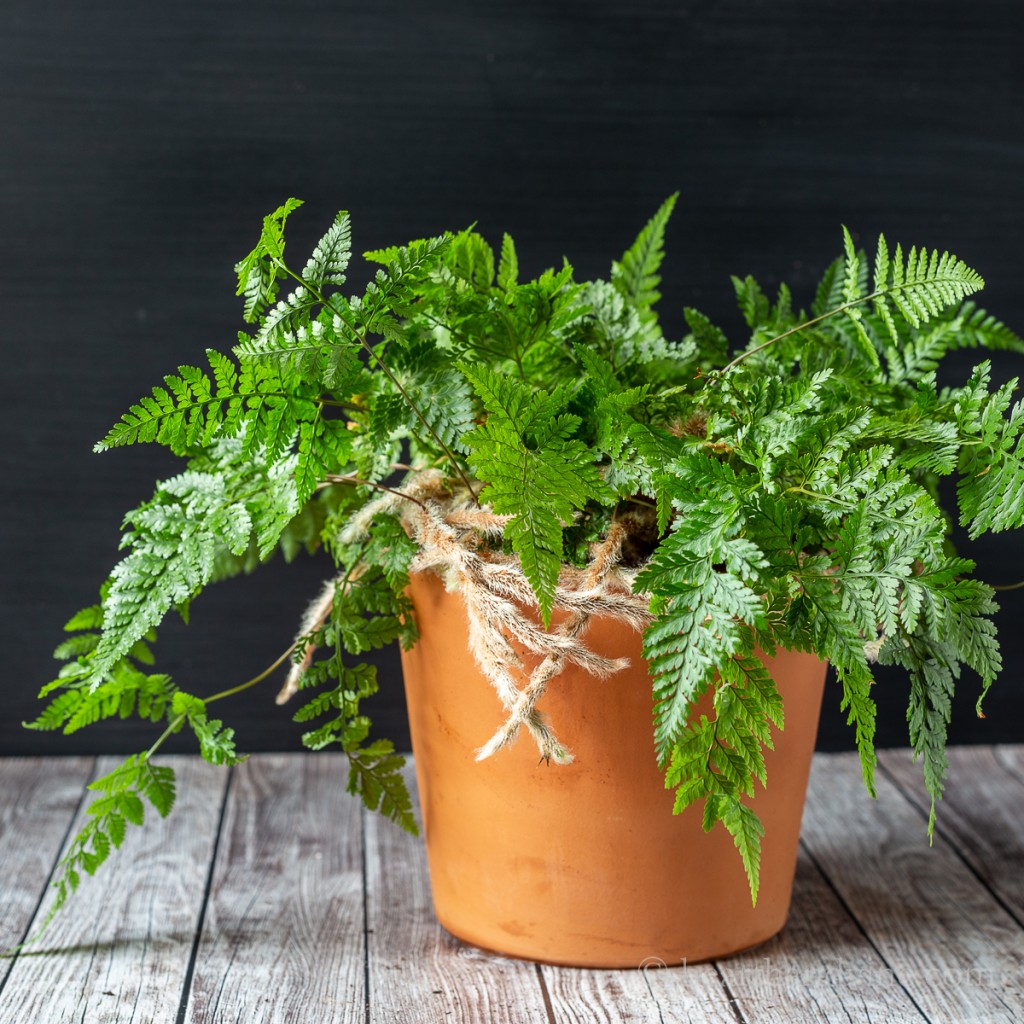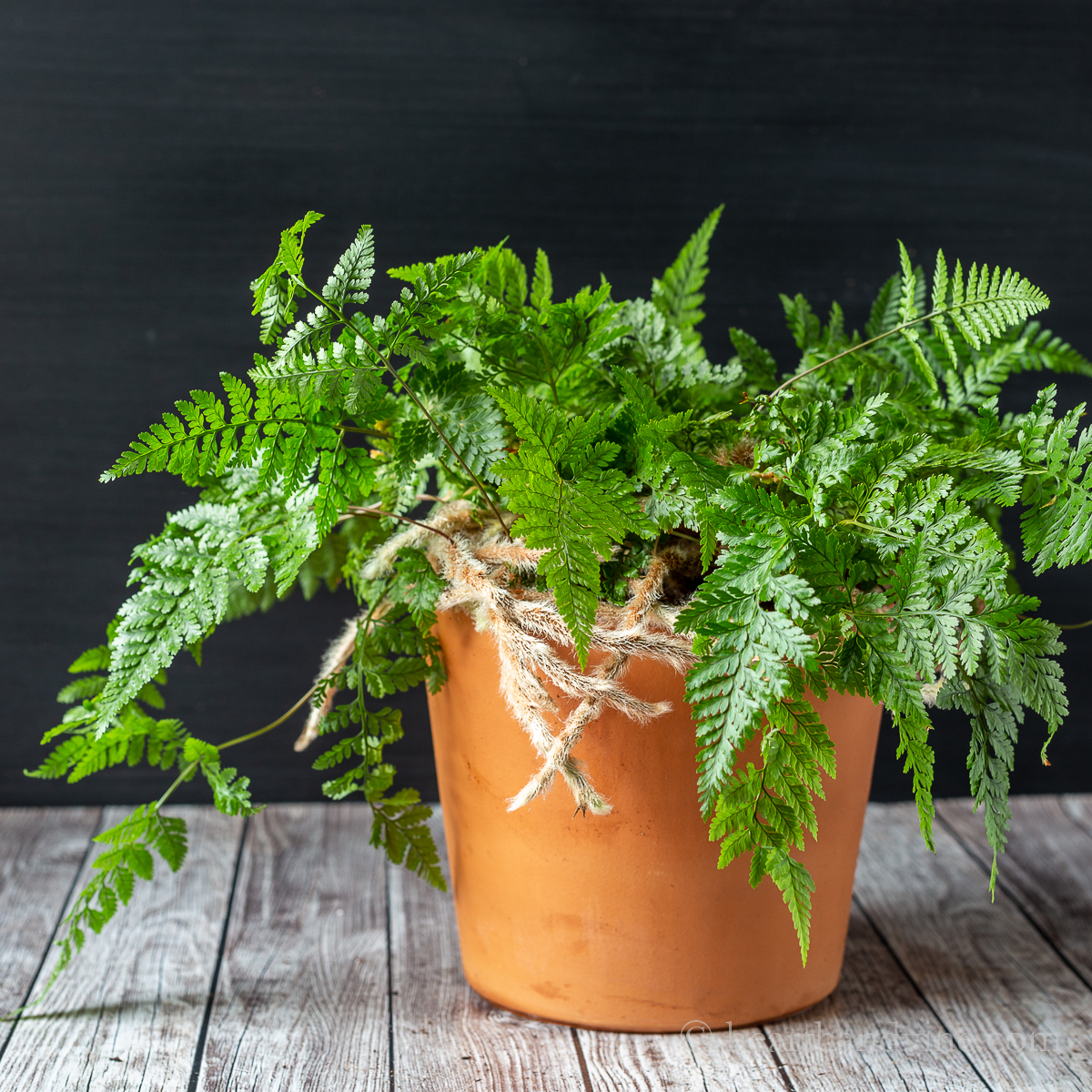 There's something about the lacey foliage of ferns that I really like. I have a maidenhair fern and it's gorgeous. However, it's finicky, and needs to be watered often when it's inside during the winter. I also have a staghorn fern that's not as picky but it's doesn't look as good as it could in my dry home environment.
One fern that does seem to be happy indoors is the Rabbit's Foot Fern, Davallia fejeensis. Growing a rabbit's foot fern is pretty easy and not only can you enjoy the beautiful lacey fronds, but you also get the added bonus of their unique furry rhizomes that hang over the pot.
Growing Rabbit's Foot Ferns
Davallia fejeensis aka Rabbit's Foot Fern, is native to Fiji so if you live in a warm climate plant hardiness zone zones 10 - 11 then you can grow this fern outdoors all year long. However, my zone 6 garden would surely kill this beauty come winter. So I grow it as a houseplant.
Caring for Rabbit's Foot Ferns
| | |
| --- | --- |
| Light | Bright indirect sunlight near an east or west facing window. Too much sun will scorch the leaves. |
| Water | Weekly thorough watering. Make sure the soil drains well. Do not let it sit in the water. |
| Temperature | This plant grows well in normal room temperatures around 70 degrees F. |
| Feeding | Give your fern a light all-purpose fertilizer diluted with water once every other month. However, if it was potted with a slow-release fertilizer you can wait a few months before adding more. |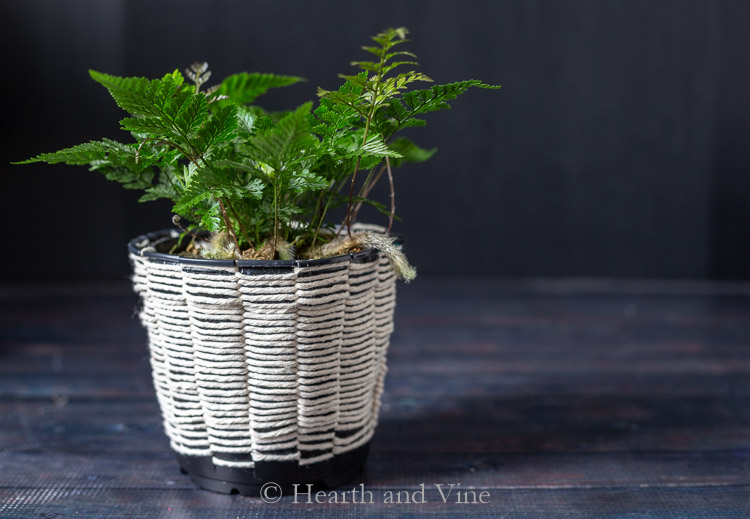 Here's what my fern looked like not too long after I purchased it. I had it growing in a hand crafted woven planter for a little extra decoration.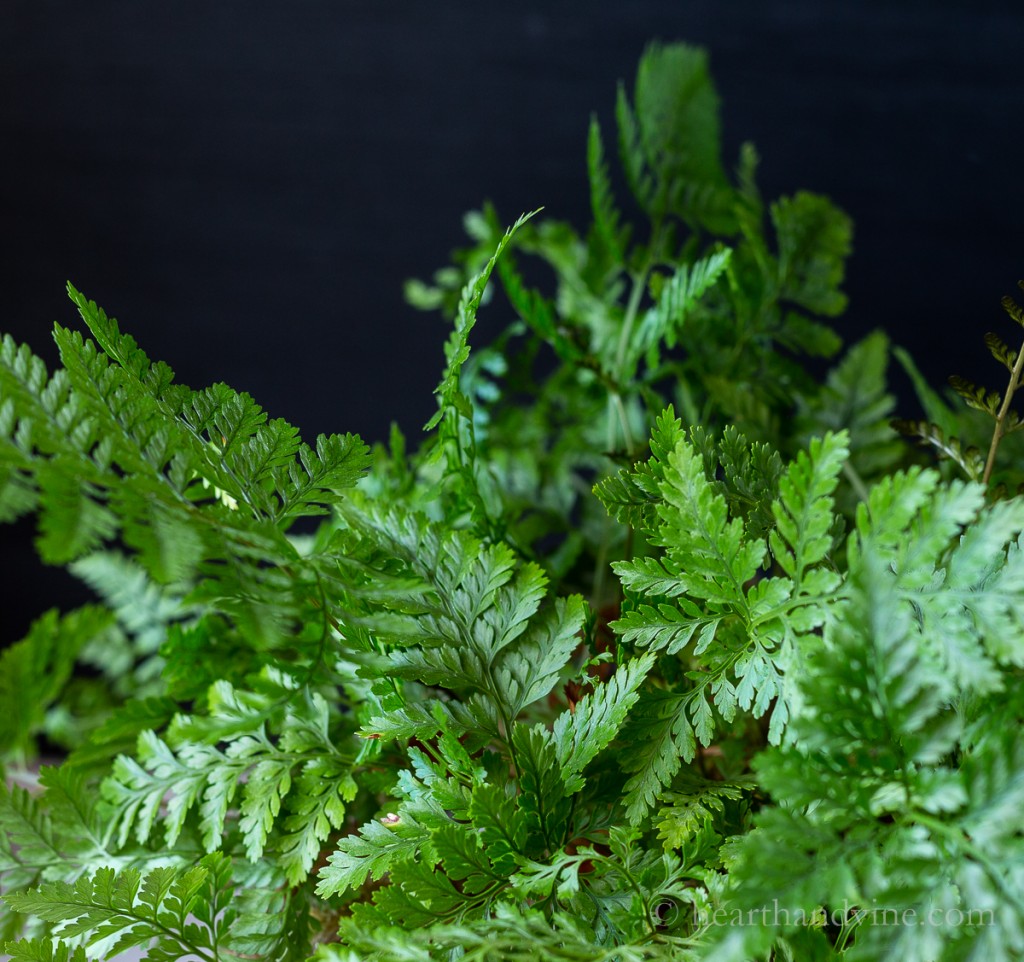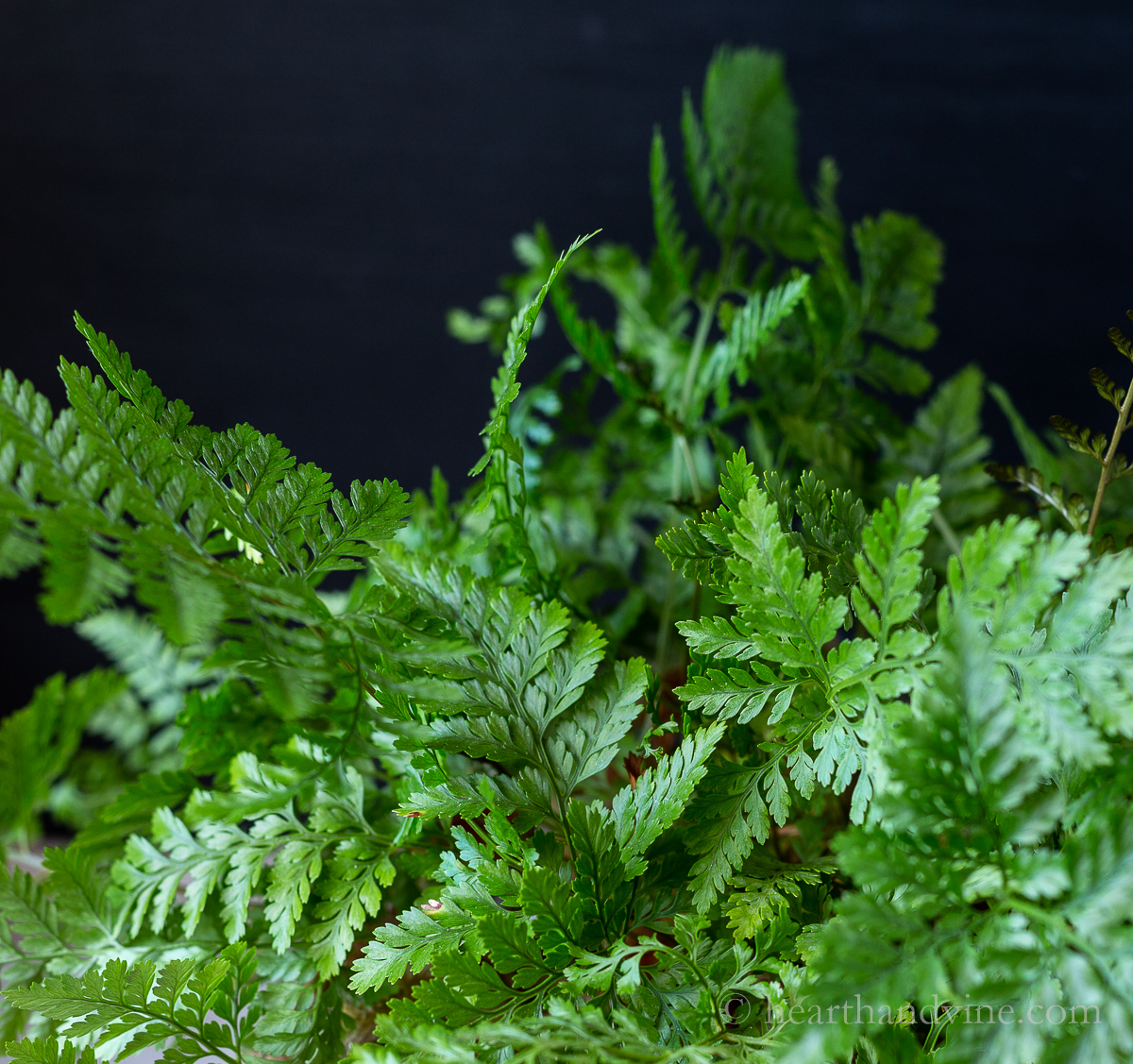 Now it's grown four times as large with lots of lovely deep green foliage and has been repotted into a nice clay pot.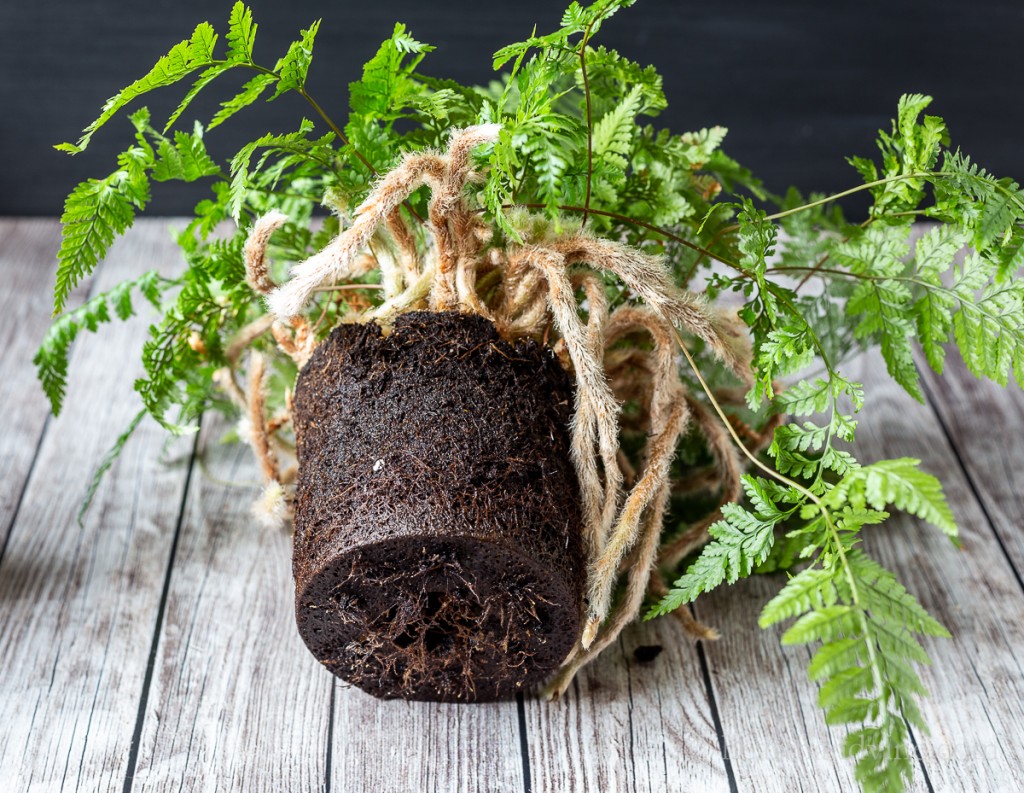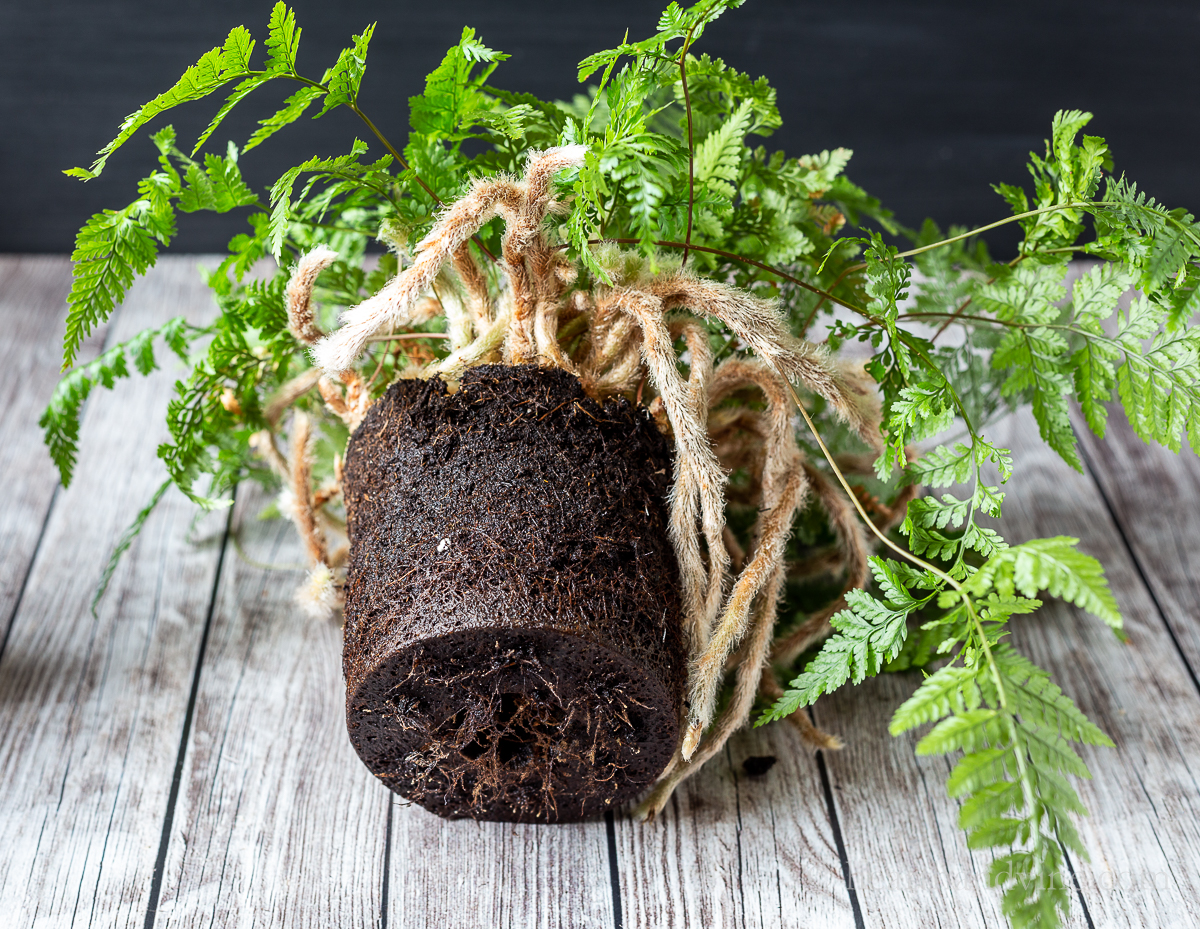 The root system still looks good but it was beginning to grow out of the pot. You can see all the many rhizomes (resembling a rabbit's foot) and just how long they are now.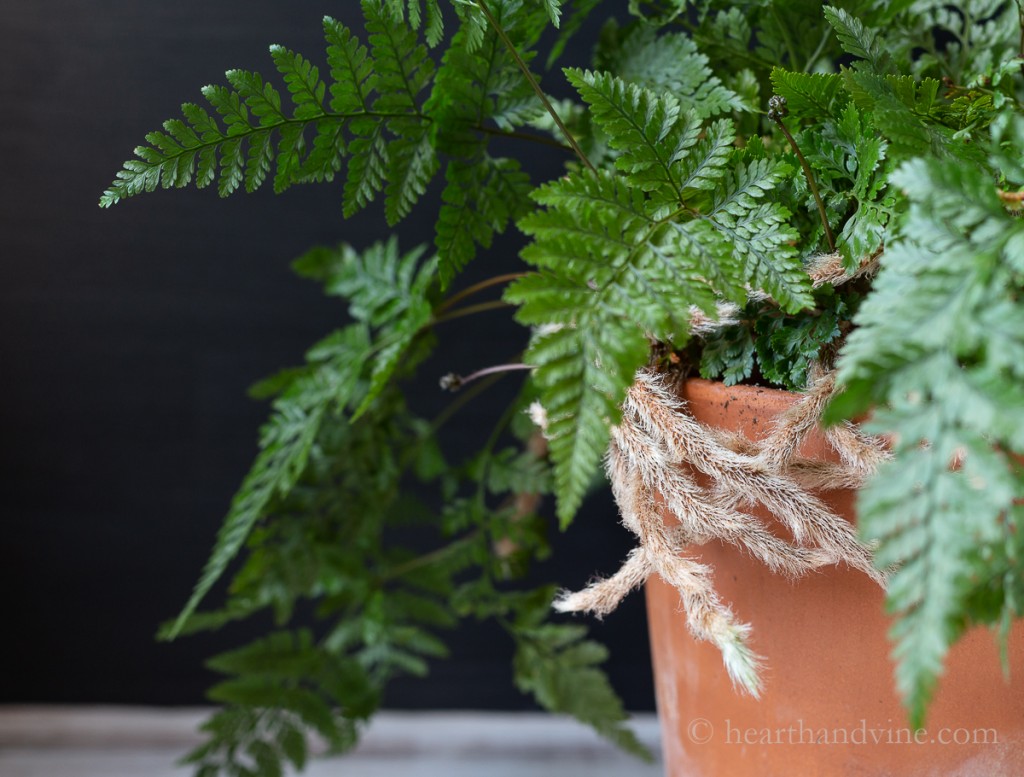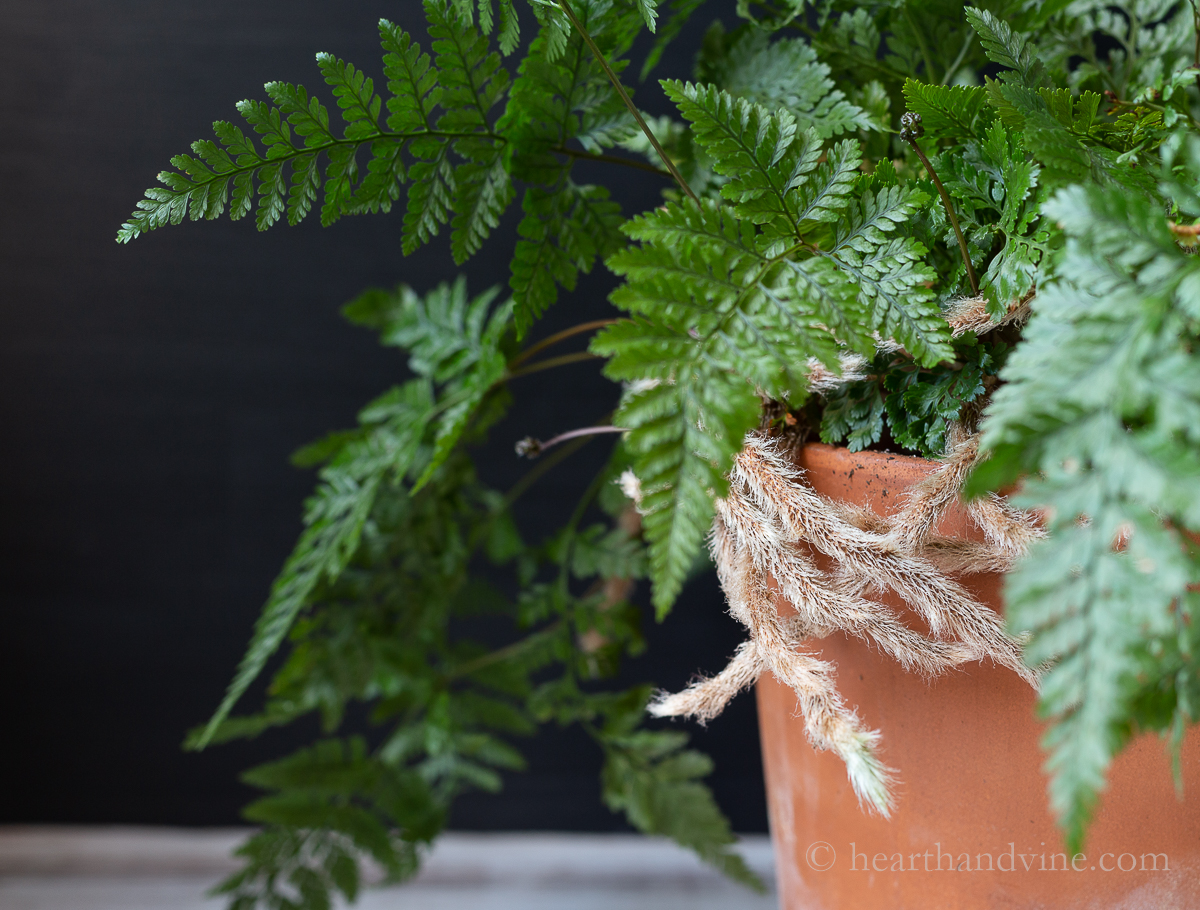 The furry rhizomes actually collect moisture from the air like epiphytes.
Note: Keep the furry rhizomes outside the pot. If you try to put them inside they will rot.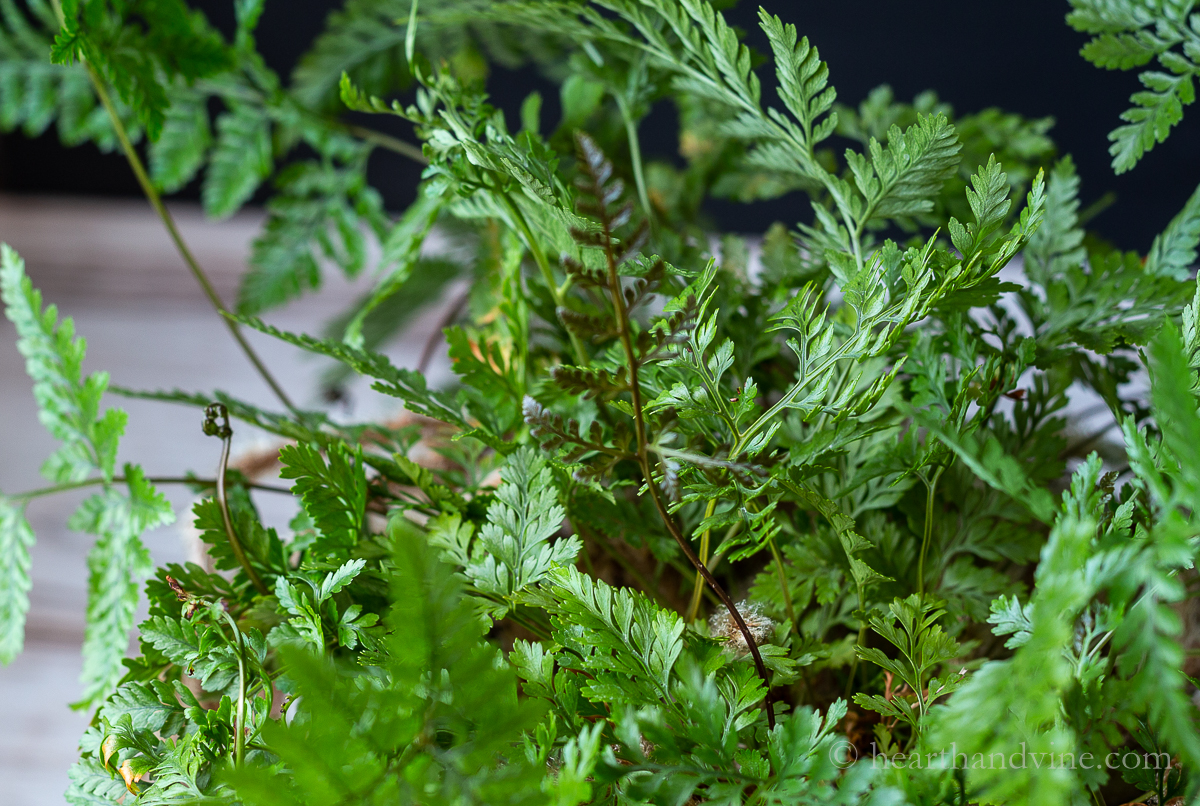 New growth on ferns is so fascinating. If you look in the middle you can see a darker new frond growing and one on the left that is just beginning to unfurl.
So if you like ferns but haven't had luck with maidenhair, button or other ferns give rabbit's foot fern a try. You'll be glad you did.