The maidenhair fern is a great choice for indoor gardening. The most interesting fact is its ability to bounce back from the dead.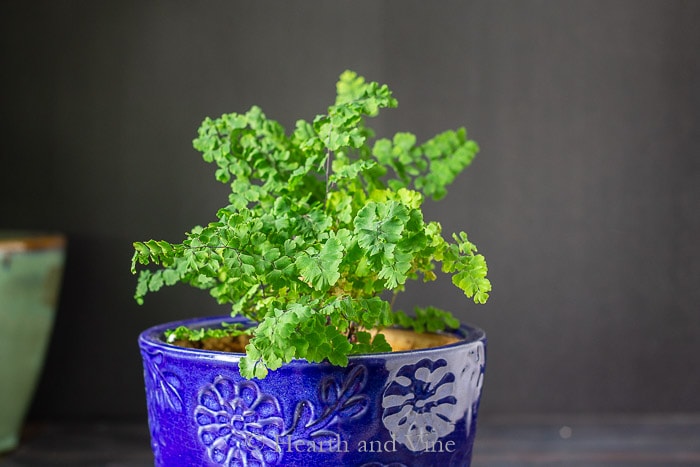 One of my favorite plants is the maidenhair fern. Though there are many species of maidenhair ferns, I particularly like Adiantum capillus-veneris for it's arching delicate fronds and the contrasting dark, almost black wiry stems.
Many say that this plant is only hardy to zone 7a, but I do grow it in my 6a garden. It's somewhat sheltered and near the house, so maybe there is a small microclimate which allows it to thrive.
I also grow it in a pot on my shady front porch every year and bring it in for the winter.
This post contains some affiliate links (that means if you make a purchase after clicking a link, there's no additional cost to you, but I will earn a very small commission. ) Click here to read my full disclosure policy.
Inside, it sits in my office near a sunny curtained window.
At first, it will brown up a little as it gets used to the transition.
All I do is cut back the dying foliage and it bounces right back with new growth.
Scientific Name for Maiden Hair Fern
The name Adiantum capillus-veneris comes from the Greek "Adiantum" which means "not-wetting," the Latin capillus for "hair," and veneris for Venus, the goddess of love.
This came about due to two characteristics of the plant. One is the fact that the surface of the leaves has a waxy layer which allows water to bead up, and the second refers to the shiny black stems that resemble a maiden's hair.
So Adiantum capillus-veneris become commonly known as Venus Maidenhair, and also Southern Maidenhair, as the plant is native to the southern parts of the U.S.
Maidenhair Fern Care
Watering Requirements
This plant hates to dry out. I water mine about every 3 days. It also loves humidity which can be a problem in the winter. This is probably why some people grow them in bathrooms with a window. Another solution is adding a pebble humidity tray
underneath the plant.
If you forget to water it and it looks bad, try cutting it back any brown foliage. It has an amazing Lazarus effect of returning from the dead.
Note: Even though this plant loves water and humidity, it does not like to sit in water so make it drains well after watering and pour out any extra water that may be in the saucer.
Light Requirements
Like many houseplants, the Maidenhair Fern likes bright indirect light. This means you should have it near but not in a window or make sure there is a sheer curtain to filter the bright light. You can also use supplemental full spectrum lights
if you want to grow one somewhere in your home that just doesn't get enough light.
In summary, if you love the look of this pretty fern don't be afraid to try one in your own home. They are a little finicky but once you get them established you'll be good to go. And don't forget, if it looks like it's dead, try cutting back the fronds and see if it doesn't just bounce back.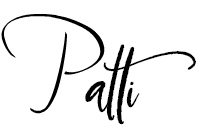 ---
P.S. For most of us Maiden Hair ferns are best kept as houseplants. A few other great houseplants I've shared here on the blog are Monstera Deliciosa, Zamioculcas zamiifolia aka ZZ plant and Pothos varieties.
Click Here to Save to Pinterest!