Learn about growing, harvesting, and cooking with parsley. This beautiful rich green herb is very easy to grow and can be used in all kinds of dishes.
Cooking with parsley is the 5th herb presented in this six-part series. It is probably the most used and well-known of all herbs. I'm sure you've seen it used as a garnish at restaurants, however, if you are not using it in your cooking, you are missing out.
This post contains some affiliate links (that means if you make a purchase after clicking a link, there's no additional cost to you, but I will earn a very small commission. ) i.e. as an Amazon Associate, I earn from qualifying purchases. Click here to read my full disclosure policy.
Growing Parsley
Parsley is a biennial, which means it comes back after the first year in the garden. In the second year, it produces flowers and sets seeds to end its life cycle. It is reported to be hardy to zone 6, but even if it makes it through the winter, most agree that the second-year leaves are not as tasty, so you are better off treating it as an annual. Parsley can be grown from seed but is very slow to germinate and doesn't like to be transplanted, so I buy it already started from the nursery.
Growing Chives Cheat Sheet
Latin Name: Petroselinum crispum
Type: Biennial
Hardiness: Zones 5 through 8
Sun: Full Sun to Part Shade
Water: Average
Bloom Time: Late Summer
Height: 12 inches
Width: 10 - 12 inches
Harvesting Parsley
Parsley is best harvested by cutting the outer leaves near the bottom of the plant. This is the oldest growth, and removing them will encourage the plant to produce more stems and create a healthy bushy plant.
Preserving Parsley
Parsley is one of the few herbs I do not preserve. It really doesn't taste good when dried. You can freeze chopped parsley in ice cube trays, however, I find that in our region large bunches of parsley are available in the grocery store at an affordable price.
This is why I just buy it in the off-season and keep it in a glass with some water in the refrigerator. Or you can buy this nice herb savor pod that my daughter bought me for Christmas shown above.
Cooking with Parsley
Though it makes a beautiful garnish, parsley also adds a great amount of flavor to many dishes.
I prefer Petroselinum crispum ' neapolitanum,' or Italian parsley. This is a flat-leaf parsley not curly, which has a stronger flavor than curly parsley. It adds a freshness to many dishes such as soups, casseroles, sauces, and dressings.
Chop the leaves and discard the stems. Like most herbs, obtaining the best flavor can be accomplished by adding it at the end of the cooking process.
Lastly, this herb is also a good substitute for cilantro in recipes when someone has an allergy or aversion to cilantro. My husband is one of them and I often split a recipe and use parsley as a substitute for cilantro in salsas and other recipes. It works like a charm.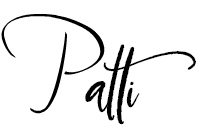 Parsley Recipes