Preserving herbs for the winter is a great way to enjoy your garden harvest well into the winter months when you are craving something fresh.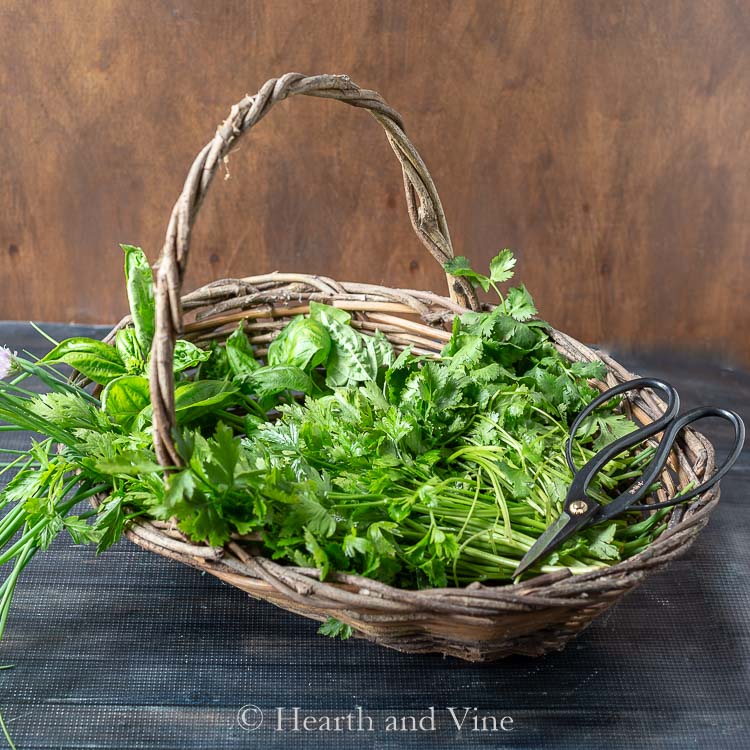 When we purchased our first house that had some land I fell in love with herbs. I had so many different varieties of thyme, basil, oregano, sages and many more. I used them in crafting and very often in my cooking.
When summer came to an end I wanted to find ways to keep all these wonderful plants that I grew so that I could use them during the winter. I knew that they would die back in the fall and I wanted to make sure I utilized them in some way.
This post contains some affiliate links (that means if you make a purchase after clicking a link, there's no additional cost to you, but I will earn a very small commission. ) Click here to read my full disclosure policy.
Preserving Herbs
I like to dry most of my herbs when preserving them for cooking. It's easy and they look pretty too. However, some do better if you freeze them instead.
Air Drying Herbs
One of the easiest ways to preserve herbs is to dry them. You can buy or create a simple Herb Drying Rack. I also like using an old window screen with the herbs laid out in a dark, dry place like a basement or attic. Once dry you can use them as needed or crush them up and bottle them in airtight containers.
For a temporary fix, you may like this wonderful Herb Savor Gadget
my daughter bought me for Christmas. I keep herbs fresh in the refrigerator for weeks.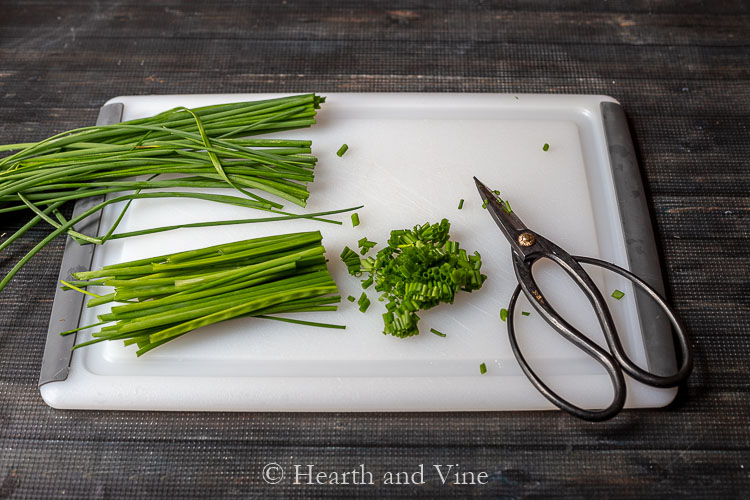 Some herbs do not dry well at all. Chives and cilantro are two that just don't work well with the drying method.
Freezing Herbs for the Winter
However, you can easily freeze both chives and cilantro in ice cube trays. This ice cube tray set
comes with lids to help with odors.
Clean and chop them up. Then fill each section with as many herbs as you can.
Top the section with either water or oil. I like to use olive oil because most of the time I'm going to use the oil in my cooking anyway.
Here I've used olive oil on one side and water on the other.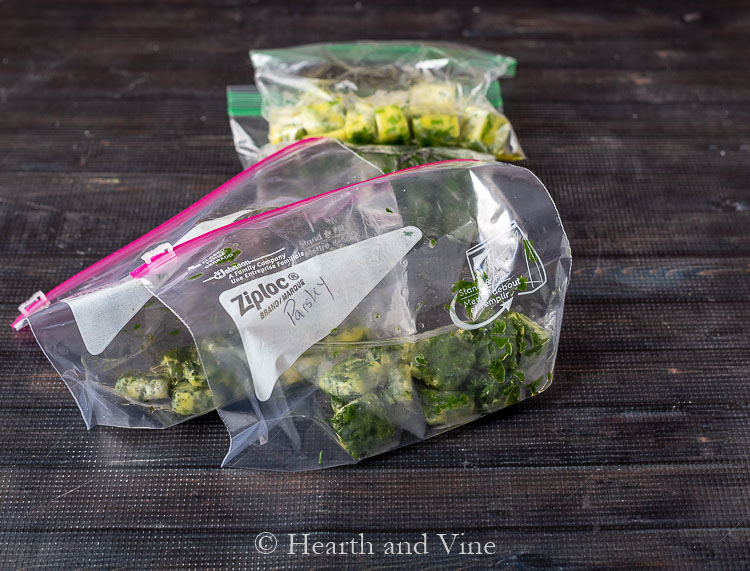 After the cubes are set you can pop them out and place them in baggies for easy access. This saves space in the freezer and frees up the ice cube trays for preserving more herbs.
I hope you get a chance to harvest all of your beautiful herbs and preserve them for the winter.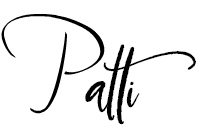 ---
P.S. If you like making delicious dishes with fresh herbs you may like this post about Cooking with Herbs. You may also like this post called How to Use Herbs from the Garden. You can find these and other herbal goodness on my Gardening Page.
Click Here to Save to Pinterest!