Here's an easy dresser makeover transforming a basic IKEA Rast. Perfect for adding more storage in my dining room while creating a stand out feature furniture piece in our home.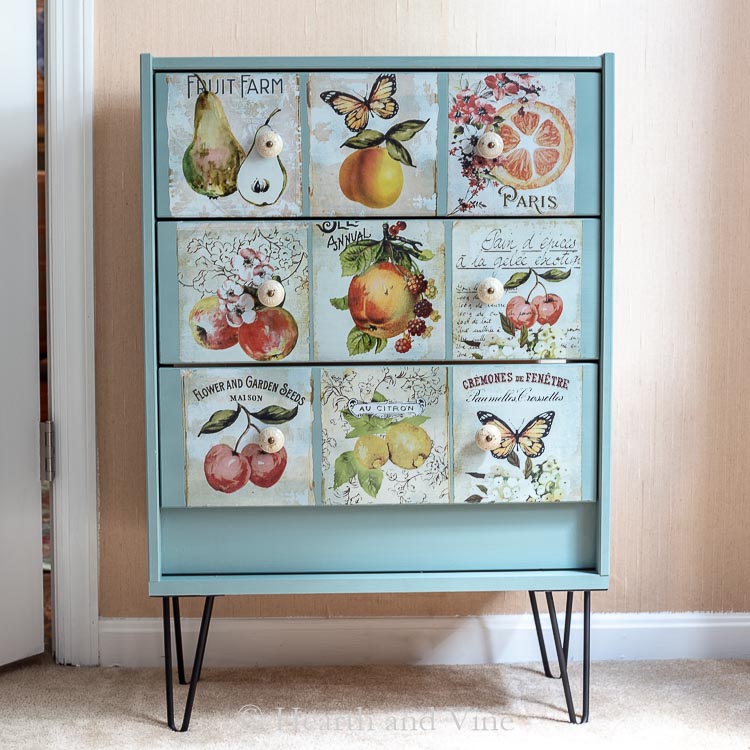 When I started blogging I noticed many of my fellow bloggers creating fantastic furniture pieces from a very basic IKEA Dresser called Rast. This 3 drawer chest or dresser is only $39 and comes all together in one box for you to build.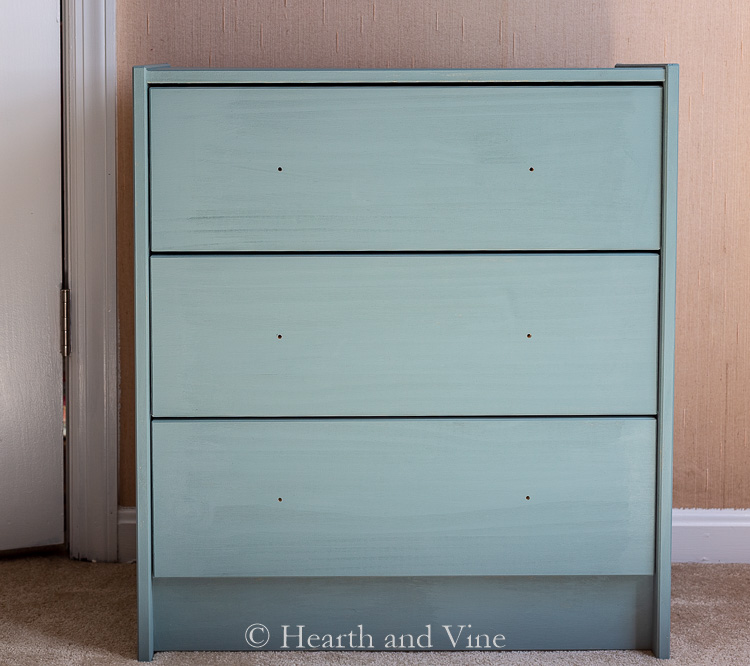 IKEA Rast Dresser Makeover
We really needed more storage in our dining room and I feel like we have space for a nice chest or dresser. Why not use the Rast and create something pretty and functional.
The first thing I did was paint the dresser. Choosing the color was really hard. After hours of looking, I ended up with this Vintage Duck Egg Blue
from Dixie Belle Paints. At first, I thought it was too green but once I painted the entire piece it looked a lot bluer and I loved it.
I used two coats of paint and once it was dry I finished it with some of Amy Howard's Mind Your Own Beeswax
.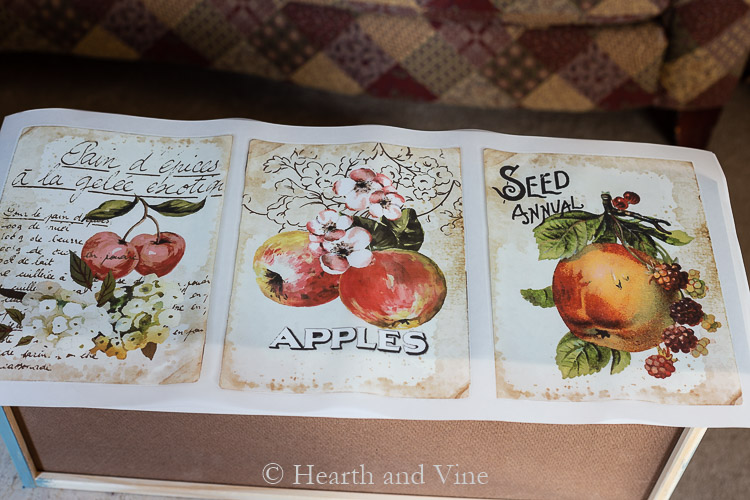 Next, I used a rub-on transfer also from Dixie Belle called Sweet Apricot Transfer. I do love a botanical print and this did not disappoint. As you can see, the transfer is a little too big for the drawers so I cut it into sections with a paper cutter. This way I could position the prints exactly where I wanted them.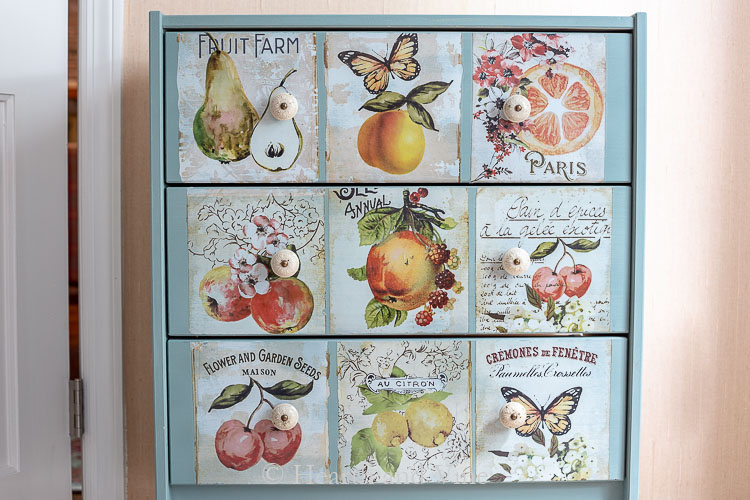 The IKEA Rast comes with tiny basic wooden drawer pulls but I had to replace them with something a little prettier. I used these antique looking cream drawer knobs from Hobby Lobby.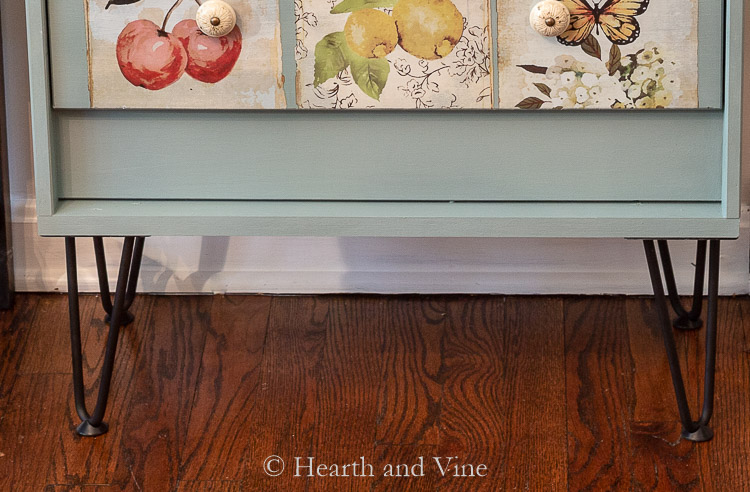 Lastly, I really felt like this dresser needed some height so I ordered four 8" hairpin legs
online.
However, there was a problem. The legs needed a base to screw into which the Rast doesn't have. So I bought a piece of wood at Home Depot and had my husband cut it down to fit. We used a few finishing nails to tack it to the bottom. Then I painted it with the same blue paint.
This allowed the legs to be screwed to the bottom, and I think they really add a lot to the overall look of the piece.
I'm super happy with the way this dresser makeover turned out.
I really think it would look good in any room at our house.
However, I really like the way it looks in the dining room. Now it's time to fill it up.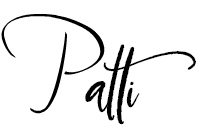 ---