Learn about Kalanchoe fedtschenkoi commonly known as Lavender Scallops, and how to care to for it as a houseplant.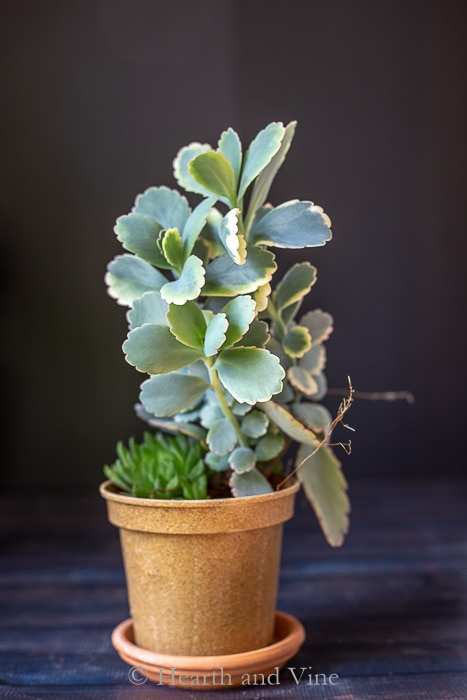 My daughter gave me this pretty Kalanchoe pronounced Kal-uhn-KOH-ee, and Haworthia succulent a while back. She is a huge succulent lover. In fact, she even wrote a nice post for me on successful tips and mistakes when growing succulents.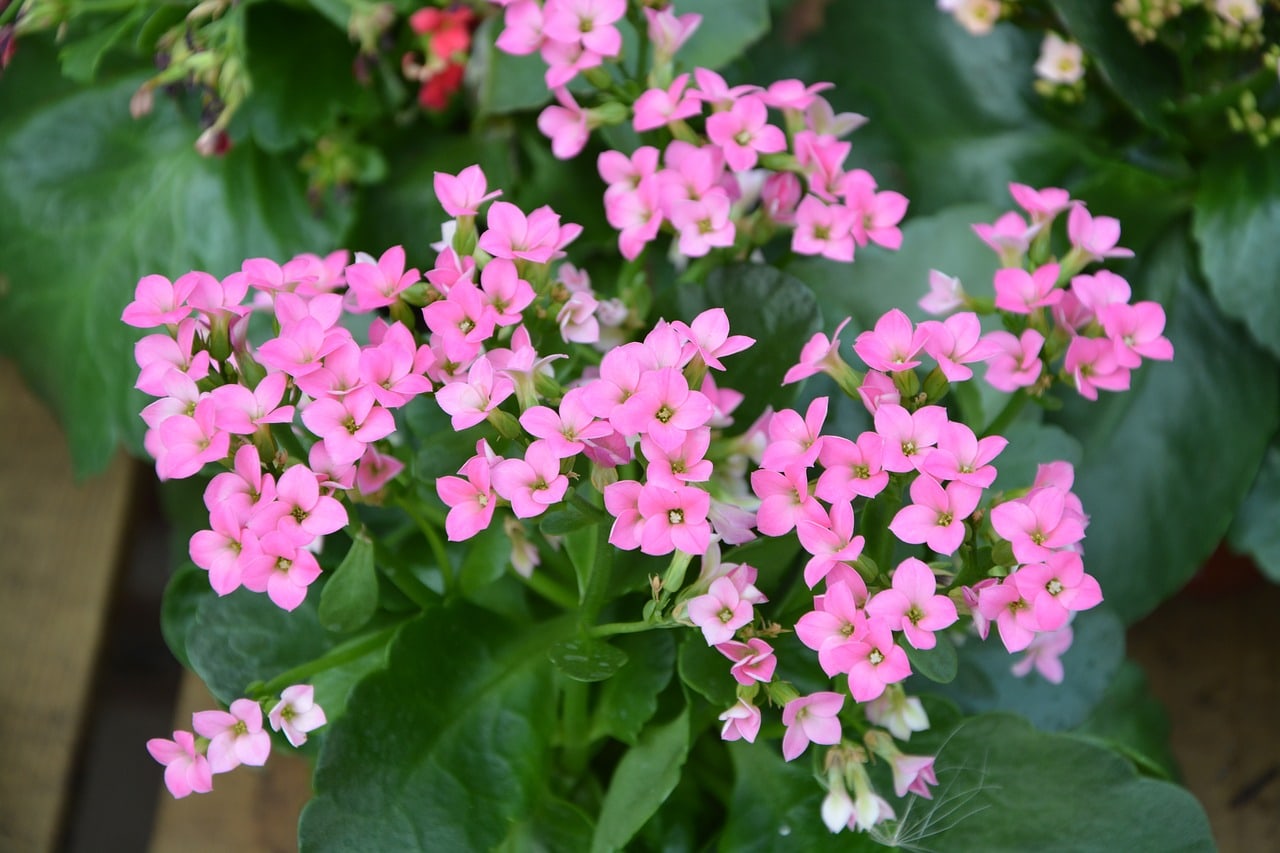 If you have any interest in houseplants then for sure you have seen or maybe even grow Kalanchoe. Typically you will find them everywhere with green leaves and flowers like this pretty pink one shown above. However, this is Kalanchoe blossfeldiana. It's very common, produces pretty flowers, but the foliage itself is not that special.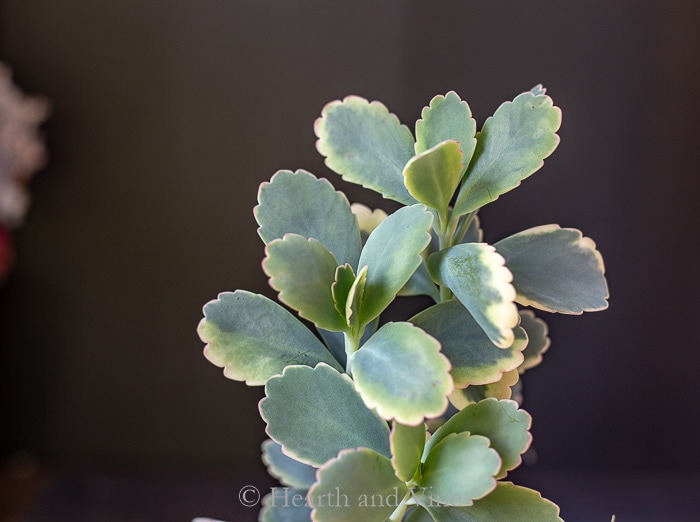 The plant my daughter gave me is Kalanchoe fedtschenkoi.
More specifically, Kalanchoe Bryophyllum fedtschenkoi 'Variegata'.
This post contains some affiliate links (that means if you make a purchase after clicking a link, there's no additional cost to you, but I will earn a very small commission. ) Click here to read my full disclosure policy.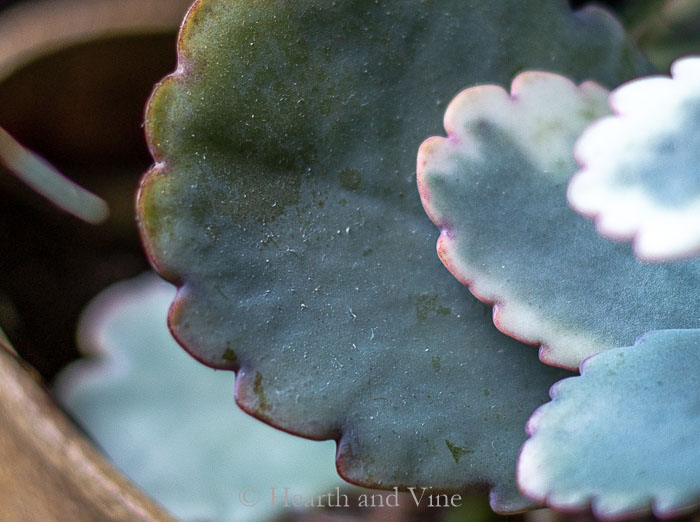 The common name for this plant is Lavender Scallops
. This has to do with the lavender scalloped edges on the leaves. Mine has a lot of cream but not a lot of lavender. I've read that in bright sunlight the plant produces more lavender color.
Kalanchoe fedtschenkoi Care
use well-draining porous soil
keep it in bright sunlight - mine is on a windowsill
water infrequently - no more than once a week - the soil should look & feel dry
prune leggy branches as needed
One of the interesting things about this plant is the way it creates plantlets on the edges of each leaf. This leaf fell off the plant and started producing babies. I set it in this concrete mini planter with some Echeveria and it has taken root.
Here's a closeup view of the plantlets.
Note: Kalanchoe plants are listed as toxic like so many houseplants, though while researching the toxicity of Kalanchoe fedtschenkoi I found many articles that say it's not toxic. However, it's always best to be on the safe side, so keep it out of reach from pets and small children. If you have any concerns call your local poison control center.
This pretty succulent does flower, however, mine has yet to do so. From what I've read the flowers are fairly insignificant.
For me, it's perfectly fine because the foliage is oh so pretty.