Learn a little about growing and caring for catmint plants. Beautiful long blooming perennials that are a must have in the garden.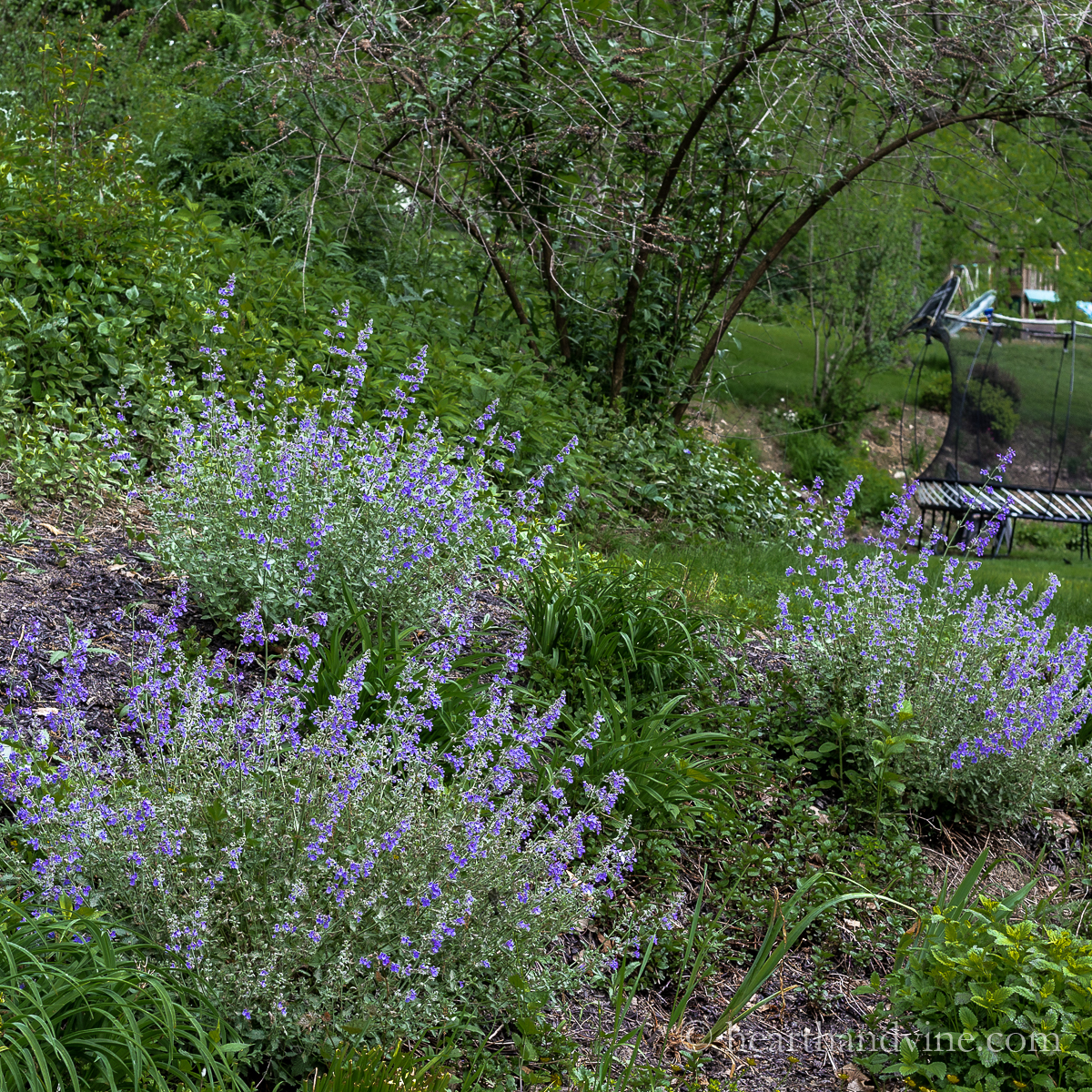 Catmint or Nepeta is one of my favorite perennials to grow in the garden. Not to be confused with Nepeta cataria commonly known as Catnip which is not as pretty as catmint however cats seem to enjoy both. This particular flowering perennial herb is Nepeta x faassenii 'Walker's Low. Both are members of the mint family.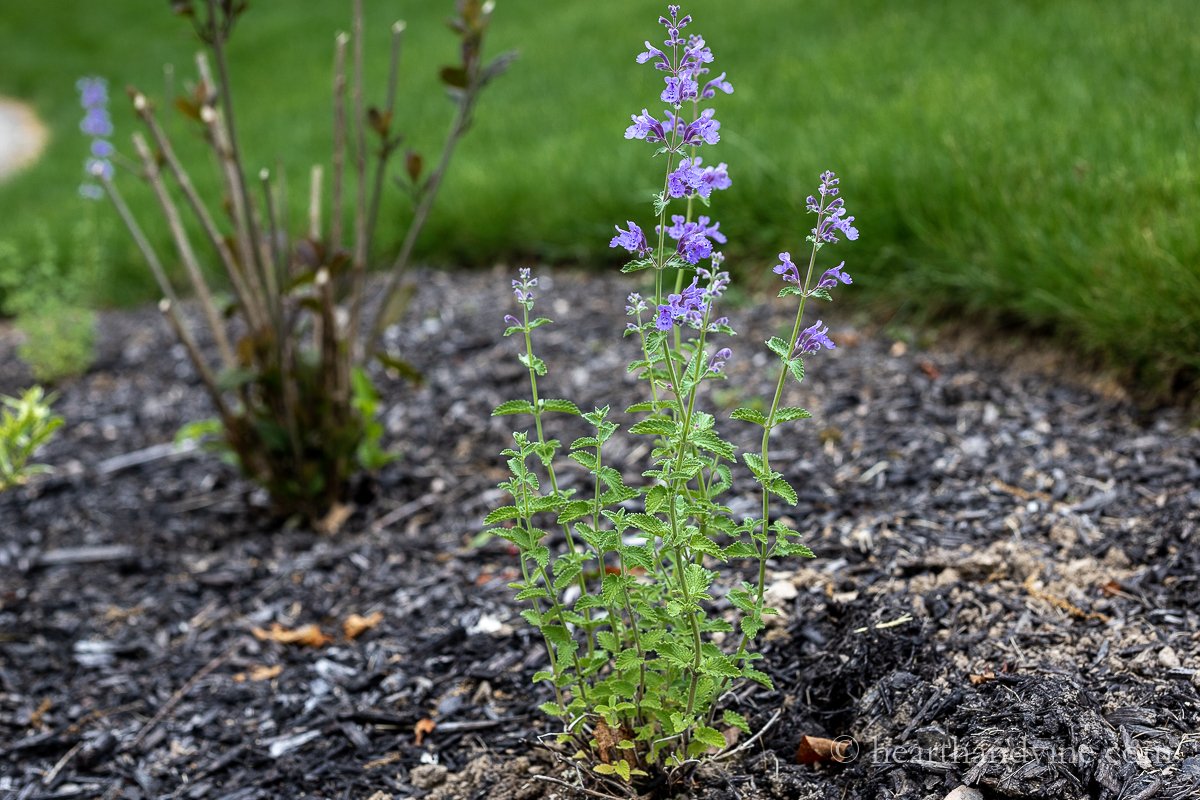 Catmint plants have fragrant pretty gray-green foliage and beautiful lavender-blue flowers that bloom for a long time.
Nepeta x faassenii 'Walker's Low Characteristics
Size: 30 inches tall by 36 inches wide
Hardy to USDA Zones 4-9
Light Requirements - Full sun to partial shade
Water Needs - Average - Water during periods of extreme heat.
Soil - Average well-draining soil
Bloom time - Late spring, summer, and into early fall
Synonymous with Nepeta racemosa
Few pest problems but can have trouble with powdery mildew
Special Characteristics
Won the Perennial Plant Associations 'Plant of the Year' in 2007
Deer resistant and rabbit resistant
Heat and drought tolerant once established however would benefit from some afternoon shade
Attracts bees, butterflies, hummingbirds and other pollinators
Works well in flower arrangements
How to Propagate Catmint
You can make more plants for the garden through clump divisions or rooting stems in water. Personally, I like to use the clump division method in the late summer or early fall for this plant. Just cut back the foliage. Then dig up the plant. Then, using a sharp shovel or spade cut it into 2 or 3 sections and plant them in a sunny spot. Be sure to give the divisions a good drink of water and continue to water at least once a week until the cold weather sets in.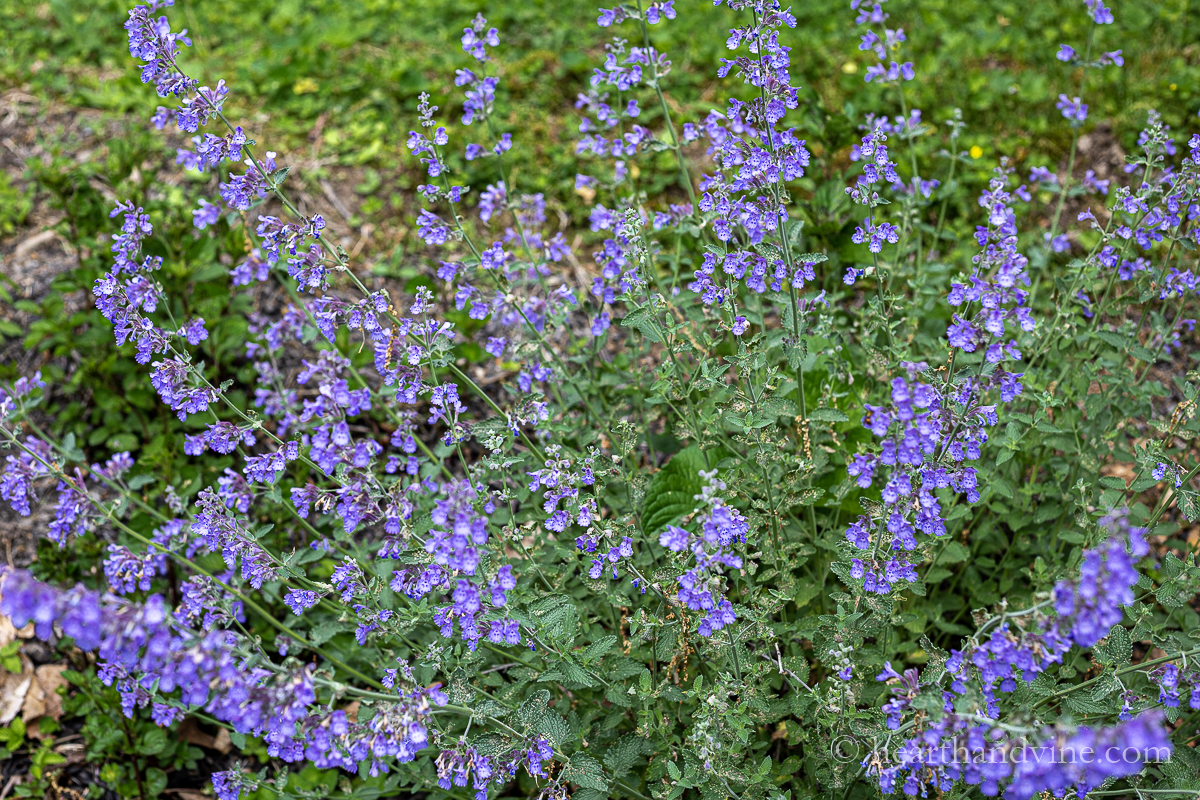 Nepeta × faassenii also known as Faassen's catmint, is a reliable somewhat tall upright flowering perennial in my garden. Bees love it, as well as butterflies and other pollinators and I like using it in summer flower arrangements.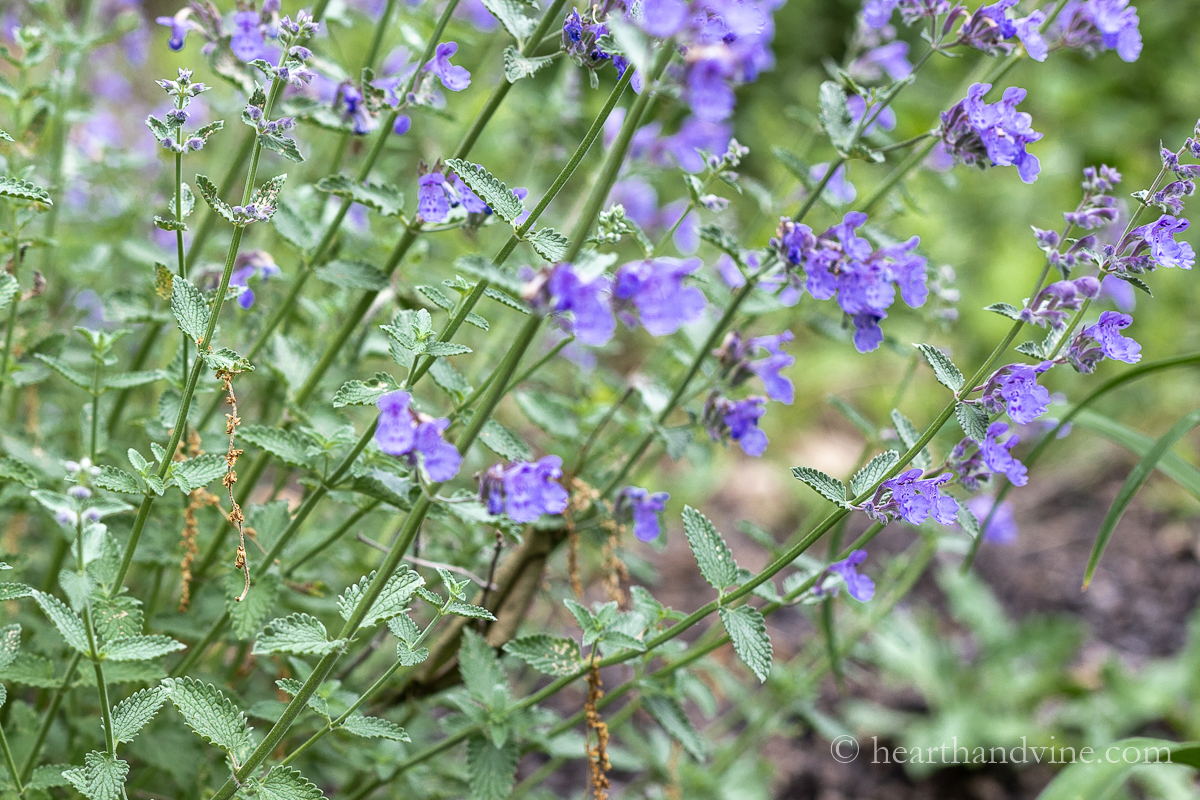 Above is a close-up image of the plant. Look at the beautiful grey-green leaves and pretty purple flowers.
Other Catmint Varieties
Six Hills Giant - One of the tallest, reaching up to 3 feet tall.
Cat's Pajamas - Dwarf compact variety that only gets about 14 inches tall
Cat's Meow - Another shorter tidy clumping variety that gets about 1 -2 feet tall.
Snowflake or White Wonder - White flowering varieties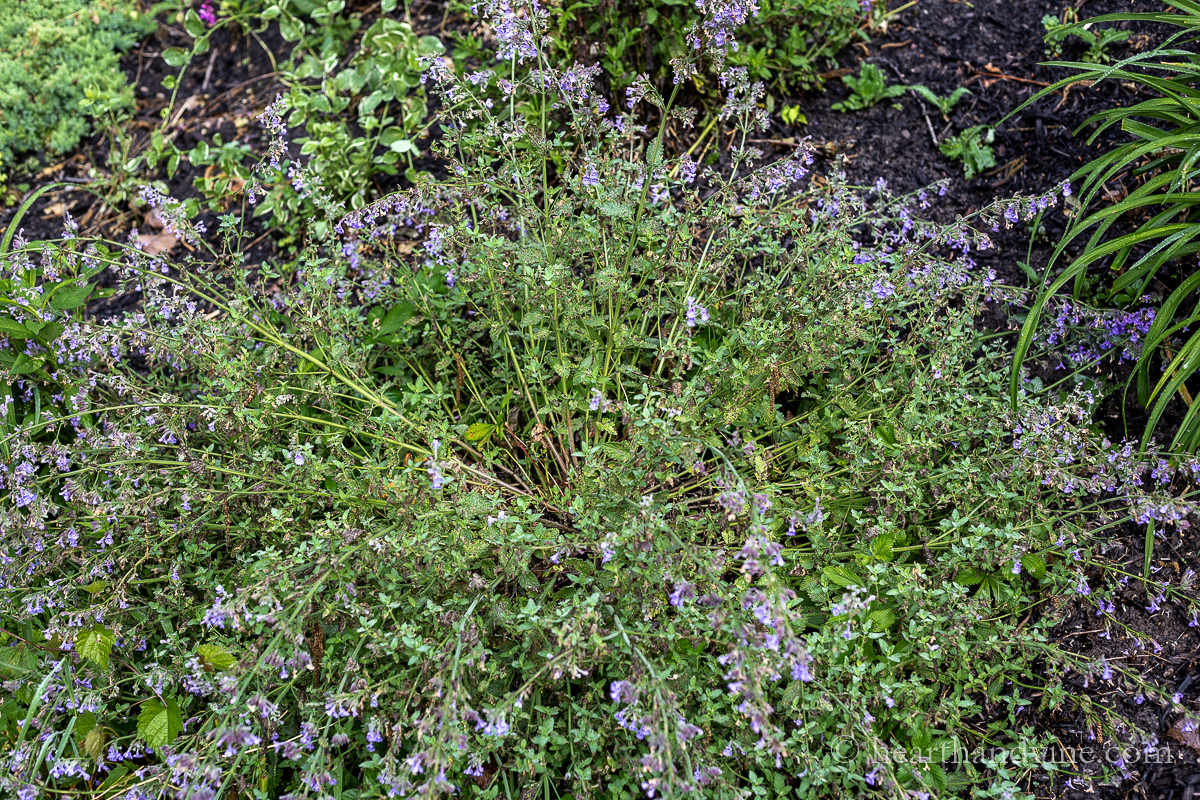 In mid-late summer cutting back or shearing the stems on the outer perimeter will promote new growth to grow in the center. Thus giving you more of this beauty to enjoy for the rest of the season.