Learn how to take old ceramic dishes from thrift stores to create a beautiful mosaic pot to house your plants or give to a friend.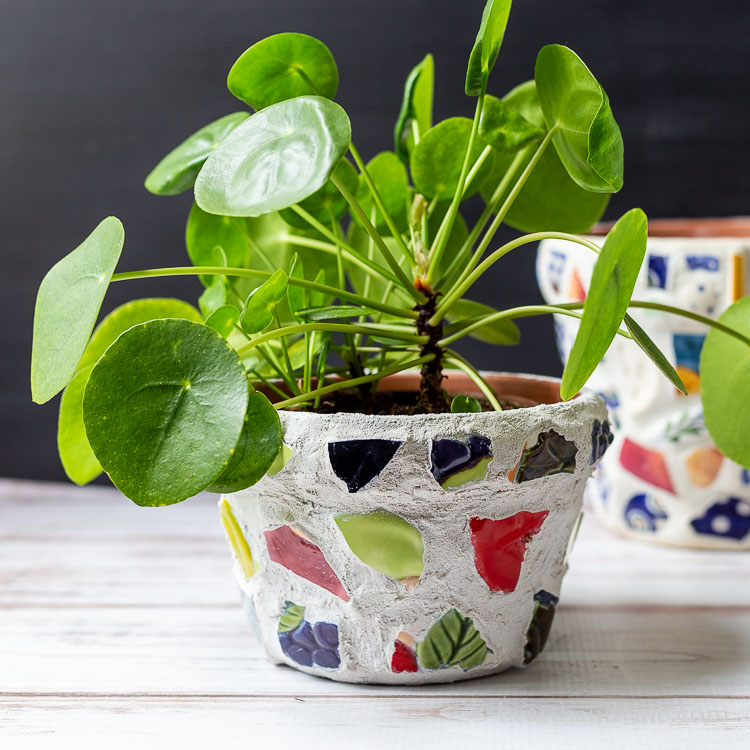 My sister bought me the beautiful pot in the background of the image above from an artist center many years ago. I always wanted to try my own hand at creating something similar and I can't believe how easy it was to turn an old clay pot into a colorful mosaic planter.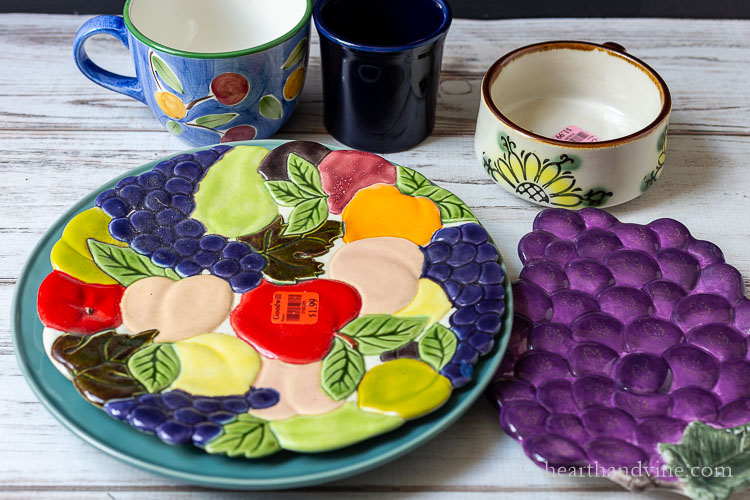 How to Make an Inexpensive Mosaic Pot
Supplies
A Clay Pot (cleaned and dried if you're using an old one)
Different colorful ceramic plates and cups (thrift store buys, or ceramic tile from the hardware store)
Silicon sealant or other heavy-duty glue
Disposable gloves
You may have some great colorful pieces of ceramic pottery in your home but if you don't a thrift store is a great option for affordable purchases. In a pinch, you can try a few colorful ceramic tiles from the hardware store.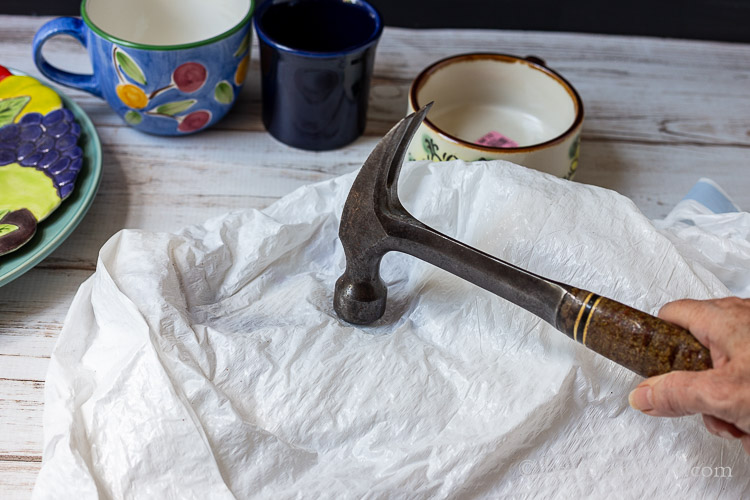 Place your plates and cups in a bag and use a hammer to break them up into smaller pieces. Tip: This works best when you are working on a hard surface.
Note: You can make it work, but it's easier in the long run if the pieces are about the same thickness.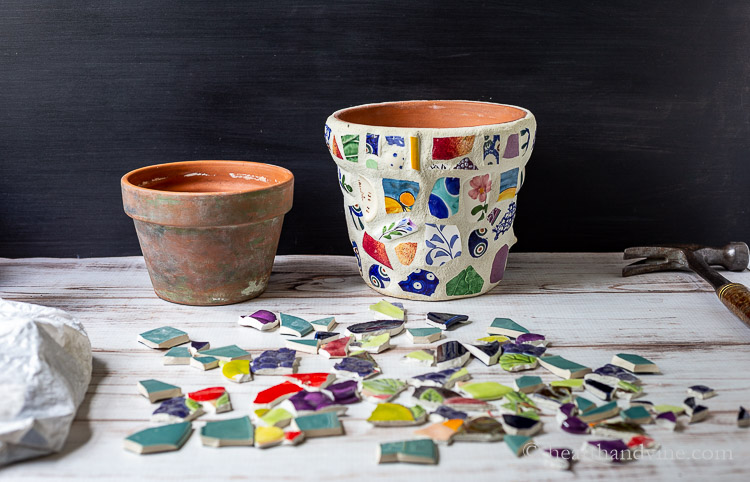 Next, go through and pick out the best of the bunch for the pot.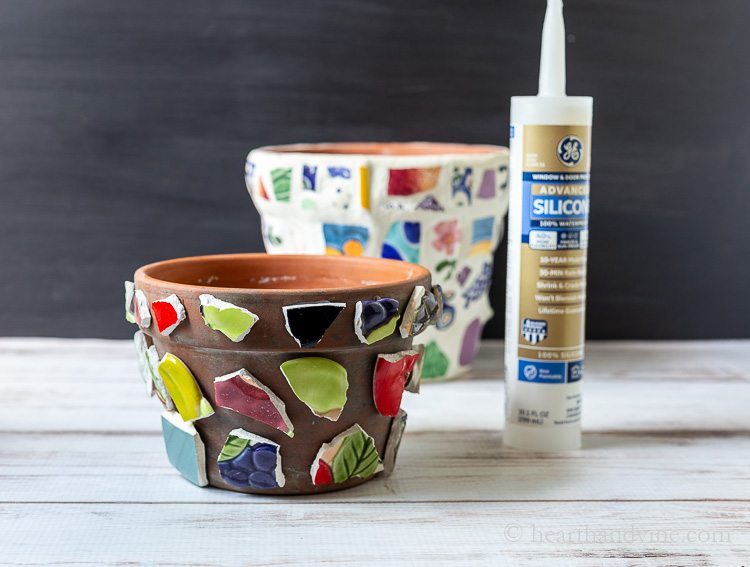 Use hard as nails glue or something like this silicon sealant to glue your pieces all over the pot.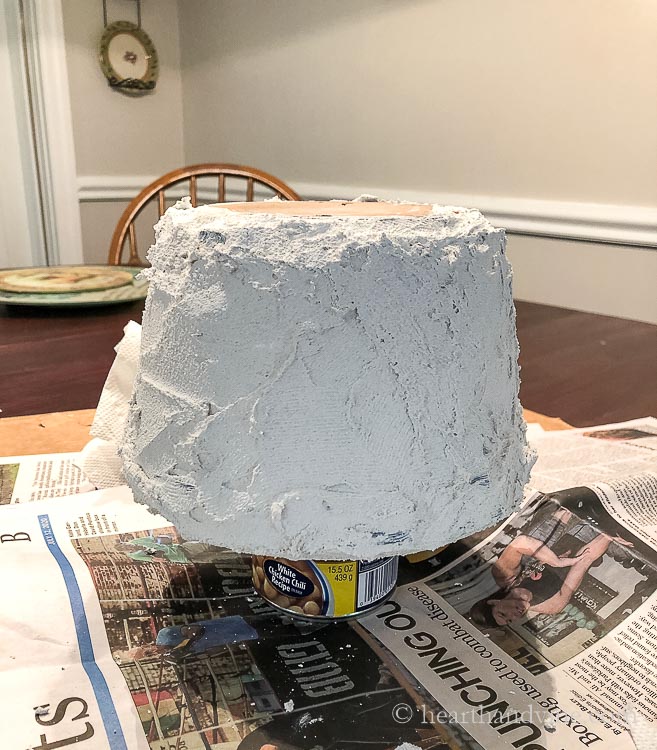 Then place your pot upside down on top of a couple of cans and cover it with premixed grout using a plastic spoon or knife. This is the same grout I used to make my cheap flower pot last year. Make sure also to cover the area with newspaper and wear gloves.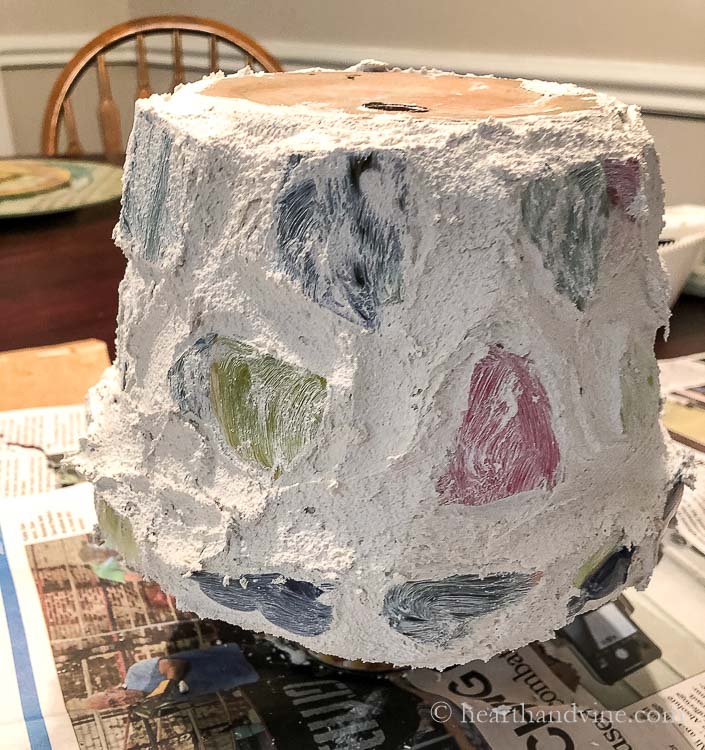 Then carefully start removing the grout from the top of the ceramic pieces.
Also, smooth out the areas between the ceramic pieces as well as the areas at the top and bottom of the pot.
Allow the pot to thoroughly dry, approximately 24 hours or more before using.
I would not plant directly in this pot because terra cotta clay is porous. Consider just popping in a nursery pot inside. However, if you really want to use it with soil you might be able to put a water sealant on the inside.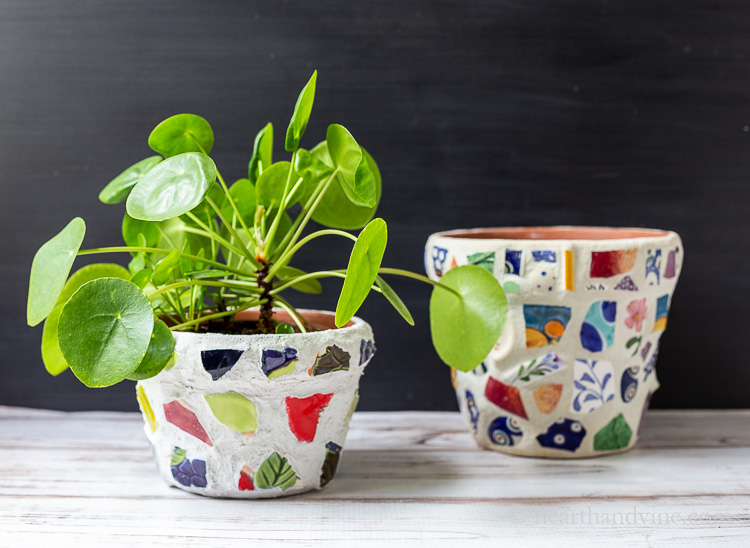 Overall, the artist's pot is a bit nicer than mine but I am pretty happy with the final product.