Japanese herbarium bottles are easy to create and make a wonderful decor statement in your home. These pretty dried flowers in oil specimens are also great for gift giving and a nice way to display your floral collection.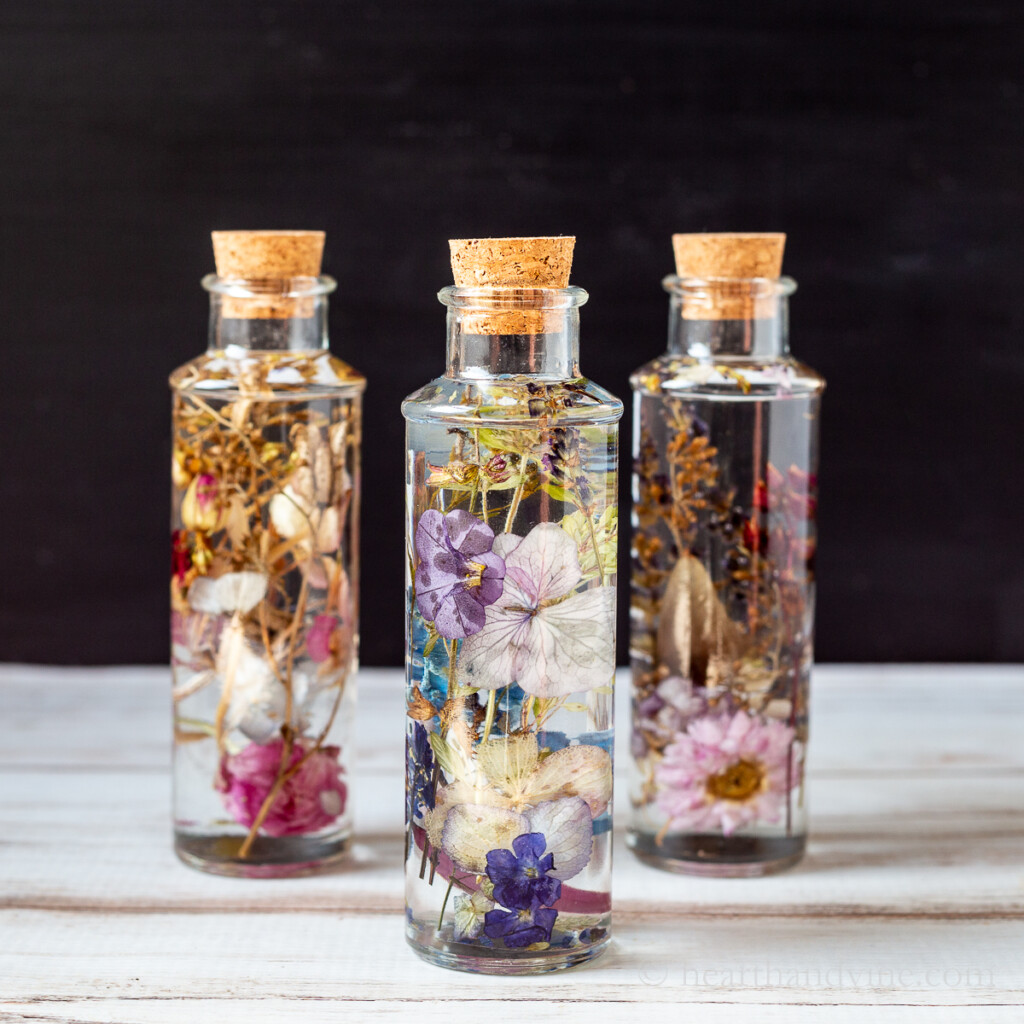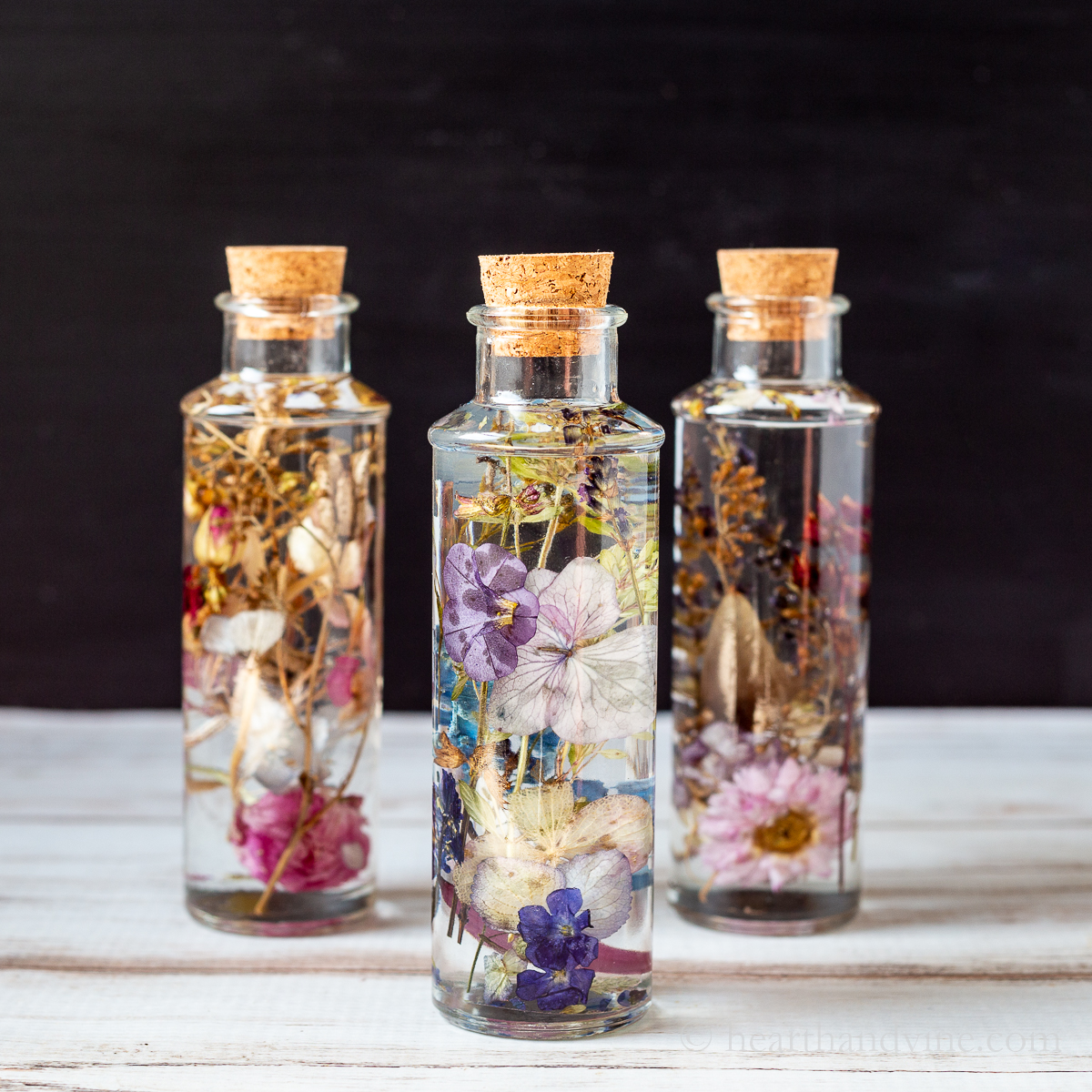 What are Japanese Herbarium Bottles?
Traditional herbariums are collected plant specimens pressed in books to aid in research.
However, as you can see in the image above Herbarium in Japan is the art of arranging dried flowers suspended in oil and displayed in clear glass bottles for beautiful home decor items.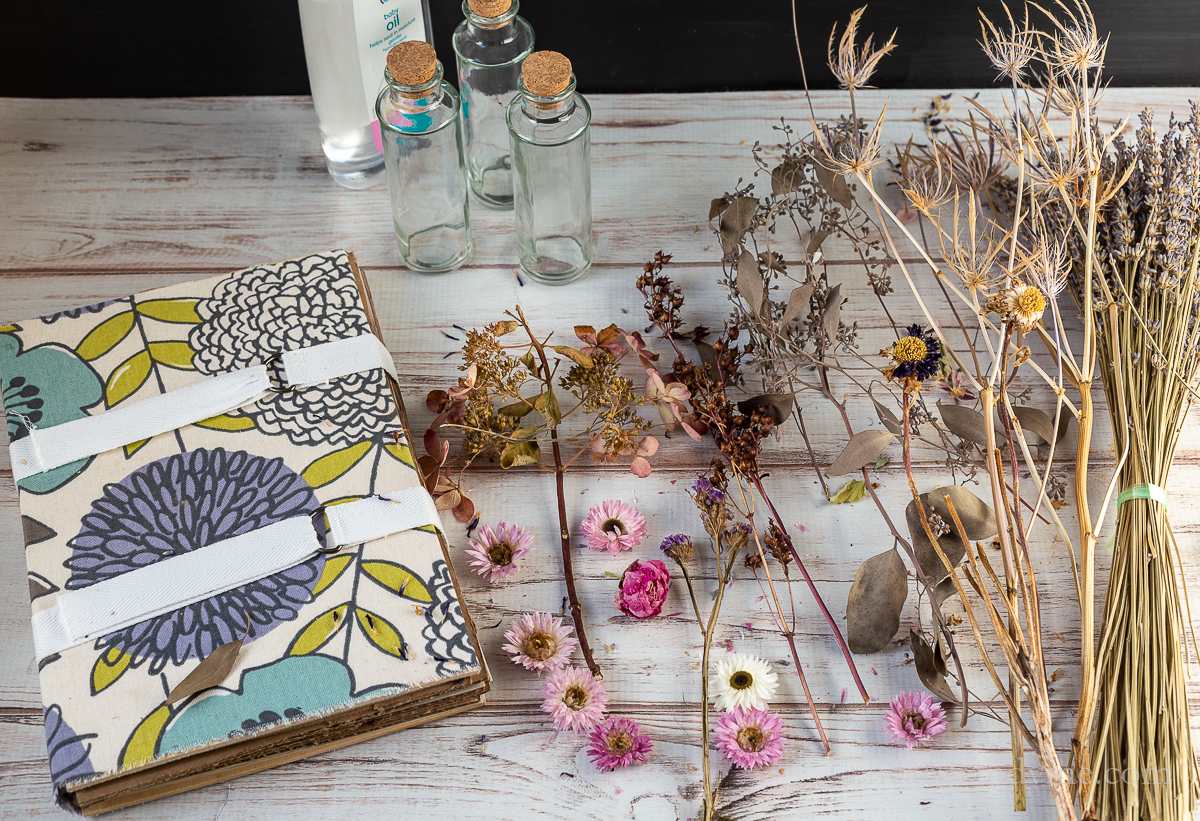 You can use both dried flowers, branches, and other plant material or pressed flowers. Whatever you feel would look good with your home decor.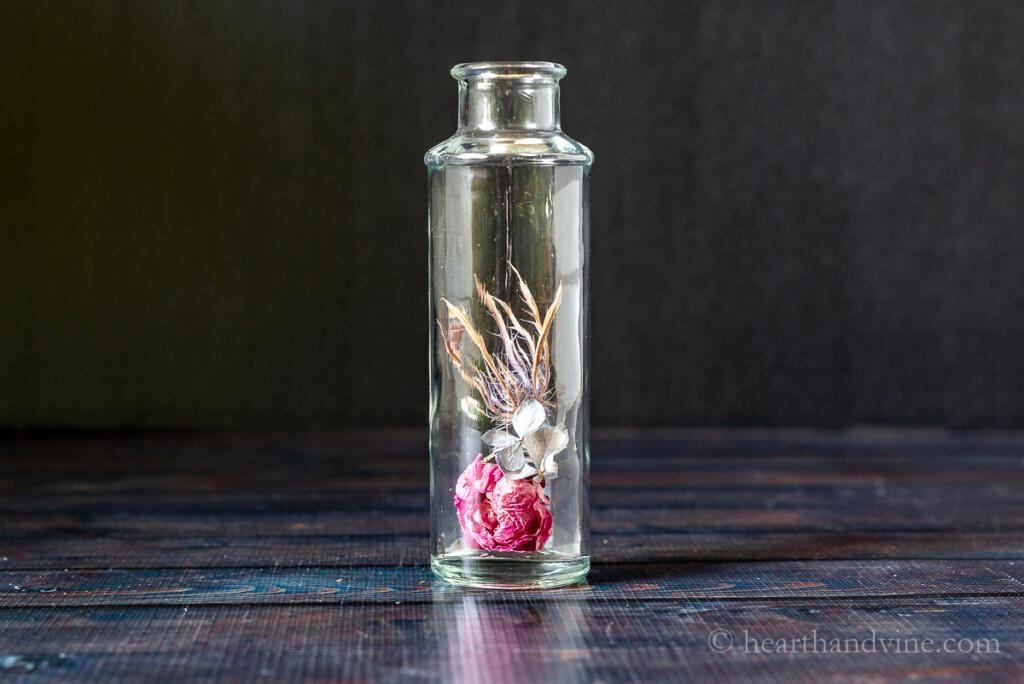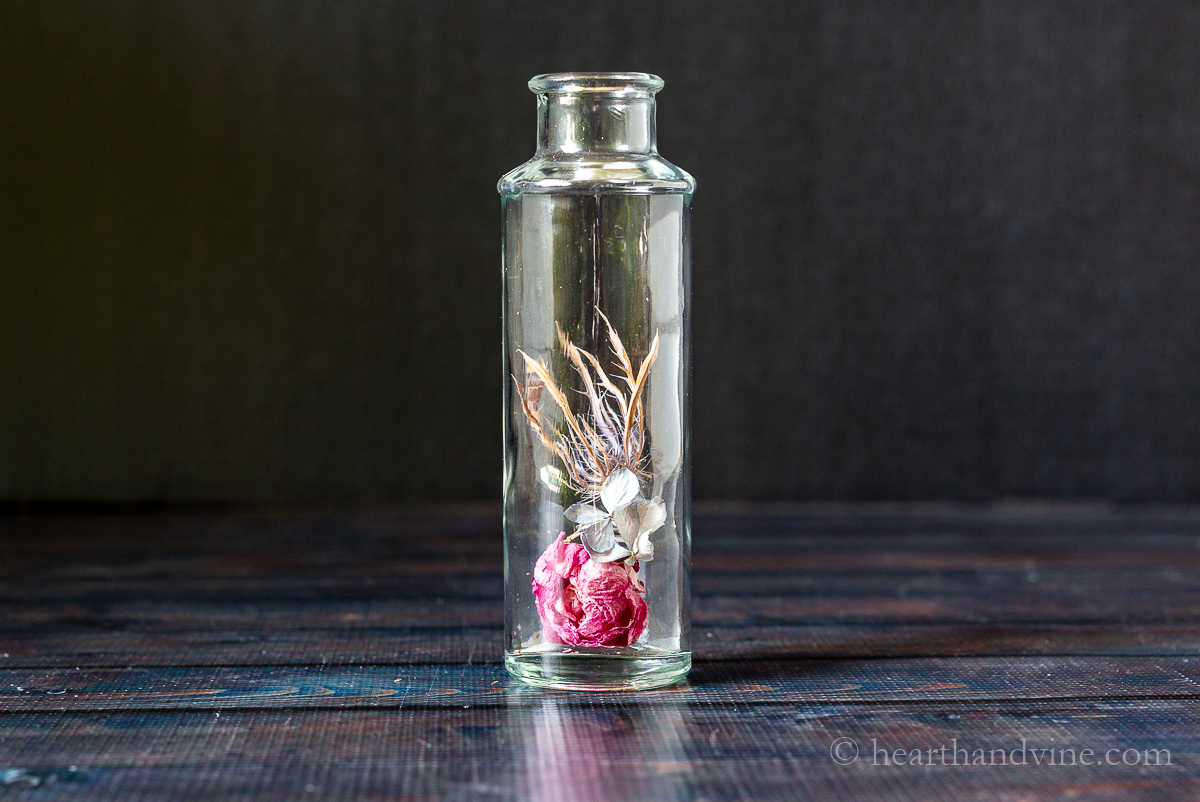 How to Create Herbarium - Dried Flowers in Oil
Start with a clear glass bottle in any shape with a lid or cork top. The clear glass helps to show off the plant's beauty.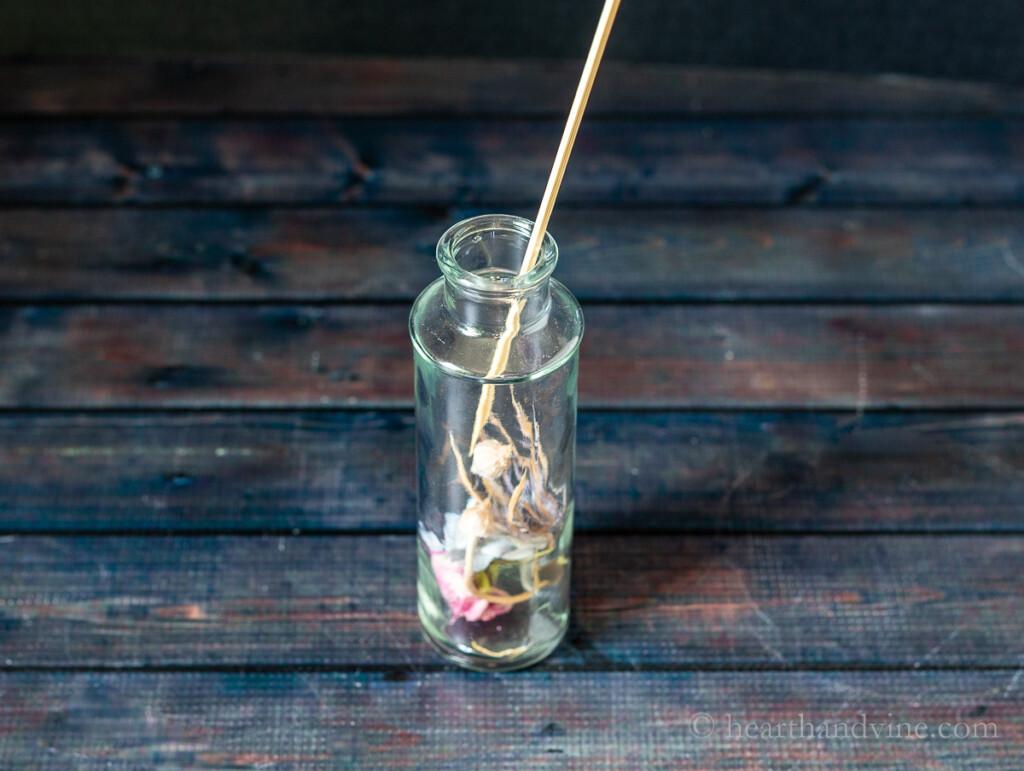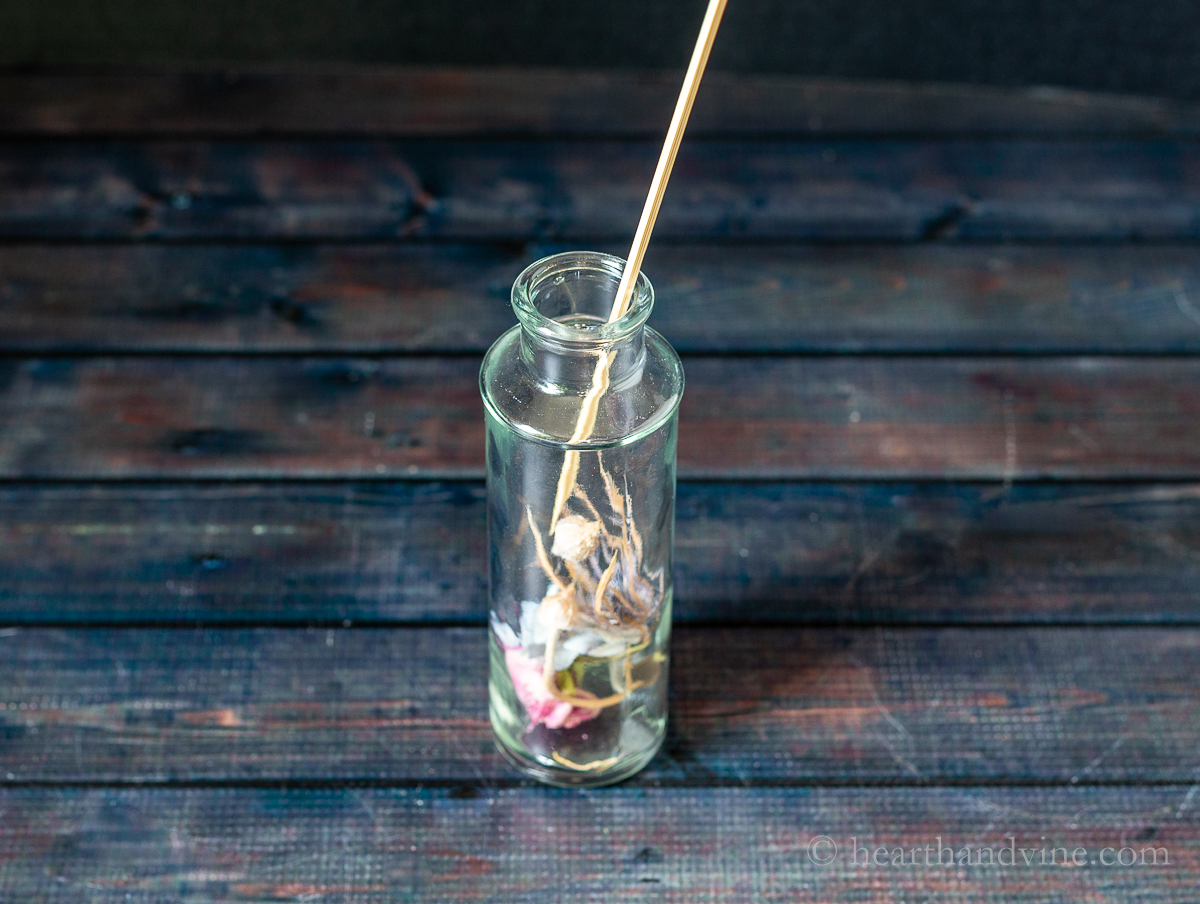 Use a wooden skewer to move the flowers around to where you want them.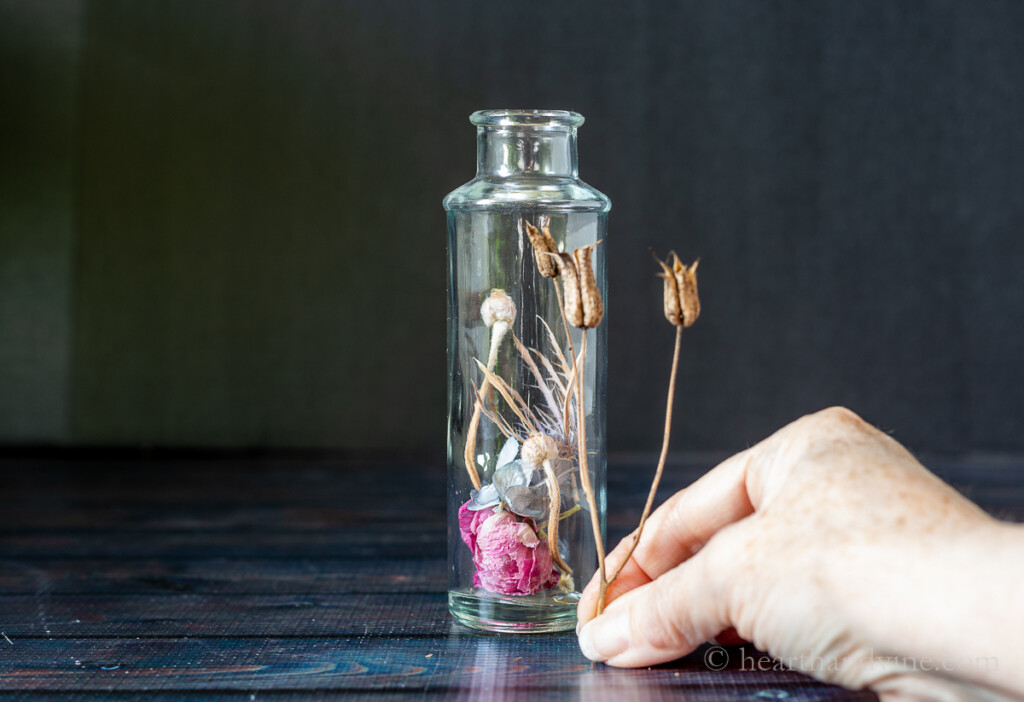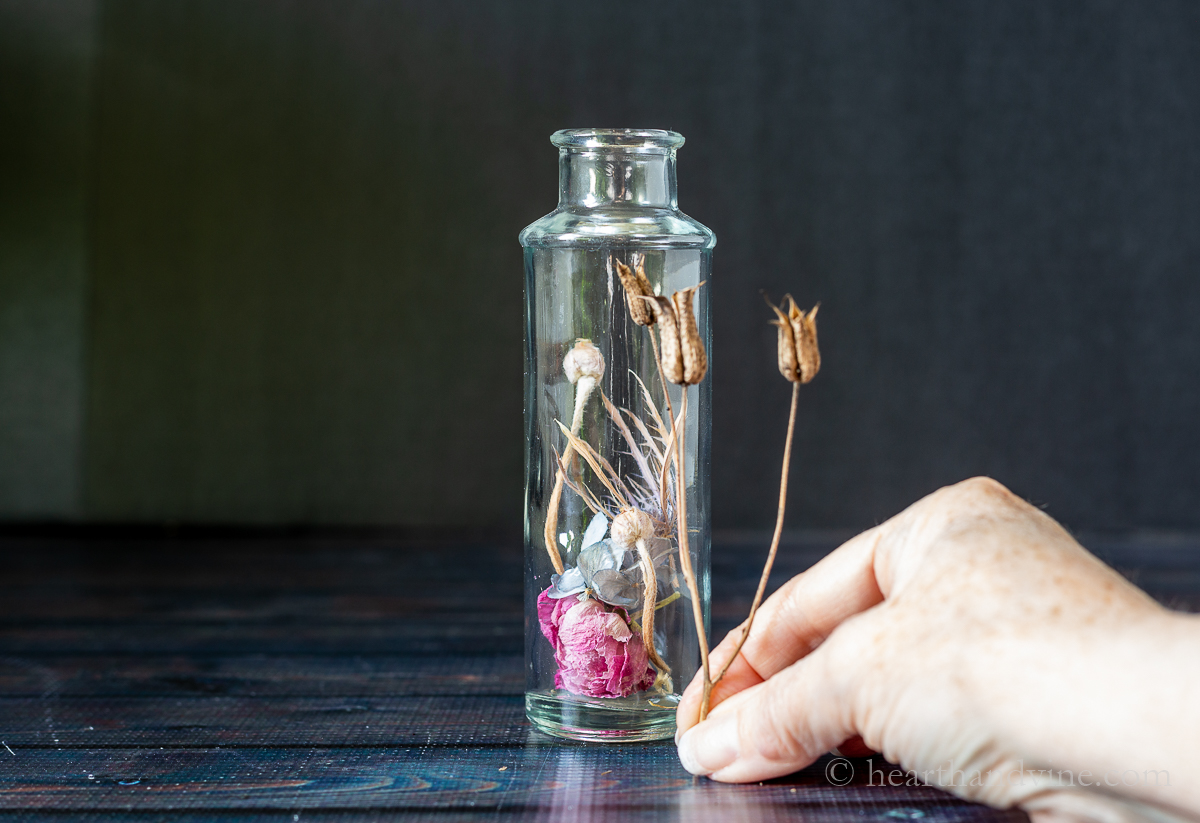 For sizing, simply hold up the plant to the bottle and trim accordingly. You can use pressed flowers for the herbarium but they are very fragile. Tweezers may come in handy with delicate pressed flowers.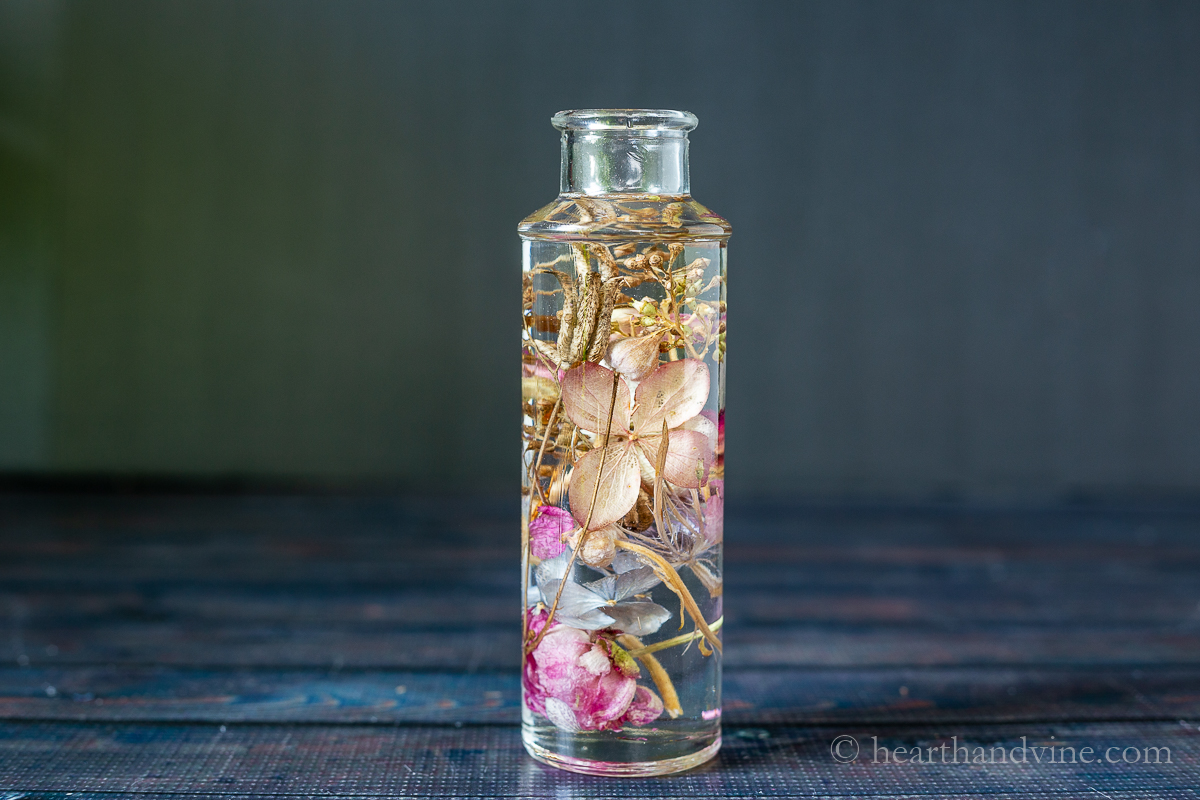 Next, fill the bottle with oil. I used baby oil but mineral oil works well too.
Frequently Asked Questions
What kind of oil should you use?
Baby oil, mineral oil, or paraffin oil.
How long will they last?
About a year. The flowers may fade some after spending time in the sunlight.
Do I need to seal the cork?
There is some chance that it could open if it falls over. You can seal the cork with candle wax or super glue.
Can you use artificial flowers?
Yes. Though the original concept is to preserve collected or special occasion dried flowers.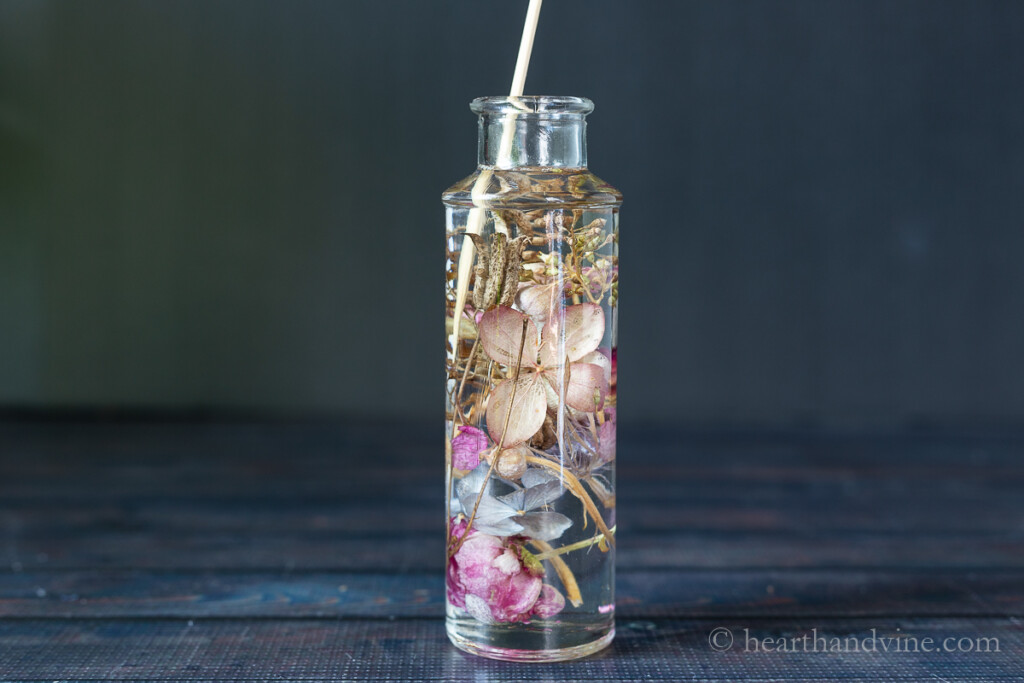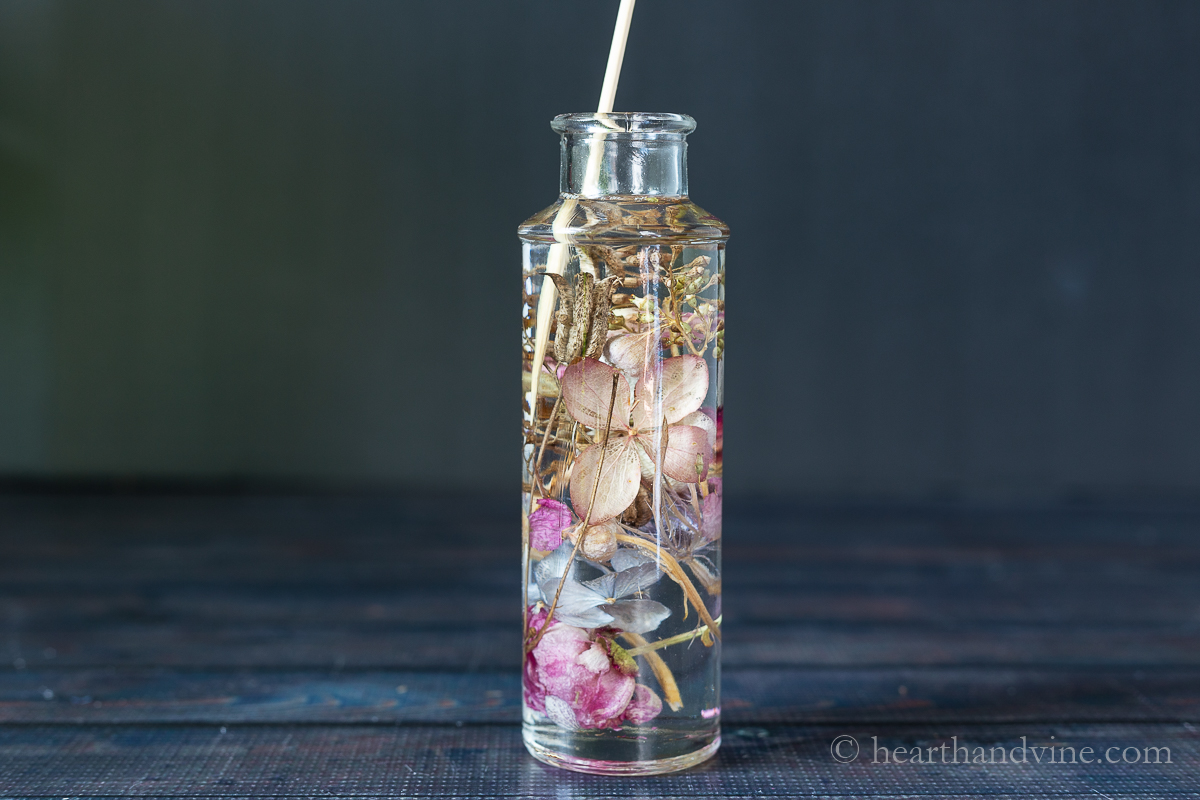 Before you finish take one last opportunity to use a skewer to nudge the plants into a pleasing display.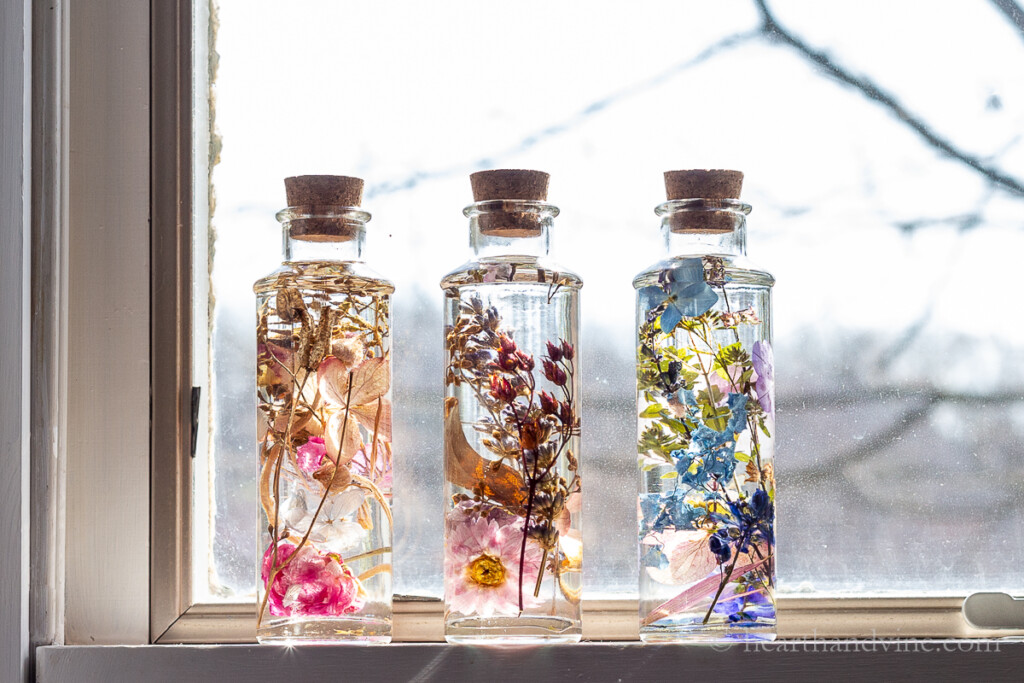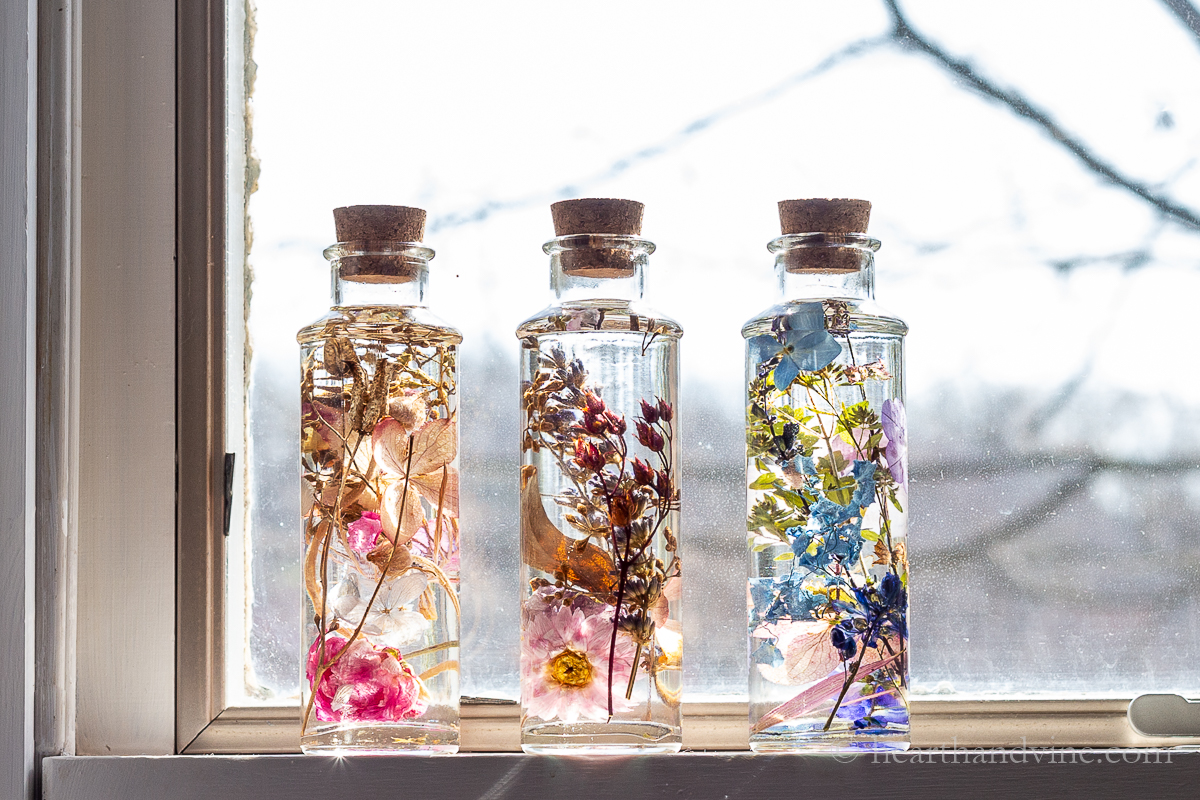 Now, you can set your beautiful herbarium bottles anywhere. But as you can see they look spectacular in a place such as a window where the light can shine through.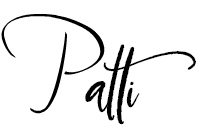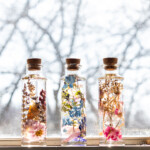 Print
How to Make Japanese Herbarium Bottles
These pretty dried flowers in oil are called Japanese Herbarium bottles. They are fun to create and make great handmade items for gifts.
Materials
Dried flowers

Glass bottles

Baby oil or mineral oil

candle for sealing the cork

optional
Instructions
Place your dried flowers into the glass bottle.

Use a wooden skewer to move them into place.

Add baby oil and fill the bottle.

Use the wooden skewer again to move the plant material around.

Cap or cork the bottle and set it in the window or anywhere you like in the home.

If using a cork you may want to melt some candle wax around the top to seal the cork to the bottle.
Notes
Pressed flowers work well for this project too. They are more delicate to work with and you might want to try using tweezers with them.