Enjoy this list of 12 dried flower crafts and ideas to extend the beauty of the flowers you are growing to create lovely gifts and home decor.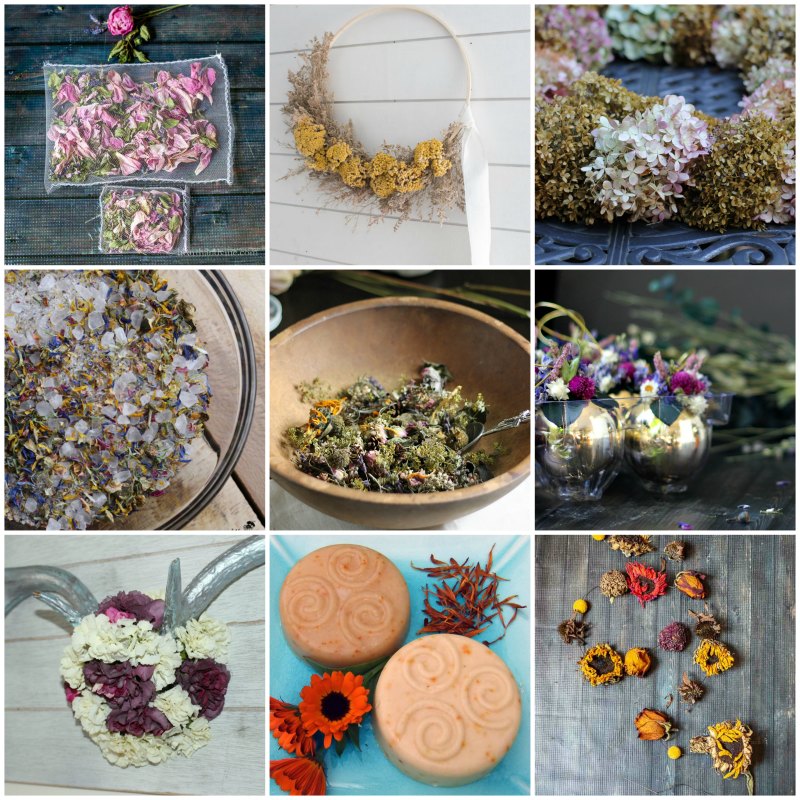 Creating gifts and home decor with flowers is a huge passion of mine. I've made many items on this blog with dried flowers. Their innate beauty goes a long way at making the project a winner by its own nature.
Today I've listed several of those projects and sprinkled in a few of my fellow talented blogger friends for even more dried flower craftiness.
12 Dried Flower Craft Ideas
Here's an inspiring group of a dozen dried flower projects you can use with flowers from the garden or store-bought flowers to create beautiful home decor and gifts.
Don't let your summer garden flowers go to waste. And, next time you receive some pretty flowers consider drying them for a project.
Or, if you are like me and just love creating with nature get them wherever you can. Mom's garden, a neighbor or friend.
If that doesn't pan out you can purchase some online or take a trip to the craft store.