Learn how to make a square dried hydrangea wreath in little time, and no money with these step by step tutorial instructions.
As I was taking down my Christmas decorations I started pitching all my green materials in the back "compost" area, which is really just a place where I dump all my clippings, old dirt etc. I couldn't decide what to do with all the hydrangea I used, and I just didn't want to store them so I decided to make a hydrangea wreath to hang above our mantel.
The area above my mantel is somewhat short and rectangular so I wanted to make a wreath that was square to fit the space. However, I did not have a square to spare, (Seinfeld joke) so I made a frame using wire hangers.
This post contains some affiliate links (that means if you make a purchase after clicking a link, there's no additional cost to you, but I will earn a very small commission.) Click here to read my full disclosure policy.
Square Dried Hydrangea Wreath
Supplies:
Take the wire hangers and twist them open.
Use two hangers to make a square.
Then make another one slightly smaller than the first and wire them together. You make want to ask someone to help you hold the frame as you start to wire it together or you could tape it down with some masking tape. When you are finished it will still be a little flimsy but sturdy enough to handle the flowers.
Dried Hydrangea Wreath Secret Tip:
While you are working on the frame, dunk the flowers into a bucket of water.
It is unbelievable how pliable and nice the flowers are to work with if you soak them first. Even though they were completely dried for months they are able to soak up some water for a short while. Maybe that's why they are called, "hydra."
Use a paddle of floral wire to attached the flowers to the wreath, overlapping the stems as you go.
It's kind of messy and you'll need to let it hang somewhere to dry.
In the end, the result is great.
If needed feel free to trim the blossoms or stick a few extra in to balance your work.
If you want to learn more about how to dry fresh hydrangea flowers click here.
Total time to make ~ approximately 1 hour.
Cost = $0.00.
How's that for thriftiness?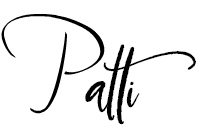 ---
P.S. Looking for more hydrangea inspiration? Here are 12 more ideas on how to decorate with hydrangeas. And, if you grow your own here's a great method about how to dry hydrangeas for crafting.