Learn the secret for drying hydrangeas that will last for a long time. They will look great in wreaths, and vignettes all over your home.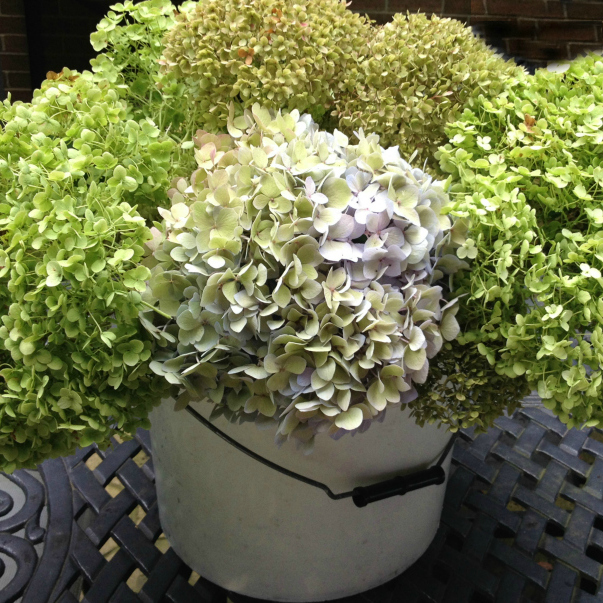 Are you growing hydrangeas? If so, you will definitely love drying hydrangeas to save in a vase, use in a wreath, or any home decor craft projects. The process is really very easy. I think most people would agree that hydrangea blossoms are almost as beautiful dried as they are fresh.
They keep quite a long time once dried, as an everlasting bouquet, in wreaths and many other decorative projects.
How to Dry Hydrangeas
Cut Them At the Right Time of Year
Timing. That's the key. If you cut hydrangeas too early in the season there is a good chance that they will wither quickly. The best time is typically at the end of the growing season around late summer or early fall. I've noticed them drying as early as August or as late as October.
These flowers (above) are all getting ready to be cut for drying. They start to get a washed-out antique look. Some even feel dry to the touch.
The Drying Process
The easiest way to dry hydrangea flowers is to cut some with a good bit of stem, strip off all the leaves and place them in a bucket or vase with only 2-3 inches of water. After about a week, the water will evaporate and the flowers will dry in place. Pretty simple, huh?
Sure you can try hanging them upside down as you might with drying lavender flowers. You could also use silica gel but you'd need a lot to cover the flower petals. Overall, this water method is so easy and has worked well for me on all types of hydrangea shrubs and colors.
This process works well with mophead hydrangeas and other varieties such as H. arborescens and H. paniculata. You could also dry them with silica gel but since they are so large I feel it's a lot harder and why spend the money when you can air dry them for free.
Decorating with Dried Hydrangeas
I have dried hydrangeas all over the place in my home. I've used them in flower arrangements and centerpieces during the holidays, in wreaths, and some in vases.
After a while, they can get a little fragile and dusty. Some say a good aerosol hairspray can help protect them and deter dust. However, did you know that you can dunk them in water to make dried hydrangea blooms more pliable for use in a project? See my post on creating a square hydrangea wreath (above) where I used older dried hydrangea flowers.
While they seem fragile they actually last a long time. Drying hydrangea flowers is a great idea if you are growing them outside already. Why not give it a try?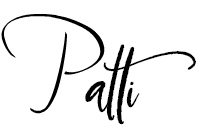 More Fun with Dried Hydrangeas: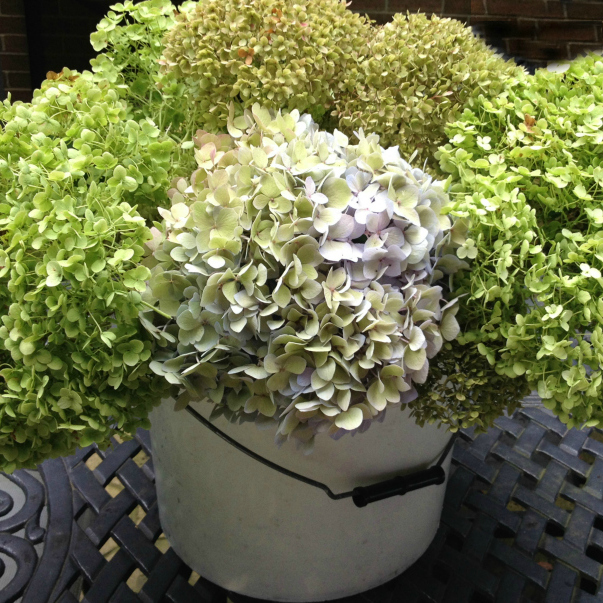 Print
How to Dry Hydrangea Flowers
Learn this super easy method of drying hydrangea flowers for a beautiful centerpiece or any home decor project.
Equipment
Scissors or Pruning Shears
Materials
Fresh hydrangea flowers just cut from the shrub in late summer

Bucket or vase
Instructions
Cut several hydrangea blooms with long stems directly from the shrub.

Remove most of the leaves.

Set the stems in a bucket or vase with 3-4 inches of water.

Allow the bucket or vase to set until all water has evaporated. At that point, the blooms should be dried.
Notes
You need to cut the blooms late in the summer or early fall when they are already starting to feel slightly dry or papery.