Drying hydrangeas is an easy technique to master, and a great way to preserve the beautiful blooms for use in your home decor.
Drying Hydrangeas – Ever Lasting Decor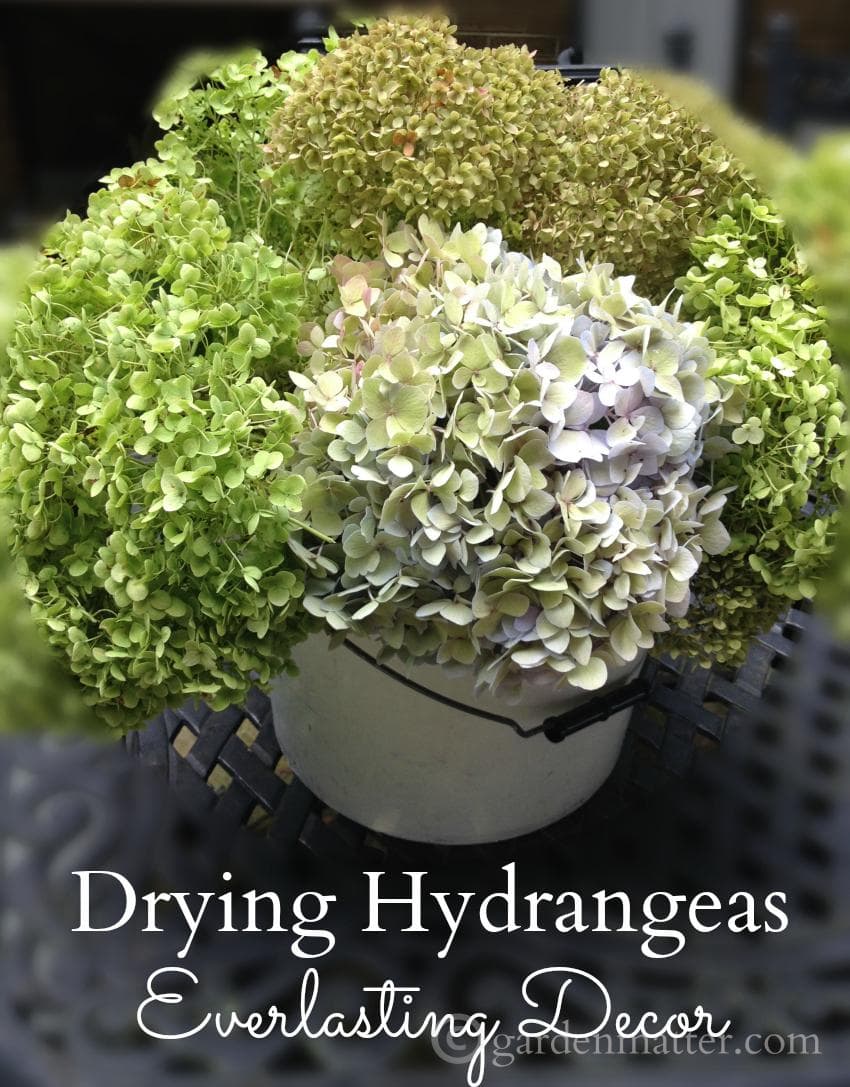 Are you growing hydrangeas? If so, you will definitely love drying hydrangeas to save in a vase, or use in a wreath. The process is really very easy. Timing is the issue in this simple craft. Along with time comes patience, and I can relate with having a problem when it comes to patience.
I think most people would agree that hydrangeas are almost as beautiful dried as they are fresh.
They keep quite a long time once dried, as an everlasting bouquet, in wreaths and many other decorative projects.
Here's the key:
You need to wait to cut them late in the season, when they are starting to dry on the shrub.

These flowers are all getting ready to be cut for drying. They start to get a washed out antique look. Some even feel dry to the touch.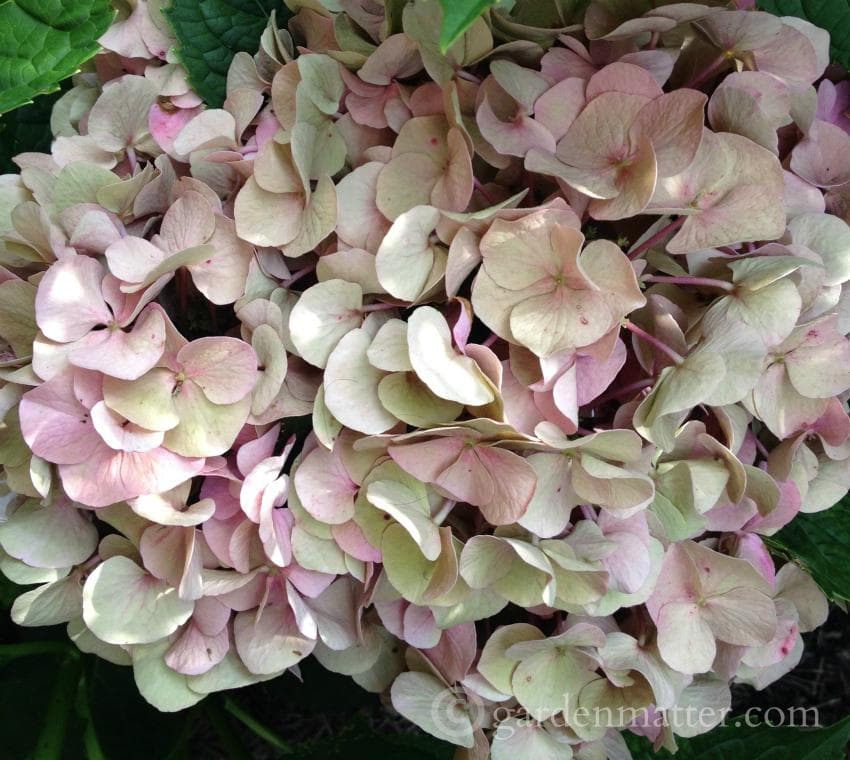 All you need to do is take off all the leaves, and place them in a bucket or vase with a little bit of water (one or two inches). After about a week or two the water will evaporate and the flowers will dry in place. Pretty cool, huh?
This process works well with mophead hydrangeas and other varieties such as H. arborscense and H. paniculata. I have dried hydrangeas all over the place. I've used them in centerpieces at the holidays, in wreaths, and some just in vases around the house.
While they seem fragile they actually last a long time. Drying hydrangeas is a great idea if you are growing them outside already. What not give it a try?
More Fun with Drying Hydrangeas: