Learn how to harvest lavender, when the best time is and how to dry it for all your favorite crafting and cooking ideas.
Lavender plants are one of my favorite herbs in the garden. It's pretty easy to grow in my USDA zone 6a garden and is said to be hardy in climates from zones 4 - 10. A woody shrub with beautiful scented flowers and leaves that blooms for long periods year after year. It grows best in direct sunlight with good drainage. And, lavender is loved by butterflies, bees, and other pollinators but the deer and other rodents leave it alone.
However, the thing I love about lavender is that it can be used in so many ways. From tinctures to salves, dried lavender flowers can also be used in the kitchen to add scent to sugar for baked goods, and can be pressed for candles and other beautiful crafts.
Lavender Varieties
There are many different types of lavender. The one I love growing the most is Lavandula angustifolia 'Hidcote'. This is an English lavender with a beautiful scent and pretty dark purple flower buds. The variety 'Munstead' is also a good English variety to grow and harvest. French lavender is beautiful but harder to grow in my climate. I keep some in my dining room but it doesn't produce tons of flowers like the English lavender plants in the garden.
When to Harvest Lavender
The best time to harvest lavender is in the spring or early summer when the flower buds are still tight as shown in the image above.
Don't wait to harvest lavender when the buds burst open in blooms like those shown above.
Harvest stems in the early morning after the dew has dried. Cut the stem close to the bottom but not into the thicker woody part of the plant.
How to Dry Lavender
Bundle 12 - 15 stems of relatively equal length and use a rubber band at the bottom to secure them together. A rubber band works best because as the plant material dries it will slightly shrink. If you use string or twine the stems may slip through, but the rubber band will adjust to hold the stems together.
Hang your bundles in a cool dark place that has good airflow. I tie them onto a shelving unit in our basement.
Depending on the humidity and heat of your house the bundle should take about 10 days to 2 weeks to dry. You will know they are dry when the stems are crispy and easy to break.
Then you can go to town creating candles, sachets, or any number of lavender crafts. You can also strip off the lavender buds and place them into an airtight container. You can keep this in your pantry to create a simple syrup, lavender cookies, or other yummy lavender treats.
So if you are growing lavender or know someone who does try harvesting and drying some. It's really easy and you'll be glad you did.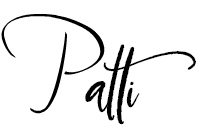 Print
How to Harvest and Dry Lavender
Learn how and when to harvest lavender for use in cooking and crafts.
Materials
Rubber band

String or twine
Instructions
Cut stems of lavender early in the morning after the dew has dried off.

Be sure to cut the flowers that have closed buds only.

Reach down and cut the stems an inch or two from the base.

Lightly rinse and dry the flowers.

Wrap a rubber band around the bottom until tight.

Tie a piece of string on the bottom and hang the bunch somewhere upside down in a cool, dark space with good airflow.

Remove and keep for crafting or gently remove the buds and place them in an airtight container to use for cooking.
Notes
The drying time will vary depending on temperature and more importantly humidity. You will know when the lavender is dry when the stems are crisp, dry, and easy to break.