Learn more than 20 lavender uses for your home, including recipes from the kitchen, crafts for the home, and several pampering bath and body DIYs.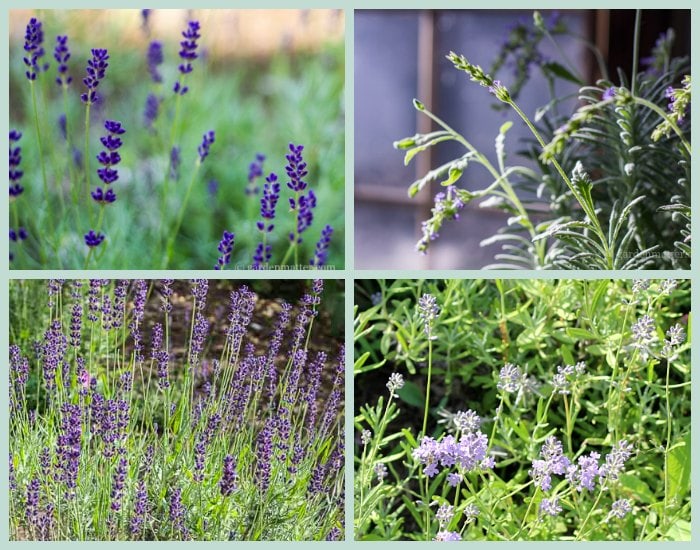 Lavender is possibly the most versatile and useful herb on the planet. The scent of this easy to grow herb is known to have a calming effect on the mind, which makes it perfect for scenting everything from candles to lip balm. In addition, lavender is said to have antiseptic and anti-inflammatory properties.
Lavender For The Home
Lavender flowers are beautiful. Here's a list of ideas for uses to decorate and help around the house.
Lavender Scented Padded Hangers - Hearth and Vine
Lavender Pressed Flower Candles - Hearth and Vine
Scented Firestarters - Hearth and Vine
Lavender Dryer Bags - Garden Therapy
Lavender Topiary Tutorial - Flower Patch Farmhouse
Printable Vintage Lavender Sachets - Shabby Art Boutique
Lavender Toilet FIzzies - A Cultivated Nest
Lavender in the Kitchen
Maybe you never heard of using lavender in your cooking. Well, here are several great recipes for this unique and acquired floral taste.
Cooking with Lavender - Sugar, Syrup, Cookies - Hearth and Vine
Lemon Balm and Lavender Iced Tea - Angie the Freckled Rose
Iced Lavender Latte - Farmhouse on Boone
Limoncello Lavender Frosted Cocktail - This Worthy Life
Lemon & Lavender Quick Bread - Nellie Bellie
Strawberry Lavender Pancakes - The 36th Avenue
Honey Lavender Ice Cream - Lady Behind The Curtain
Lavender Bath and Body DIYs
Making your own homemade bath and body projects is so rewarding, and perfect for gift giving. Using lavender not only helps to give your products wonderful fragrance, you'll have the added medical properties too.
Lavender & Rosemary Bath Salts - Town and Country Living
Rose Lavender Bath Bombs - Lovely Greens
Lavender Floral Water - Hearth and Vine
Aloe & Lavender Face Scrub - Creative Green Living
Lavender Lotion Bars - Pink When
Lavender Sugar Scrub - Lemons Lavender and Laundry
Lavender Lip Balm - The Happier Homemaker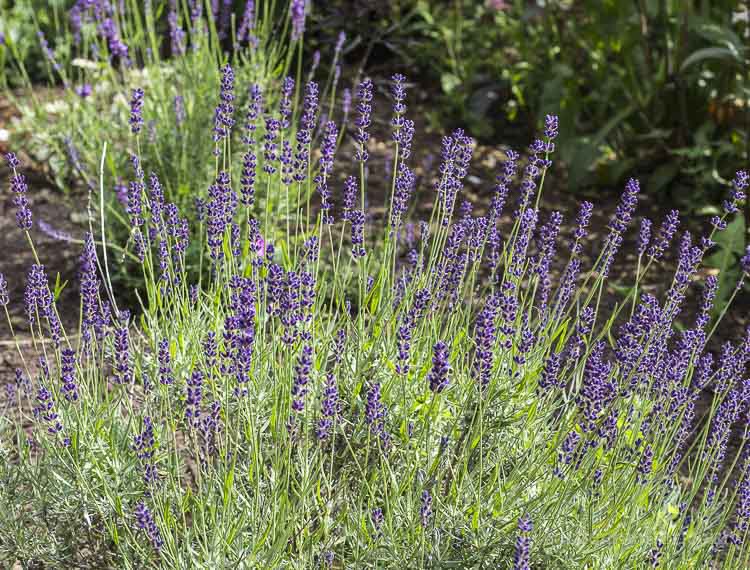 This wonderful perennial plant comes in a number of varieties. My favorite is English Lavender aka Lavandula angustifolia 'Hidcote.' It grows well in my zone 6 garden. Another good one is Lavandula angustifolia 'Munstead,' but the flowers are not nearly as dark as Hidcote.
I've heard that it's a little harder to grow in very warm climates, but in that case you could try growing French lavender, or Lavandula dentata, which grows well in zones 8 - 11. I keep my French lavender in a pot and bring it inside during the winter months.
Even if you don't have the opportunity to grow your own lavender you can easily make many any of the projects listed above with purchased dried lavender and lavender essential oil. It will still smell as sweet.
More than 20 Lavender Uses