By using plants from your garden or some bought from the store, you can easily create a beautiful dried flower garland to decorate your home.
Creating a new garland for our family room mantel is something I enjoy doing, especially in the fall and during the holidays. We spend more time in this room than any other room in the house and it's also the place where we hang out with guests, so it's nice to have it looking good.
To make this dried flower garland I used coneflowers and zinnias from the garden. Then I picked up some roses, gerbera daisies and sunflowers from the store.
Keep in mind that it takes at least 2 weeks of drying time for flowers to be ready for this project.
Some of the flowers were dried on the hanging drying rack I made recently, and some were laid out on an old screen.
This post contains some affiliate links (that means if you make a purchase after clicking a link, there's no additional cost to you, but I will earn a very small commission. ) Click here to read my full disclosure policy.
The gerbera daisies dried pretty well, but they are too fragile for on this garland so I'll have to save them for a future project.
Other choices for a dried flower garland:
Strawflowers
Dahlias
Peonies
Sea Holly
Yarrow
Celosia
Globe Thistle
Seed Pods such as Poppies or Nigella
This brown waxed thread
is what I used to create the garland. It's strong enough to hold all of the flowers. Also, the wax makes it easy to move the flowers to exactly where you want them, and they stay put.
Use a medium size sewing needle to sew each flower onto the waxed thread through the base of the flower head.

Since we have a long mantel, I actually made two garlands, because it was easier to work with the delicate flowers that way.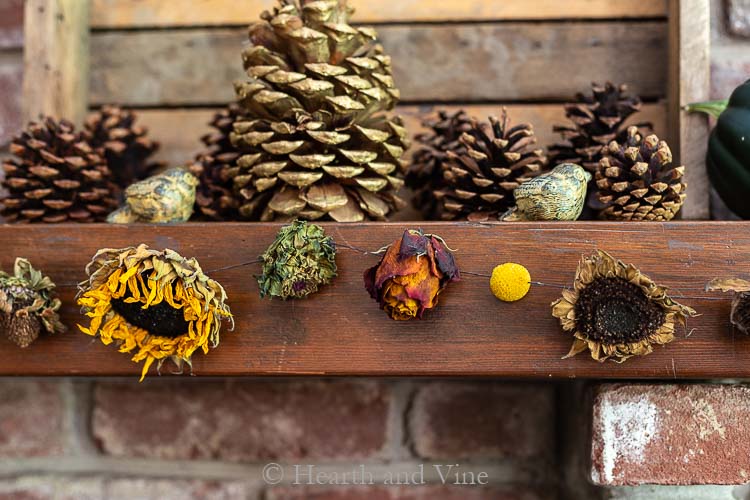 The waxed thread is wrapped around nails which can easily be hidden by the flowers. See the little green zinnia above. There is a nail behind it.
All you have to do is slide the zinnia to the left. Then wrap the thread around the nail. Then slide the flower back in place. You don't need to make any knots. Just wrap the thread around the nails several times and the wax will stick together, securing it in place.
You could use very small command hooks if you don't want nails in your mantel. They will be a little harder to hide, but if you plan it out, you can make sure that larger flower heads are near the hooks.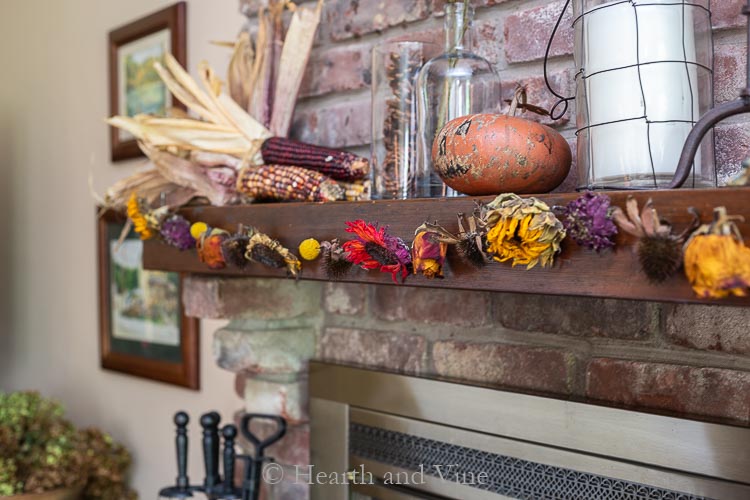 The sunflowers look so pretty on this garland. I really like the texture of the coneflowers, even though their pretty petals don't stay on.
A little over 3 dozen flowers were used to create this rustic fall dried flower garland. I could have used even more and made this garland even fuller.
Dried Flower Garland
I think it looks great with the fabric owl family keeping watch from their perch.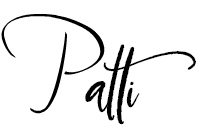 ---
P.S. If you like dried flower crafts then you may enjoy this Framed Dried Flower project or these Dried Flower Ornaments. You can find them and much more on my DIY Projects Page.
Click Here to Save to Pinterest!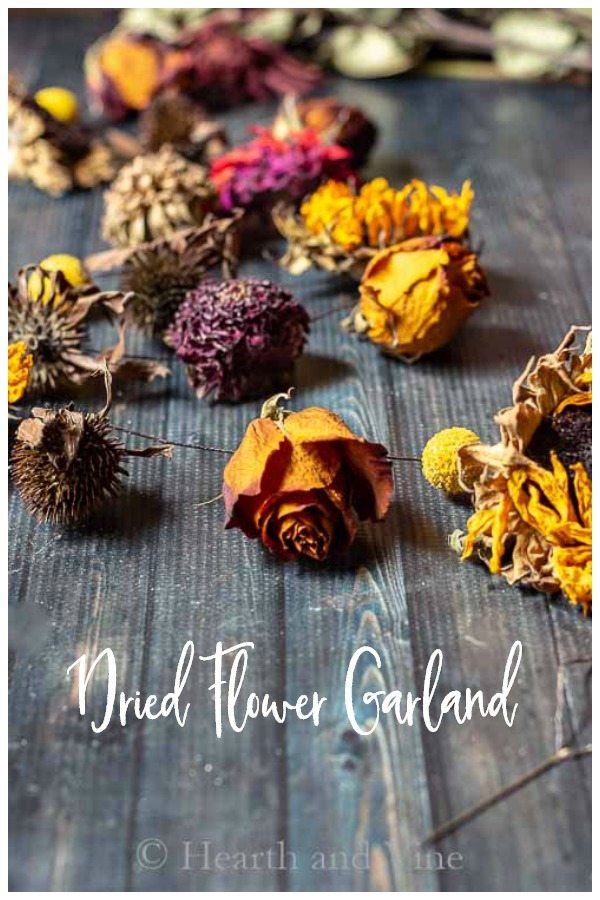 Print
Make a Dried Flower Garland to Beautify Your Home
Gather flowers to dry and create a stunning garland that will add instant beauty to your home.
Yield:
1
Dried Flower Garland
Materials
Dried Flowers of Your Choice

Brown Waxed Thread

Small Nails
Instructions
Use a medium-size sewing needle to sew each flower onto the waxed thread through the base of the flower head.

Secure small nails, or command hooks across the mantel, or wherever you are hanging garland.

Wrap the thread around the nails several times and the wax will secure it in place.

Continue to wrap the thread with the flowers around each nail until the area is covered with the garland.