Learn about an herbarium journal, its history and why they are used today. Make your own by collecting and recording your own plants.
Traditionally an herbarium was a book of collected raw plant material that had been pressed or preserved to aid in the research of using plants for medicinal purposes. Usually, all parts of the plant were represented including the roots, stems, leaves, and fruits. The collector would then annotate the page with identification remarks and findings.
Today an herbarium has evolved to a place where such documentation resides. More of a library or museum with huge data banks of material for education and research. One of the largest Herbaria is the Kew Herbarium located in England with more than 6 million specimens. Here in the US, we have several; the two largest are the New York Botanical Herbarium and in DC the US National Herbarium, each housing around three million specimens.
I have always loved beautiful botanical illustrations that show the parts of a particular plant, so I was really interested in learning more about an herbarium.
While researching the topic I came across several references to Emily Dickinson, the famous poet. Apparently, Emily at the age of 14 started creating her own herbarium. Currently, you can find a complete color digital facsimile at Harvard University's Houghton Library. I also came across a digital Herbarium at the University of Wisconsin Extension. This digital herbarium has images of real northern Wisconsin plants along with their identifying characteristics.
From there it didn't take long to realize that there are many catalogs of herbaria which you can view online. The big ones are Kew Herbarium Catalogue and The C.V. Starr Virtual Herbarium from the New York Botanical Garden.
Make Your Own Modern Herbarium Journal
Collect some specimens of flowers including the roots, stems, and flowers.
Press between phone book pages or newspaper until dry.
Mount them in a notebook. I think a sketch pad or watercolor book would work well.
Make a label or hand-write the scientific name and common name, the date collected and any other notes about your collection.
I have a few flowers I pressed for other projects from last year so I have already started with Alchemilla mollis, or Lady's Mantle.
Here's some of my favorite beebalm. This variety is Monarda 'Blue Stocking' and grows well in the garden.
Another page has some pressed blooms from my lacecap hydrangea and one pretty dark purple calibrachoa or million bells.
It would be fun to fill this book up with all of my plants. It would be wonderful for keeping a record of them, but I don't know if I will ever get to them all.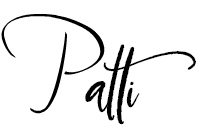 ---
P.S. You may also like some of my articles on keeping a gardening journal or this quick and easy Handmade Flower Press. You can find them and much more fun and easy project on my DIY/Projects page.
Click Here to Save to Pinterest!