Enjoy this free flower garden planner that you can print out and use for keeping track of your seeds, plants, and gardening tasks this season.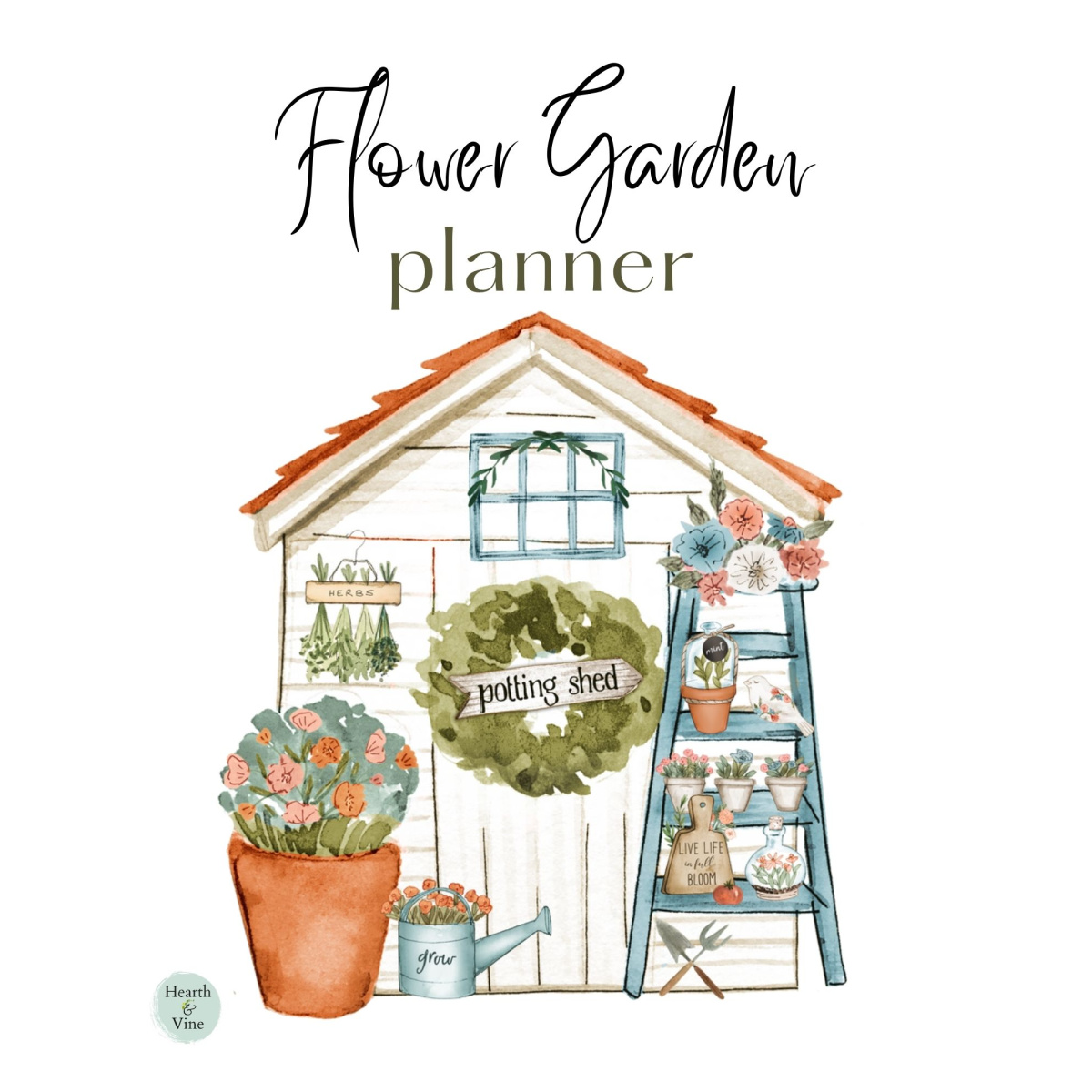 It seems like at the end of winter or early spring my intention to track and organize my gardening efforts is at its highest point.
So I tried to put together some worksheets for keeping track of my plant lists, wish lists, and general notes.
I also made it pretty to further motivate me to use them.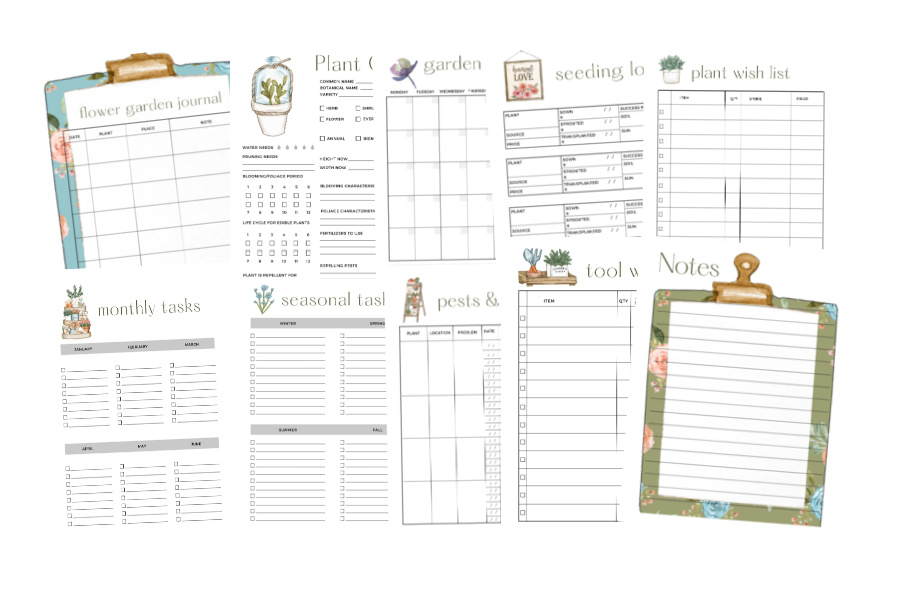 What's in the Flower Garden Planner
This planner comes with 11 pages. Feel free to print out as many as you need. For example, may want a plant page for each plant you purchase, or maybe you want several garden journal pages or notes pages.
Flower Garden Journal
Plant Information Card
Seedling Log
Garden Calendar
Monthly Tasks (split into 2 pages)
Seasonal Tasks
Pests and Diseases
Tool Wish List
Plant Wish List
Notes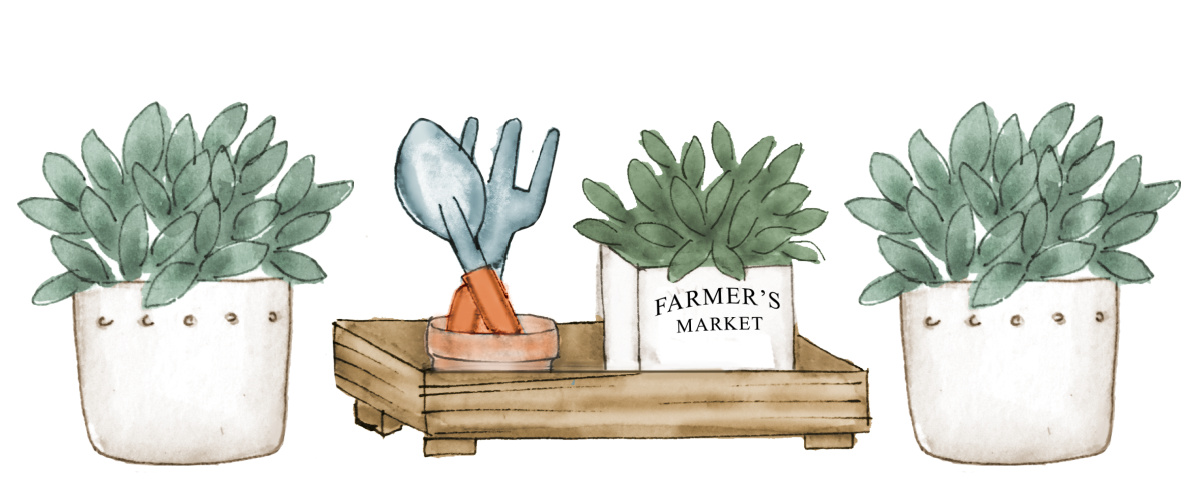 Maybe you like the look of this planner and that's okay. It's free for your personal use to print out and use as you like.
Also, I know I always say this but wouldn't it make a nice gift? You could print out the planner with extra pages for plants and notes and take them to an office supply store. They can then create a nice spiral book for a few bucks to create an extra special gift.