Learn how to make a seashell & sea glass wind chimes with simple materials in an afternoon. This wind chime was inspired by the movie, "The Choice."
Seashell & Sea Glass Wind Chimes
Have you read any Nicholas Sparks books? Or, have you seen any of his movies? Surely you have at least heard of "The Notebook." Well, I like them very much and in a world of negativity and sadness, there's nothing like a Nicholas Sparks story to lift the spirit.
You see these stories always have a happy ending. I like that, and while I was watching "The Choice" recently on TV, I was inspired to make a seashell & sea glass wind chime. Just in case you ever want to watch it, I won't spoil the significance of the wind chime.
Materials for Making Wind Chimes
Clear Fishing Line
Seashells (with holes drilled through the top)
Sea glass pieces
Small empty can with the lid removed
Chain for hanging (you could use wire or twine)
Beads (optional)
Paint to cover the can (optional)
I knew that I had some pretty sea glass leftover from my Sea Glass Garden Ornament project from last year. I also had leftover chains from the Hanging Fruit Basket Challenge. We always have some fishing line, and I used an empty clam can to hang the strands of shells and glass.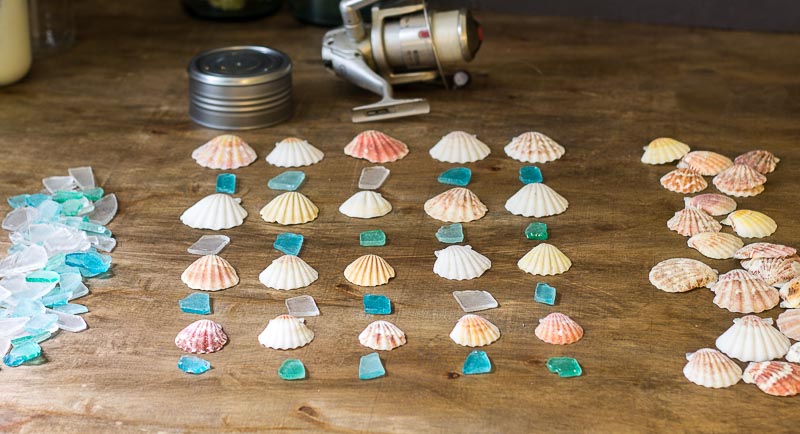 Step 1
Layout your shells and sea glass in a pattern. This is where your creativity can shine. Make them as long or short as you wish. My one consideration is, that there are enough strands close together so that they hit each other in order to make the chime sound.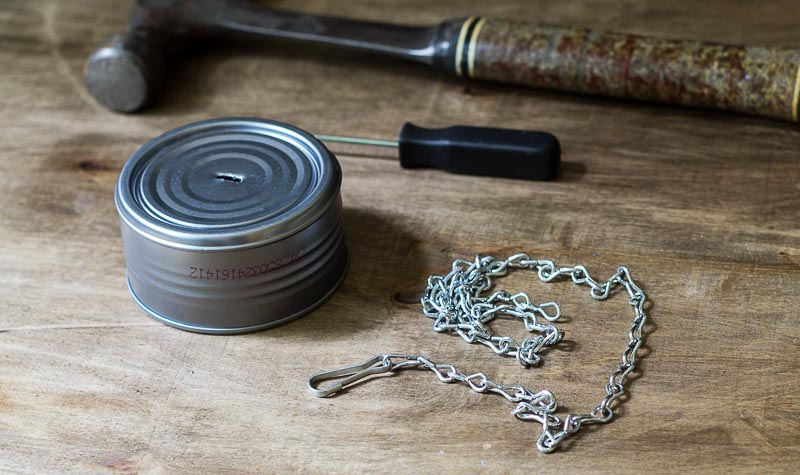 Step 2
Puncture a hole just large enough to fit the chain through, using a screwdriver and hammer.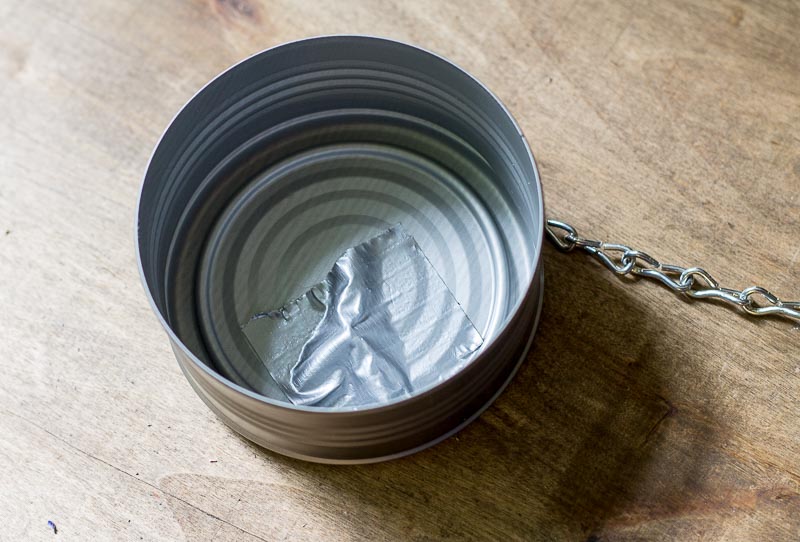 Step 3
Use a little tape to secure the chain. I used duct tape but any tape should work.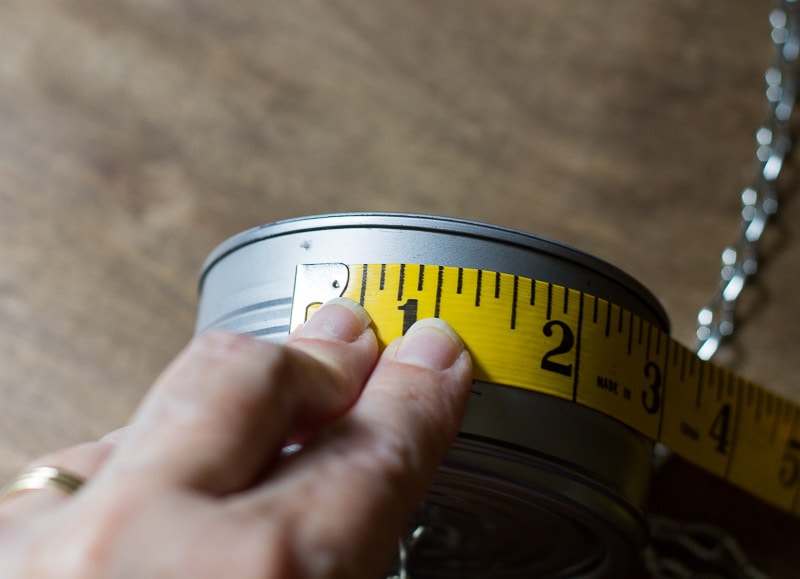 Step 4
Measure the can, and divide the circumference by the number of strands you want to make. I choose to make 5 strands, and my can was 10.5 inches, so 10.5 /5 equal 2.1 inches. Place a dot just past 2 inches all around. Then you make a hole at each dot. I tried a nail and hammer but that was difficult. Believe it or not, a paper hole punch worked. It really doesn't matter how you make the holes though. You could even drill them.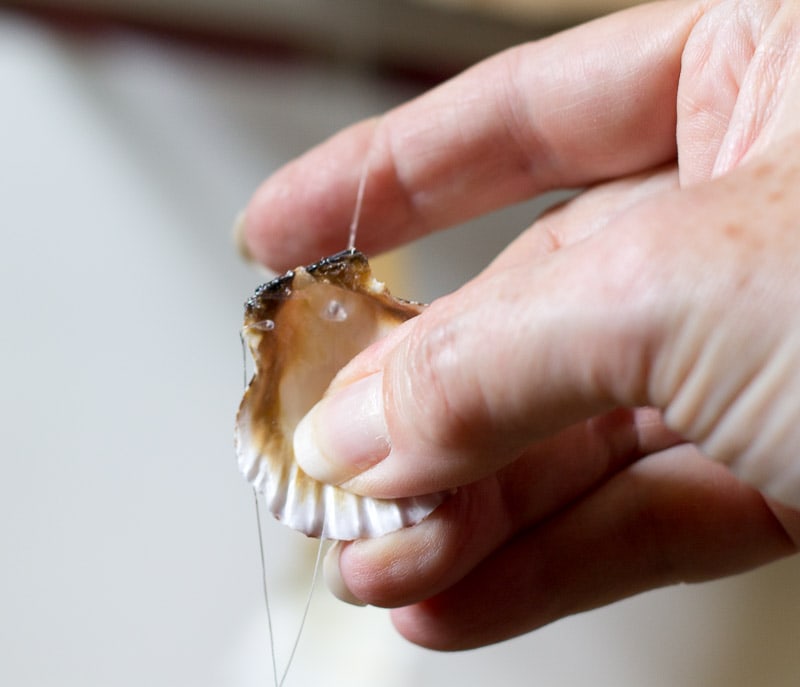 Step 5
Cut a piece of fishing line to a length several inches above your shell pattern and below. You can always cut the excess later. Tape down the fishing line leaving several inches above the tape, to a table. Then thread your first shell, starting at the top. Hold the shell and fishing line in place with your thumb and fingers, and place a drop of hot glue on the inside of the drilled hole, on top of the fishing line. Hold for a few seconds and set down. Take the next shell and space it a few inches below the first one, leaving room for the sea glass, and place a drop of glue over the inside hole and fishing line. Continue until you are finished with the strand. Do the same process with the other strands.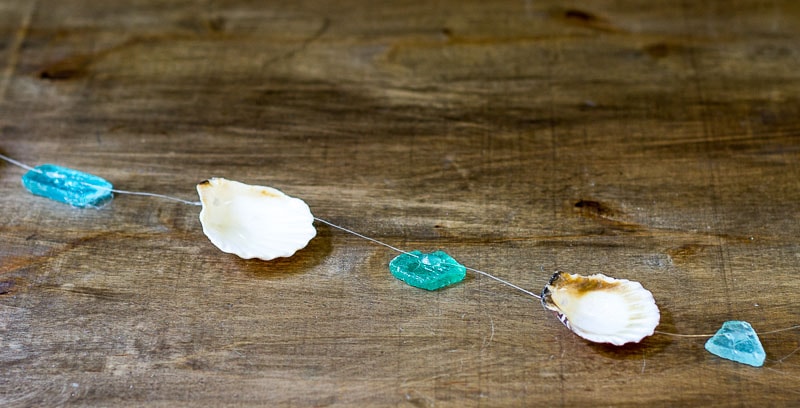 Step 6
Add the sea glass by placing a line of hot glue on the glass and setting it in place under the fishing line. Add additional glue on top of the fishing line.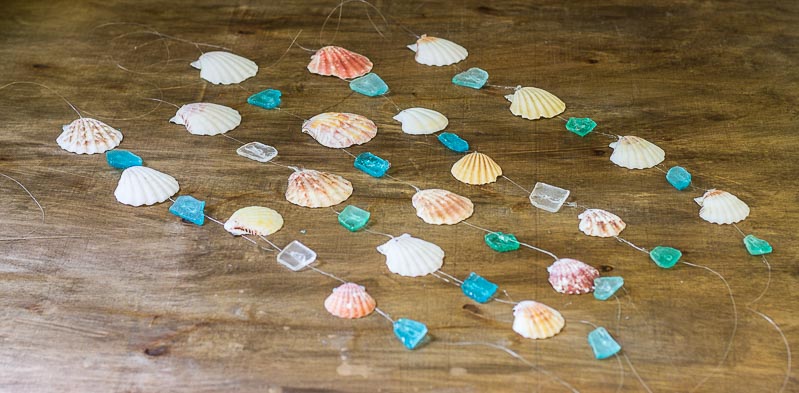 At the bottom, you can add a bead, by threading through the fishing line and tying off with a double knot.
Step 7
Paint the can with craft paint if desired, then once dry thread the top of the strands through the holes in the can at the length you want and tie off with a couple of knots.
Hang your beautiful Seashell & Sea Glass Wind Chime and enjoy.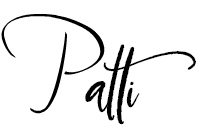 ---
P.S. If you like this craft you may want to check out my DIY Projects Page filled with tons of easy crafts for your home and garden.
Click Here to Save to Pinterest!