Enjoy some fall porch decor ideas including beautiful hanging flower baskets, planters and groups of gourds for the entire season.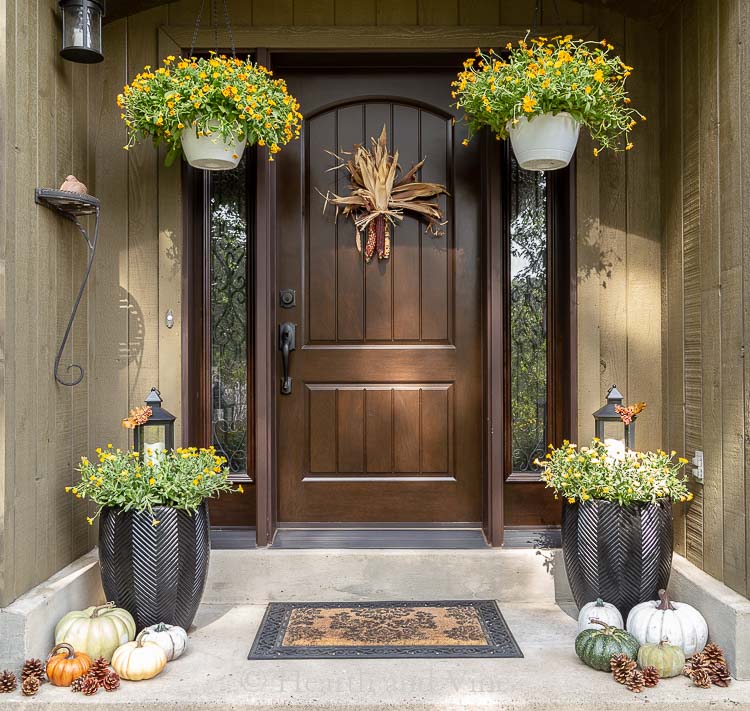 Like most people, I love autumn and fall porch decor is always on the top of my to-do list. Whenever possible I try to use elements from nature because as I've said before, nothing is as beautiful as nature itself.
This post is sponsored by Proven Winners Direct, however, all opinions are my own.
Ideas for Fall Porch Decor
Flowers are always my first choice. These Lady Godiva orange calendula mono hanging baskets from Proven Winners Direct are big, bright, colorful and lush.
I added some new chains in black from the hardware store to lower the planters for my porch and reused hooks from old hanging planters.
Proven Winners Direct
Back in the spring, I collaborated with Proven Winners Direct to create a beautiful new garden bed by my mailbox.
The convenience of online ordering through Home Depot and Amazon combined with such high-quality plants can't be beat. The plants are delivered right to your door in special protective boxes and packaging so you know they will arrive in good condition.
For this year's fall porch decor, I ordered 2 of the orange-flowered hanging baskets and 2 four packs of Grande Lady Godiva yellow English Marigolds for my planters. I really like the bright cheeriness of these marigolds also known as Calendula.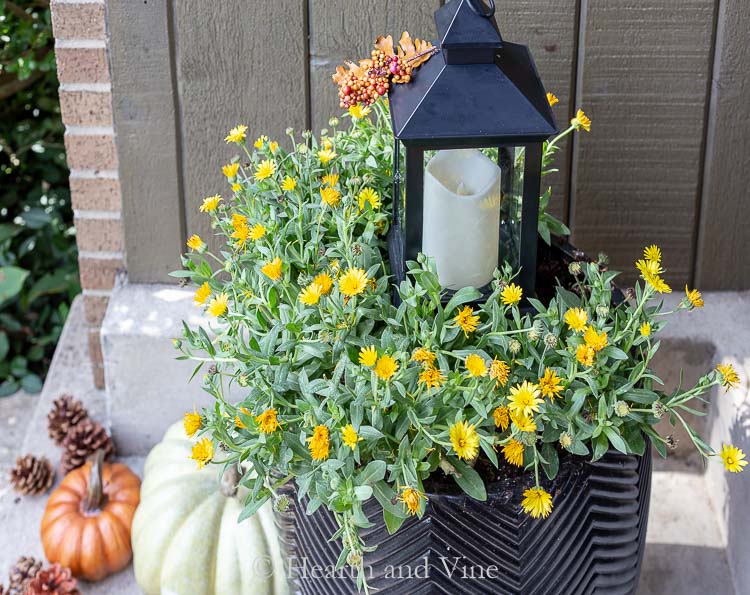 LED Lanterns
To give the planters some height I added a couple of simple LED lanterns. Having a little extra light will come in handy as the days become shorter.
Tip: To make the lanterns stand up a little taller than the flowers I used one of the plastic nursery containers that held the flowers. First, fill it with soil and then flip it upside-down and pressed it into the soil leaving a little shelf for the lantern to sit.
Indian Corn Swag
A simple Indian corn swag is all that's needed for the front door. The darker fall colors work well with the bright orange and yellow flowers in the baskets and planters.
Pumpkins Gourds and Pine Cones
Lots of faux pumpkins, gourds, and pine cones surround the planters for a true fall harvest feeling. It's too early for the real thing but I can always add them to the mix.
I can already feel the fresh crisp air of fall. And, I can't wait to invite some family and friends over for a get-together. I think they'll love this cheery fall decor as it greets them when they arrive.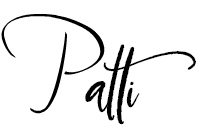 ---
P.S. Stop over and see the Proven Winners Direct post from the spring about How to Create New Garden with Full Sun Plants. You may also like this post about Fall Planter Ideas. Find them and much more on my Gardening Page.
Click Here to Save to Pinterest!