Here's a fun way to share the art of adult coloring pages. Transfer the print onto a muslin bag and enjoy coloring them as you wish.
Have you jumped on the adult coloring bandwagon yet? This is a great relaxing activity that sparks your creativity and makes you feel like a kid again. So, while I was getting ready to go away with my girlfriends for the weekend, this particular project came to mind. I wanted something for us to do, that didn't require a lot of time, and was easy to transport.
It turned out great. We talked, laughed a lot, and colored late into the night. Then each one of us went home with our own colorful personalized bag.
This post contains some affiliate links (that means if you make a purchase after clicking a link, there's no additional cost to you, but I will earn a very small commission. ) Click here to read my full disclosure policy.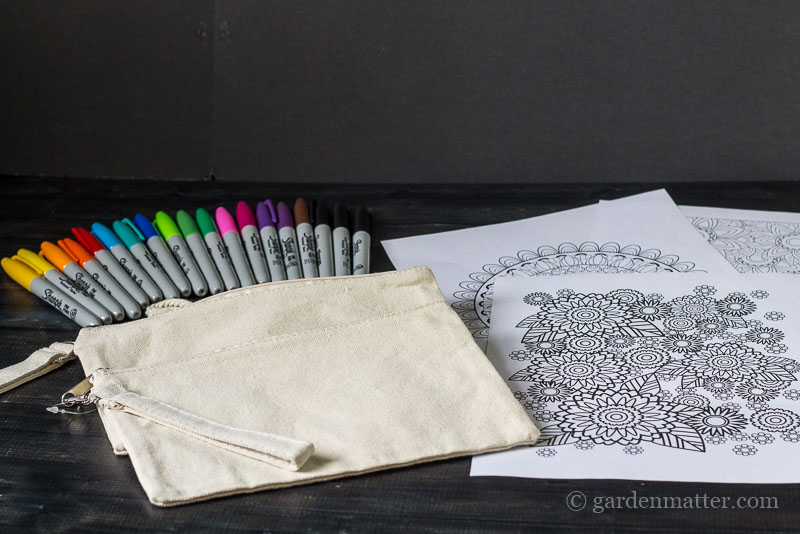 The Materials
Muslin Bags
Color Pages
Iron on transfer paper
Sharpies or other permanent markers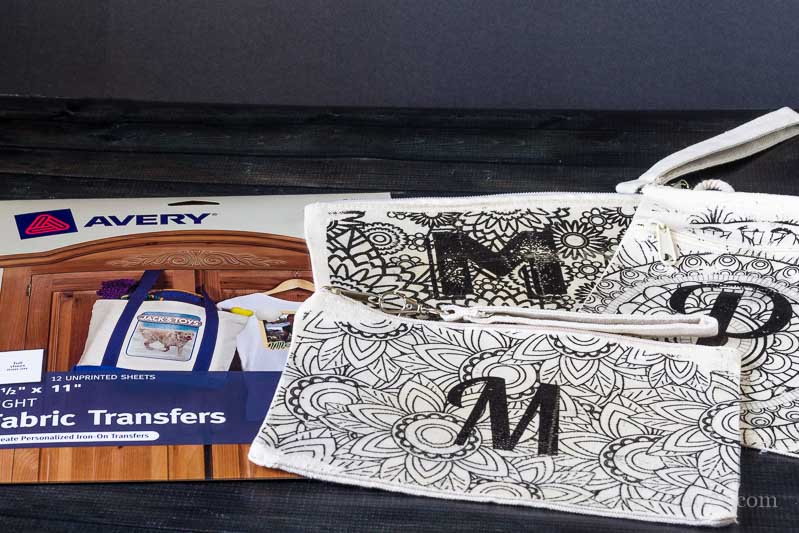 Adult Coloring Pages on Muslin Bags
The process was pretty simple. I found the bags at hobby lobby. Unfortunately, there were only two rectangular ones, so I purchased the taller bag for myself. Next, I looked online for some coloring pages. I ended up using a couple from Webgraphics.
To add the monogram I edited the image in Picmonkey and added the letter of my friends' first name, which just happened to be M. I picked a different pattern and font for each bag, and let them choose the one they wanted.
NOTE: Don't forget to reverse the letter.
I printed the image onto the iron-on transfer paper for t-shirts. Then I ironed the print onto the bags. Be patient. Something I really struggle with is patience. The transfer works best when you follow the directions and take your time. I made mine first and as you can see in the photo above some of the transfer didn't come off too well. Luckily the sharpie pens and the print can mask this error, and it turned out fine.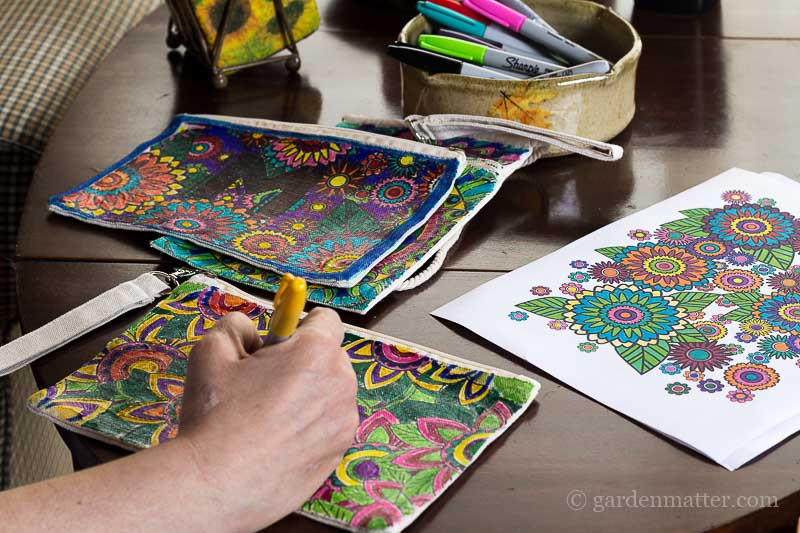 Easy, fun, and a great gift to take home. These adult coloring pages worked wonderfully on bags. Now I'm thinking of making a t-shirt, or a large tote bag for shopping. How about a decorative tea towel? Hmmmm so many things to color.