Learn about a few common gardening mistakes many people make, and how avoiding them helps create a beautiful and praiseworthy garden.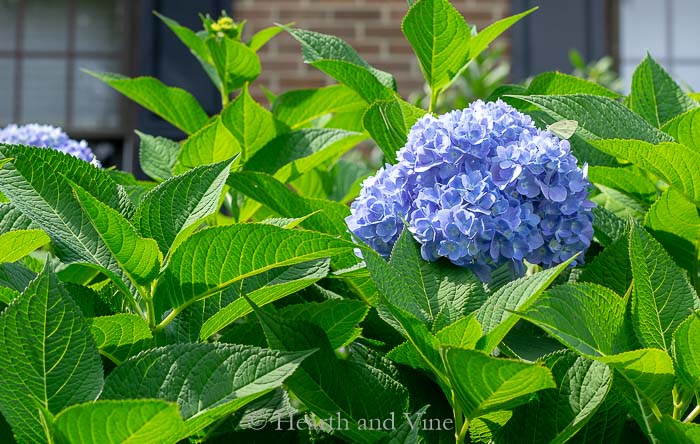 In the past I've shared some of my gardening experience in tips for summer gardening and ways to tackle weeds in the garden. None of these are rocket science, but I think sometimes reading what other people do with their approach, is a big help when you are learning something new. Sometimes, they are even an "aha" moment for those who have experience too.
So today I'm sharing a few common gardening mistakes that most garden lovers find themselves falling into at one point or another.
7 Common Gardening Mistakes
Know Your Zone
If you don't know your zone you may very well try to grow plants that will not thrive in your area (some people do this on purpose as a challenge.) If you live in the US you can find your zone based on the USDA Plant Hardiness Map and by zipcode. Many other regions in the world have their own hardiness maps with similar information like this Hardiness Zone Map of Europe from Gardenia.com. Though sometimes you can get by growing a plant that is just one zone away from yours, trying growing something that is several zones from your zone is probably a waste of time.
Read and Believe the Plant Label
Most plants are labeled with their hardiness zone and conditions for surviving and thriving in your garden. The plant shown above is a hosta. Most hostas prefer shade and this one (due to a tree removal) has been left out in the hot sun. Luckily hostas are strong plants and the sun will likely not kill it, but I definitely need to move it to a new spot this fall or early next spring. If you don't have a label you can learn quite a bit about it on the internet. One site I like to frequent is the Missouri Botanical Garden Plant Finder.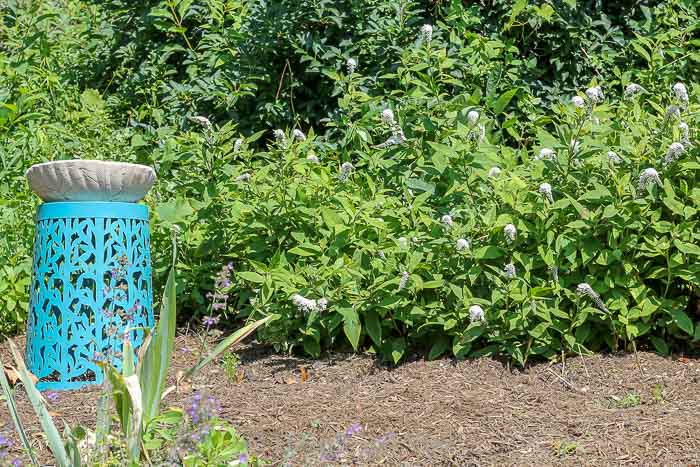 Be Careful with Invasive Plants
Planting invasive plants is probably the most common mistake gardeners make. Perhaps you have a friend or neighbor who has tons of a particular plant and tells you it's so easy to grow. While it's so nice of them to share, take a moment to see if this easy to grow, rapidly spreading plant is invasive. Sometimes once you plant it, it's very hard to get rid of it. The plant shown above is Gooseneck Loosestrife. It's known to be invasive. Why do I have it growing in my garden? Well, even though it's considered invasive, I have had it growing on a hillside for several years. It's pretty easy to cut back and so far I haven't had too much trouble with it growing out of control. Just something to consider. Two plants that I have had experience within the past that were trouble are the chameleon plant and ribbon grass.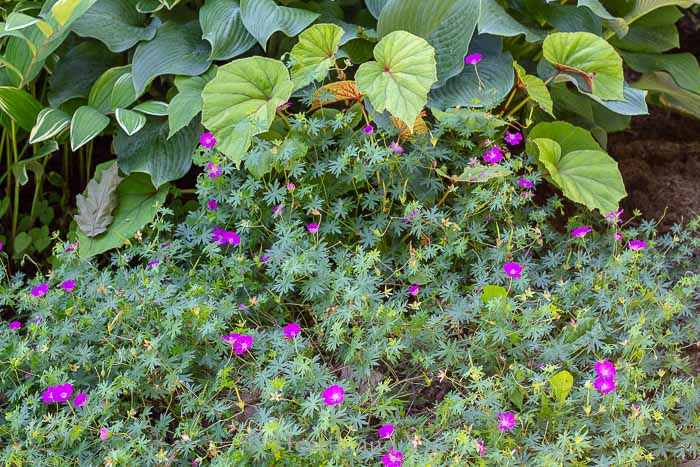 Avoid the Temptation to Fill in Empty Spots
At one point I felt the need to plant some perennial begonia in this bed. As you can see the area is really crowded. I can easily pull this out and plant it somewhere else, or move it to the compost pile. Still, the temptation is often to fill in the entire garden with plants. That's a lot of competition for water and nutrients among the plants. It's a good idea to consider the overall size of the plant when planting. Another reason to pay attention to plant tags which indicate mature growth sizes.
Keep Track of What You've Planted
A notebook or a garden planner is super helpful in the garden. So many times we see a plant growing and wonder, "Is this something I planted here, or a weed." The plant above looks a lot like milkweed, a plant beloved by butterflies. It's really pretty but after a while, I realized it was dogbane (Apocynum cannabinum), not milkweed, and I'm still pulling up little shoots, a year later.
Have a Plan for Watering
Perhaps you've heard or experienced killing plants by over-watering. New plants need to be watered more often to get them established. However, many plants, like the hydrangea shown above, experience mid-day wilt. Once evening comes they perk right up without the need of a second watering. This is why having a plan helps. Unless you are having a hot spell, it's best to water every other day or third day in the morning. Water your plants well and thoroughly. Use drip irrigation or sprinklers if you can. If you hand water with a watering can try going around twice and watering a second time so more water reaches down to the root system.
Enjoy the Miracle of Plant Life
One of the biggest gardening mistakes you can make as a gardener is not enjoying yourself. Take time to observe, photo and breathe in the beauty of nature. Also, give yourself some grace. I don't know a single gardener, including myself, who hasn't killed a plant. It happens. Don't let that discourage you from trying again.