Learn how you can easily turn standard bandanas into pretty basket liners for chips or rolls, that can be used over and over again.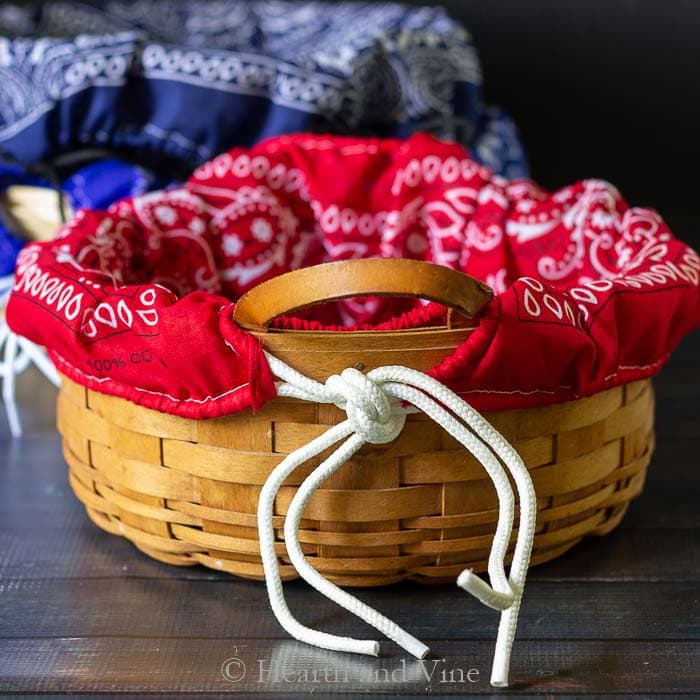 Bandanas remind me of my camping days. We wore them on our heads and around our necks. Navy blue and red were very popular, and now you can buy them in a range of colors. Recently when I was thinking about red, white and blue colors for summer holiday parties, I thought it might be nice to use bandanas for basket liners. They would even be great for fabric bowl covers, especially since many of the parties will be held outdoors.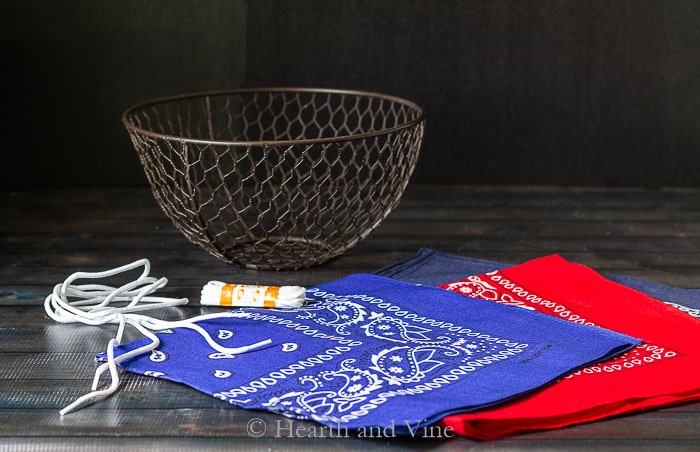 This post contains some affiliate links (that means if you make a purchase after clicking a link, there's no additional cost to you, but I will earn a very small commission. ) Click here to read my full disclosure policy.
Of course, you could simply line your baskets with the bandanas. However, if you want to take it one step further consider making these bandana basket liners with shoelaces or clothesline, that you can simply gather and attach to your baskets.
Bandana Basket Liners Supplies List
The process is super simple.
Start by turning over the edge of the bandana, enough to fit the size of your shoelace or rope.
Leave .5 inch open at each end.
Repeat on all four sides.
If you decide to use a clothesline, cut each piece about 30 inches in length. Then wrap the ends with a piece of tape to give it a finished look, and keep it from fraying.
The shoelaces are easy to thread through the fabric, but the clothesline needed a little extra help. A small safety pin will do the trick.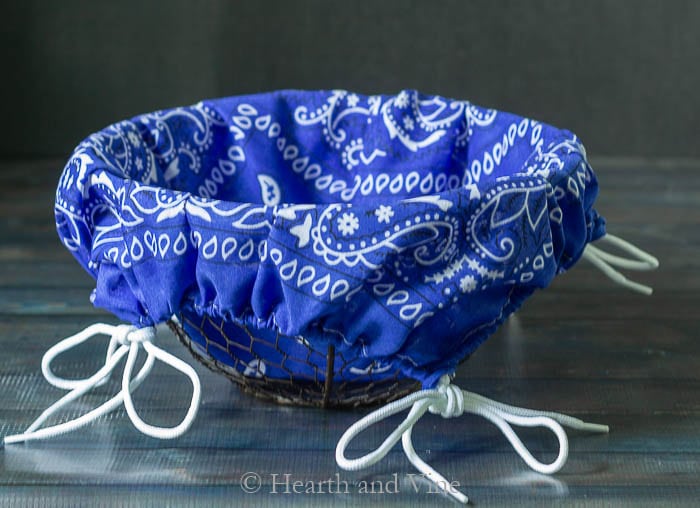 To use, simply place the liner in the basket and pull the strings at the corners to gather the material tight.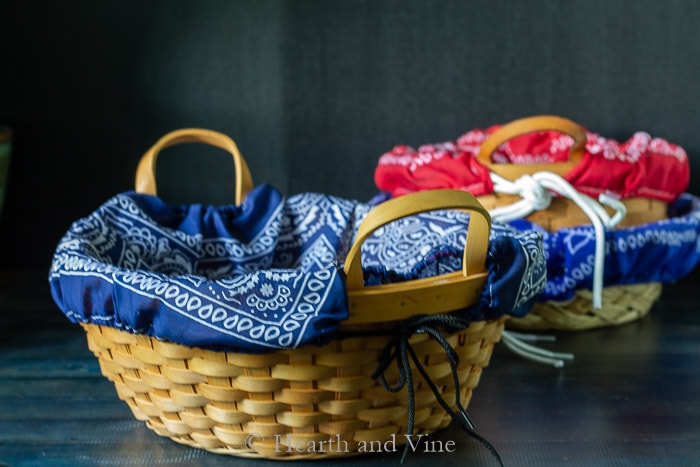 You can also bring two corners together and tie them in a pretty bow.
I haven't washed mine yet but I plan on washing them in cold water and letting them hang dry. And tie the shoelaces together before washing to keep them from falling out.
They're fun, decorative, and will provide less mess and protection to your beautiful baskets.