This homemade fabric refresher spray is a great way to lift unpleasant odors from sweaters and other delicate fabric.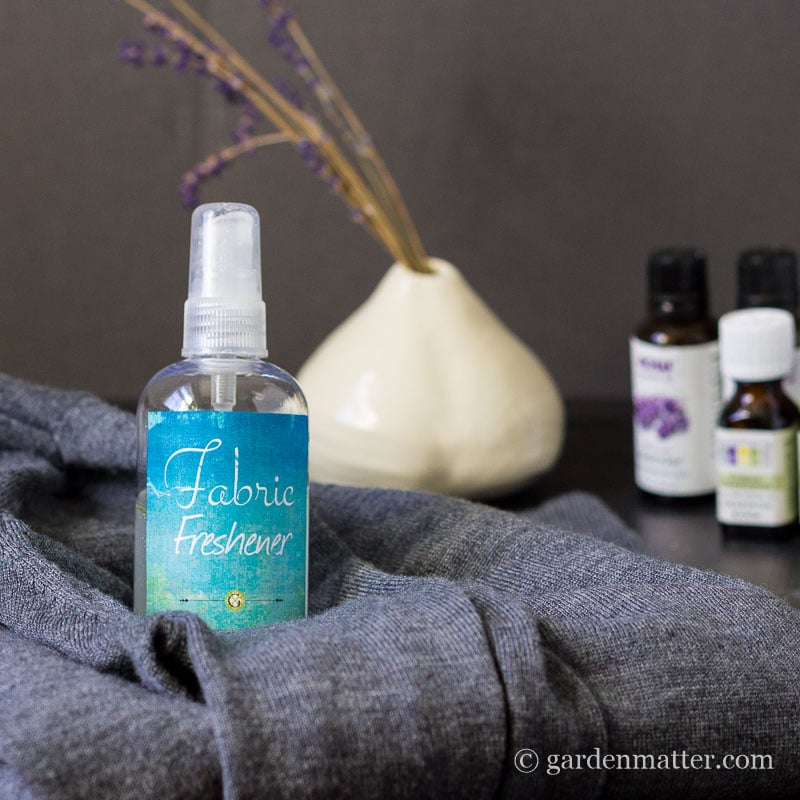 I've been playing with essential oils and came up with a great mix to use as a homemade fabric refresher spray. Though I try not to buy too many items that need to be dry cleaned, I still hate having to machine wash things like sweaters, because as soon as you do, they seem to go downhill.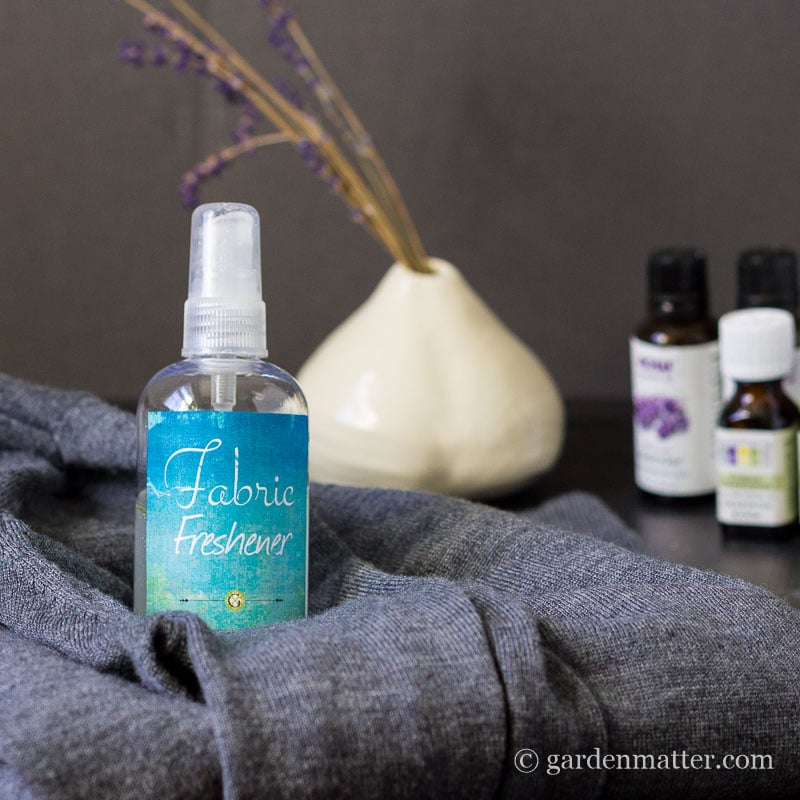 I've tried Febreze on my sweaters but it seemed like more of a mask than a solution. I also tried distilled water, vodka, and essential oils. This also didn't really do the trick.
Finally, I found many references to the use of white vinegar in the washing machine. Some even suggest the acid changes your PH, so you should use it under your arms, to prevent body odor in the first place.
So I thought why not try spraying vinegar directly on my sweater.
Homemade Fabric Refresher Spray
1/2 cup white vinegar
30 drops of essential oils
I used:
10 drops of Lavender Oil
10 drops of Lemon Oil
5 drops of Eucalyptus Oil
5 drops of Tea Tree Oil
Combine all ingredients in a fine spray bottle. Spray liberally on the affected area and hang in an open area to dry.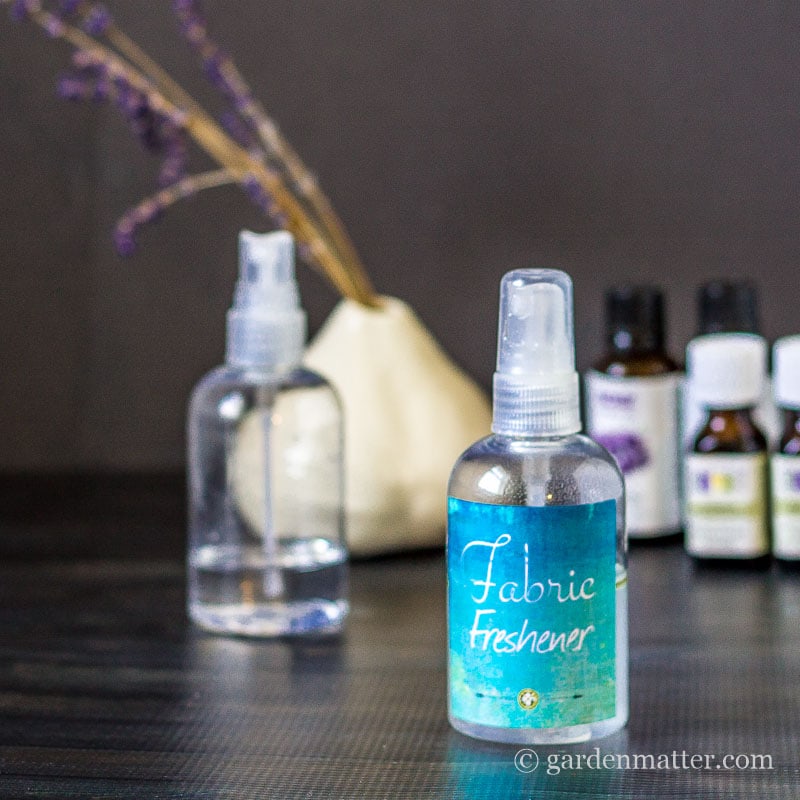 This seemed to work pretty well. The only problem was the smell of vinegar seemed to linger so I added several drops of essential oils to help with the smell. Eventually, the vinegar and the oils did dissipate, and there was the slightest body odor left behind. However, after a couple of applications, the smell was gone!
While there is a lot of controversial information on the effectiveness of essential oils, I cannot say for a fact if they helped this problem. I simply like the way they smell. Also, I have tested this on several wool and cotton sweaters and haven't noticed any issues. However, to be on the safe side, you may want to test a small inconspicuous spot first.
If you love the natural smell of essential oils you may also want to try making your own perfume oil, using essential oils and a carrier oil. It's a simple and fun process, but fair warning, it can turn into an essential oil addiction.