This wintry white textured chunky yarn wreath was made with an easy finger knitting technique. See how easy it is to create your own.
Several years ago I watched my daughter make a scarf with yarn using her fingers.
When I found this pretty chunky yarn I asked her to show me how to finger knit and she did. The only problem was that this yarn was a bit too bulky so I decided to just use a two-finger knit technique and it turned out great.
This yarn wreath was really easy to make once I got going. I love the creamy softness of the yarn and it will make a nice decor piece for our home this winter.
This post contains some affiliate links (that means if you make a purchase after clicking a link, there's no additional cost to you, but I will earn a very small commission. ) i.e. as an Amazon Associate, I earn from qualifying purchases. Click here to read my full disclosure policy.
How to Make a Chunky Yarn Wreath
Supplies
Start by wrapping the yarn around your index finger. Go behind the other fingers and wrap the yarn around your pinky and back behind your ring, middle and index finger. Continue wrapping to the front of your index finger and back behind and around the pinky as shown above.
Next pull the bottom loops up over the top loops.
Continue to wrap from behind around the sides of your hand to the front. Then pull the bottom loop over the top as before.
Here's what the finger knitting looks like.
Make sure to give yourself plenty of slack when wrapping or it will be hard to pull the loops over the top.
It takes a little practice but after a bit you will easily fall into a pattern and can make the knitted yarn scarf as long as you need to cover your wreath base.
When you are done tie off the yarn ends to prevent raveling.
Then all you have to do is wrap the knitted scarf around the foam wreath base.
At this point, you can play around with the yarn and move it in such a way that looks pleasing to you. You could then glue it in place for a more permanent wreath.
I just tied the beginning piece to the end and adjusted the rows evenly.
I plan on using this wreath as the center focal point of my Christmas mantel this year.
Stop back next week to see it and the rest of my decorated mantel along with several other bloggers and their Christmas decorations for lots of inspiration.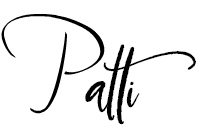 ---
P.S. You may also enjoy making this DIY Winter Wreath or this easy Moss Covered Wreath. You can find them and much more on my DIY Projects Page.