Learn how to make a boxwood kissing ball in three easy steps. They are fun to hang in your entry and look nice all season long.
Since mistletoe is somewhat hard to come by and the berries are poisonous many people make boxwood kissing balls instead of hanging mistletoe.
Traditionally people used apples or potatoes as the base but today we use floral or foam balls
This post contains some affiliate links (that means if you make a purchase after clicking a link, there's no additional cost to you, but I will earn a very small commission. ) i.e. as an Amazon Associate, I earn from qualifying purchases Click here to read my full disclosure policy.
Supplies
3-4 inch floral ball - if you buy a white Styrofoam ball you may want to spray paint it with a dark color so that the white does not show through.

A pretty ribbon with a large pin for use in hanging.

3-5 inch pieces of boxwood. They need a trim anyway. You can use other materials too. Japanese Holly looks just like boxwood and would work well. Even rosemar

y or lavender may work but they wouldn't hold up as well.
How to Make a Boxwood Kissing Ball
Take the boxwood trimmings and pull off the leaves on the bottom leaving 1/2 - 1 inch of stem to place into your ball.
Pin the ribbon to the ball. You may want to dip the pin in a little glue to give it extra holding power.
Then start placing the sprigs of boxwood all around starting around the ribbon.
Once you've completed the ball check for any bald spots and fill in with little leftover pieces of the boxwood.
And there you have it. Hang it in your entryway or in a doorway for all to enjoy.
This should last throughout the holiday season but if your air is very dry you can give it a spray with water to help to keep it from drying out.
And if you'd like you can pin a little sprig of mistletoe to the bottom.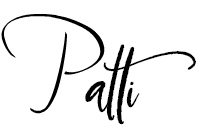 ---
P.S. You may also like this DIY Boxwood Letters project or this Kissing Ball Ornament. Find these and many more fun crafts on my DIY Projects Page.
Click Here to Save to Pinterest!