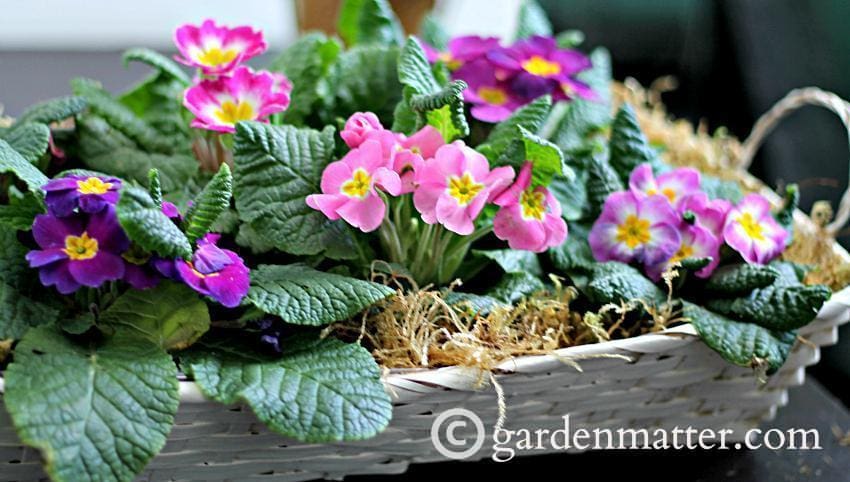 Dish gardens are simply plants grouped in a shallow container or dish. You sometimes see them at funerals with a group of houseplants. People choose a dish garden instead of a floral arrangement so that the family can take it home with them it in memory of their loved one.
However, I think this concept lends itself as a great any-occasion gift, so I made one for my friend's sister and brother-in-law as a thank you for having us stay at their cottage for the weekend.
I started with some pretty primroses from the grocery store. The idea is that they can enjoy them in the dish garden now, and when the weather warms up they will be able to plant them outside.
I purchased a couple of narrow but small baskets at the dollar store. They were only $.50 each.
Then I cut off one end of each basket and glued one just inside the other.
For fun I used a little white chalky paint loosely applied to the entire basket. I also trimmed off the overlapping trim at the top to remove some bulk.
Once it was dry I added a plastic slower cooker liner (also from the dollar store) inside the basket to hold any excess water.
Finally I arranged the plants and filled in with some moss.
It turned out great. I think they'll like it.