Learn how to bring plants inside for winter to keep them safe from the cold. Just a few easy tips will ensure they will thrive in your home until next season.
When the nighttime temperatures outdoors are regularly dipping below 60 degrees, it's time to start thinking about bringing houseplants indoors for the winter.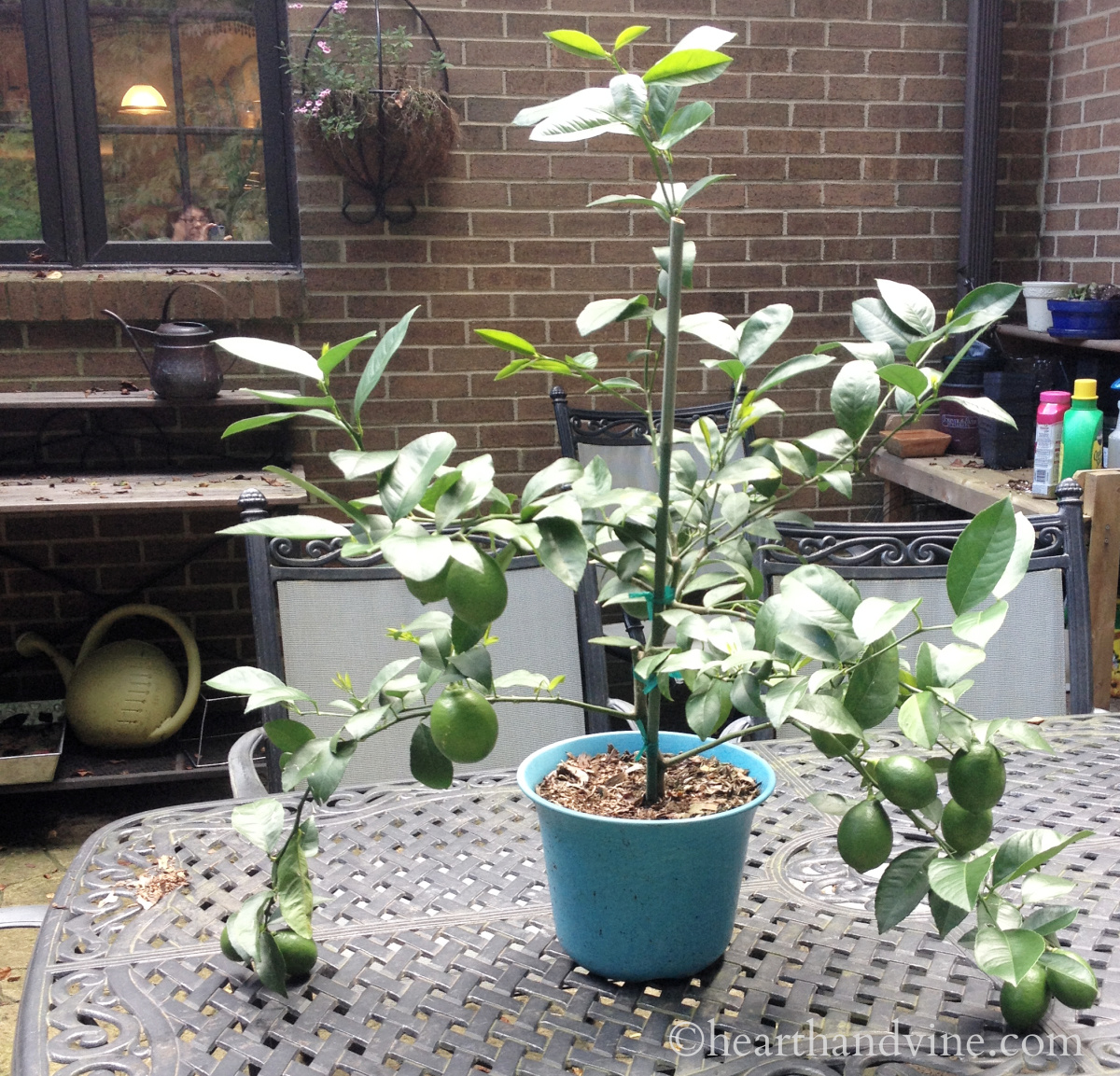 I usually bring in my ferns, begonias, and scented geraniums, and this year, I will be bringing a dwarf Meyer lemon tree that currently has 12 lemons on it. It loves all the light and humidity it gets, as most plants do, during the summer months.
Tips for Bringing Plants Indoors
1. Start by gradually decreasing the amount of light the plant receives over a few days to help lessen stress on the plant. You could even bring them inside at night and back outside during the day. Ideally, you want to start this process a couple of weeks before the first frost date.
2. Inspect the plant for insects before bringing them indoors and treat accordingly. This can simply be a good spray with a garden hose or something like insecticidal soap or your own homemade insecticide. Cover the stems and the leaves. Also, be sure to check the undersides of the leaves for bugs. Clean the pots of debris and check to see if any pests are living below.
3. Prune all leggy plants. Cut off and remove any dead foliage or plant material. This rose scented geranium is very rangy and needs to be pruned.
4. Once they are inside for the winter, make sure they get adequate light. A full-spectrum light with a timer set to 16 hours a day is a good way to help plants with lower light conditions.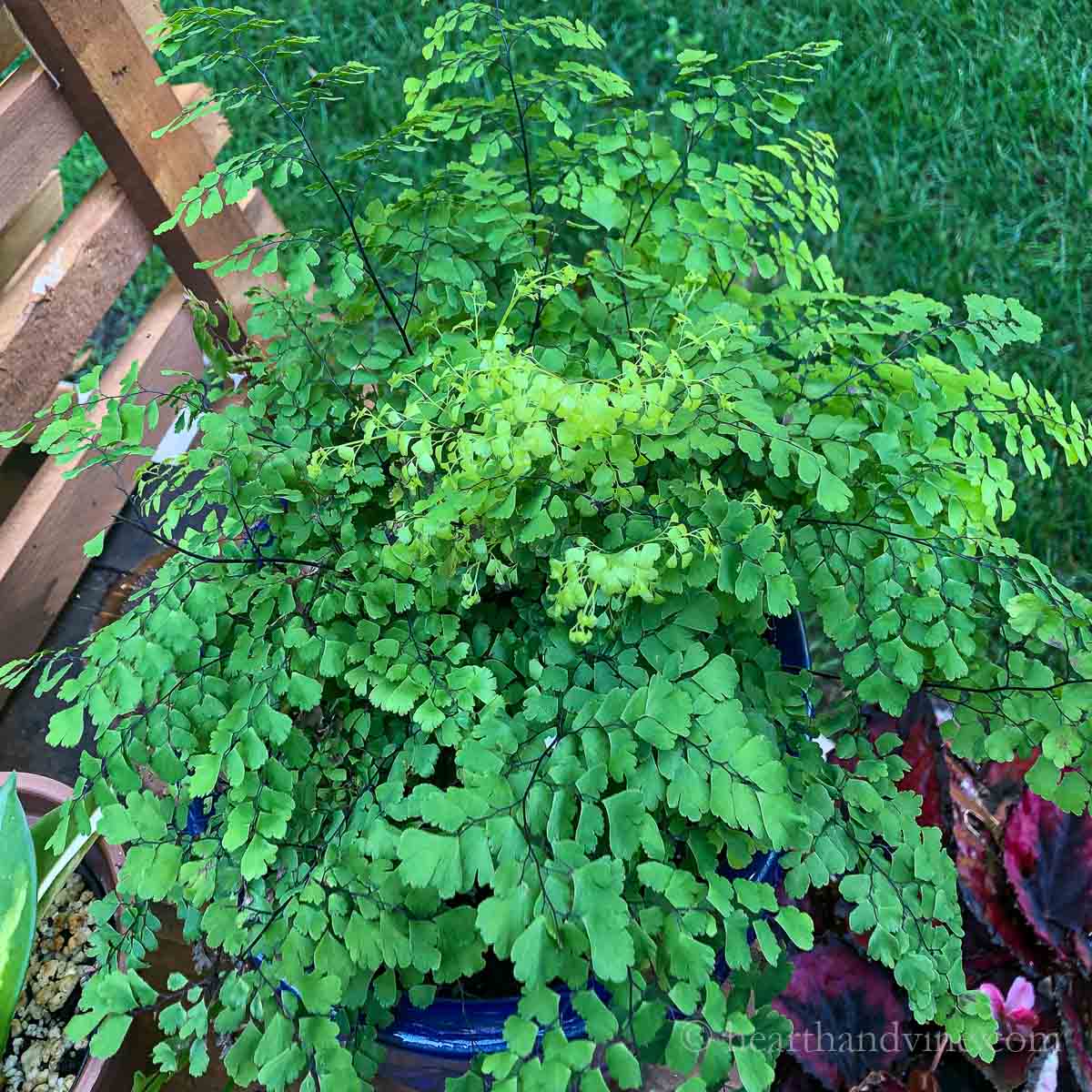 5. Resist the temptation to over water. Indoor plants need less water and in many cases should only be watered once a week. An easy way to check is to stick your finger into the pot a good inch or so, checking to see if the soil is dry.
In addition to bringing potted plants inside consider digging up tender perennials like this rosemary plant. Unless we have a really warm winter rosemary will not make it in my area so I pot it up and bring it inside. Just make sure that the pot has drainage holes when repotting to avoid root rot.
You can also take cuttings of some of your annuals and bring them inside to root overwinter. Plants like impatiens, begonias, coleus, and geraniums will thrive with decent lighting and you then won't have to buy them in the spring.
On a closing note, even if you don't have a lot of light inside your home you may be able to grow some plants very well. Take a look at this Rex begonia. I bought it a couple of years ago to put on my front porch for the summer. At the end of the summer, I brought it in and it has never left my dining room but continues to thrive even though there is not a lot of light. Last year I even had a few flowers. So, instead of throwing your tender plants in the compost pile try bringing those beauties in. You'll be glad that you did.