Here are some DIY spring front door porch decor ideas that you can create with items you may already have at home.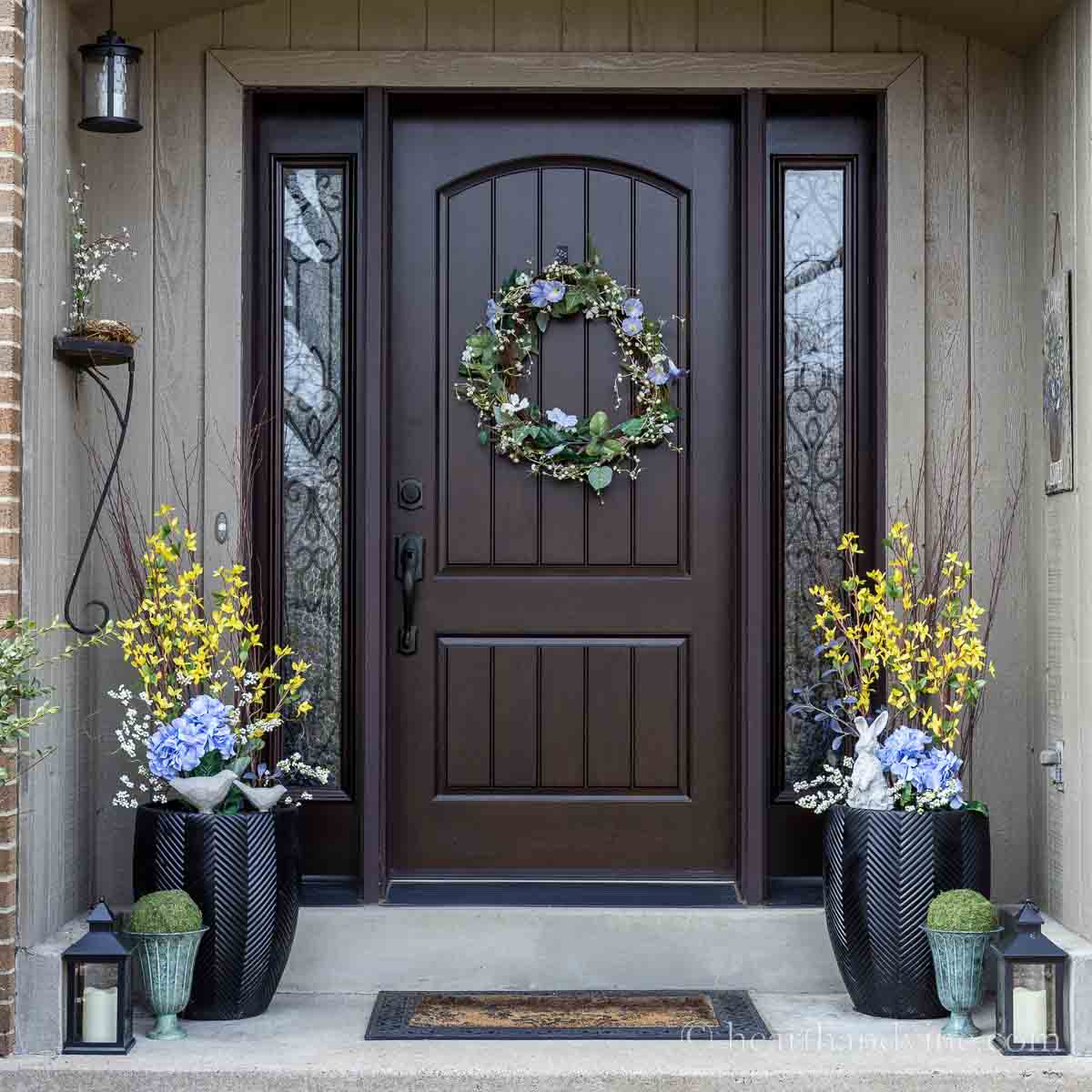 Winter is coming to an end and though it's still a little early to purchase living flowers in my neck of the woods I thought I'd go ahead and decorate our front porch.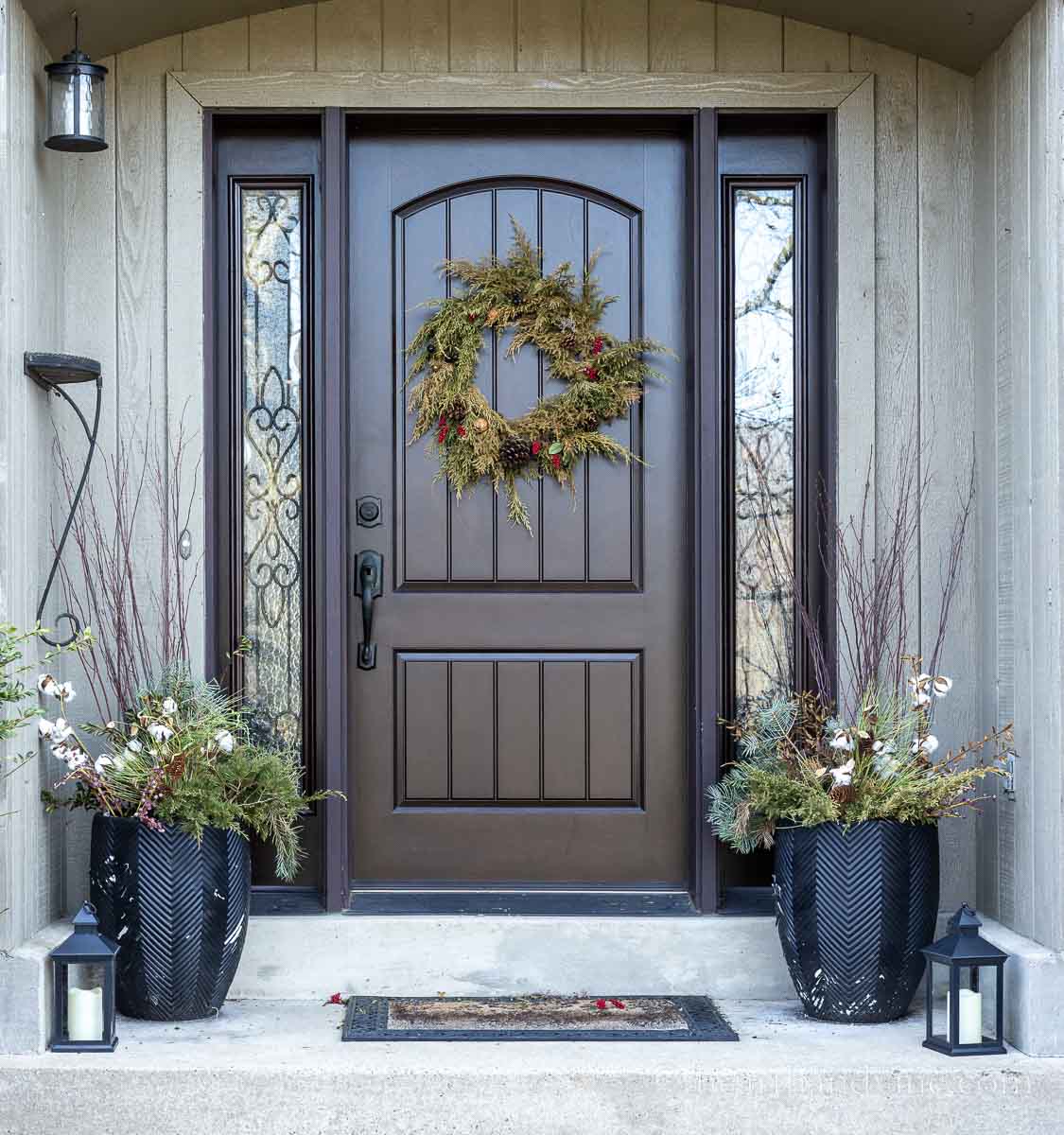 Here's how it looked for winter. My pots needed a new coat of paint and my fresh greenery wreath is looking really sad.
Spring Front Porch Decorating Ideas
Instead of buying new, I decided to shop the house for inspiration this spring. This is a great way to save time and money. Especially if you normally create or purchase new decor for the seasons. In that case, you probably have plenty to choose from.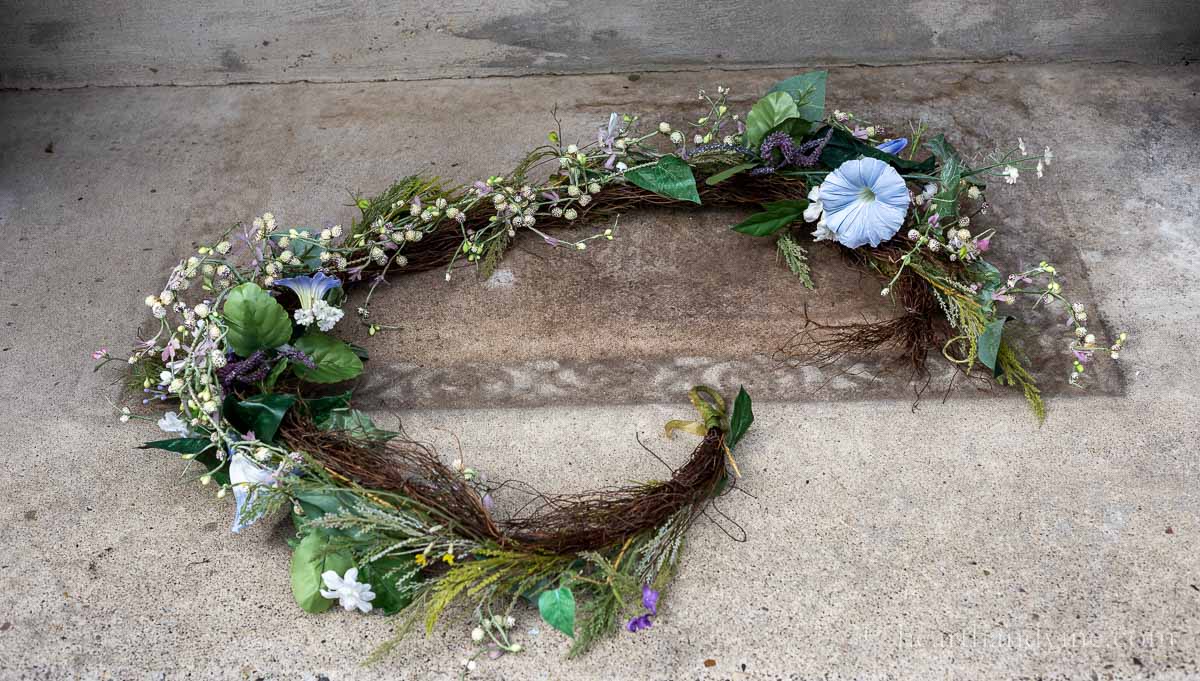 Make a Garland Wreath
The first trick I want to share is this pretty spring garland with blue morning glories and purple berries.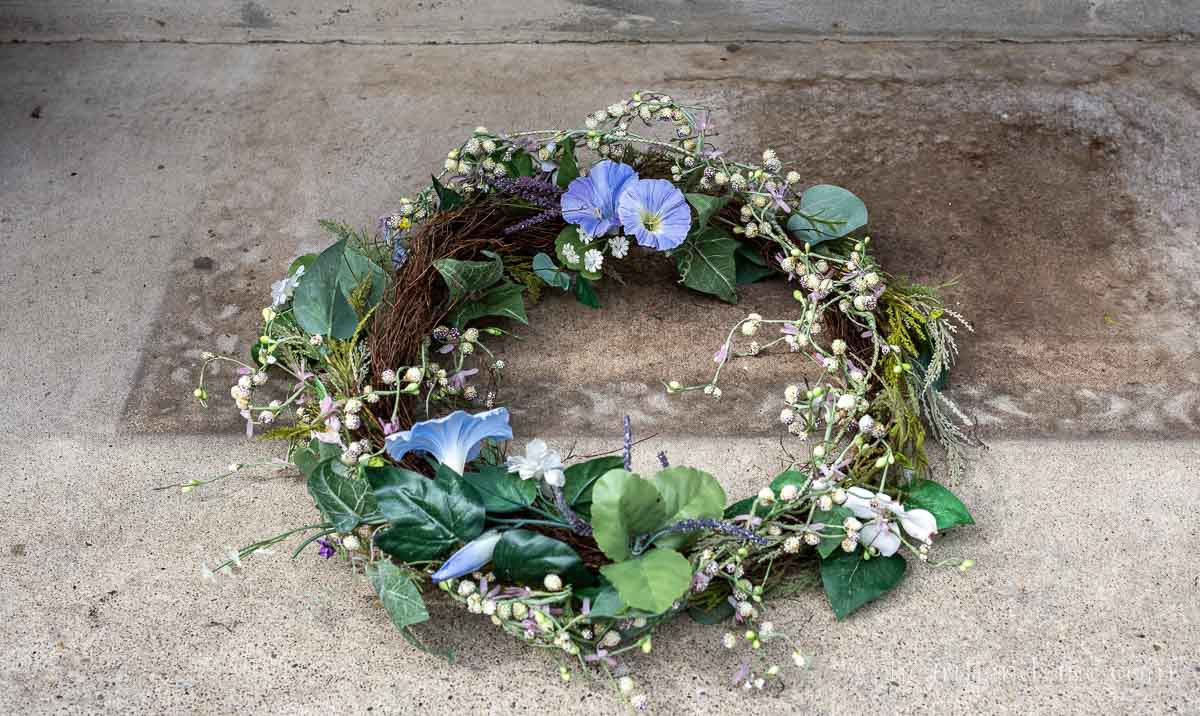 How convenient is it that this garland can easily be turned into a pretty spring floral wreath by wrapping the ends together?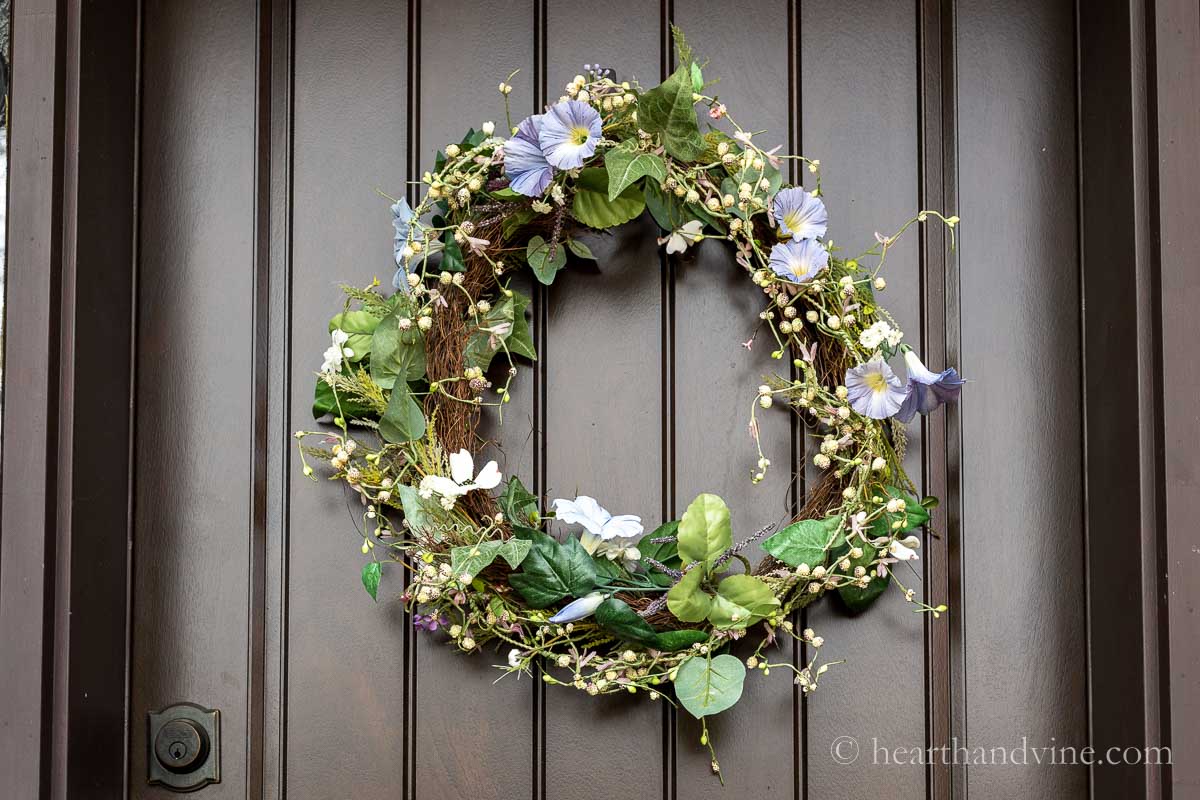 Hang it on the door and fuss with the shape and placement. You could also stick a few extra faux flowers into the garland if you want.
If you don't have a garland I'm sure you have several spring wreaths that you can choose from to use on the front door.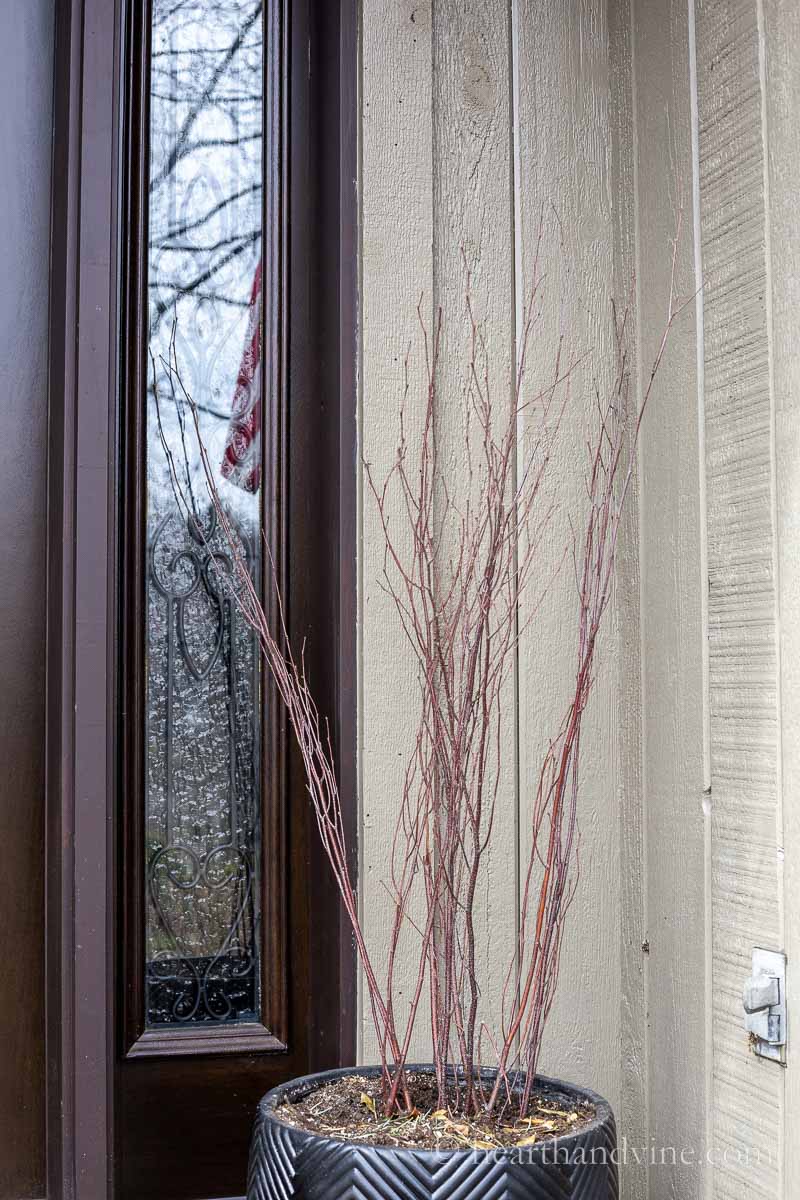 Keep Some from Last Season
After I cleaned up the planters that flank our front door I decided to keep the branches. They are a nice neutral filler and have lasted for years.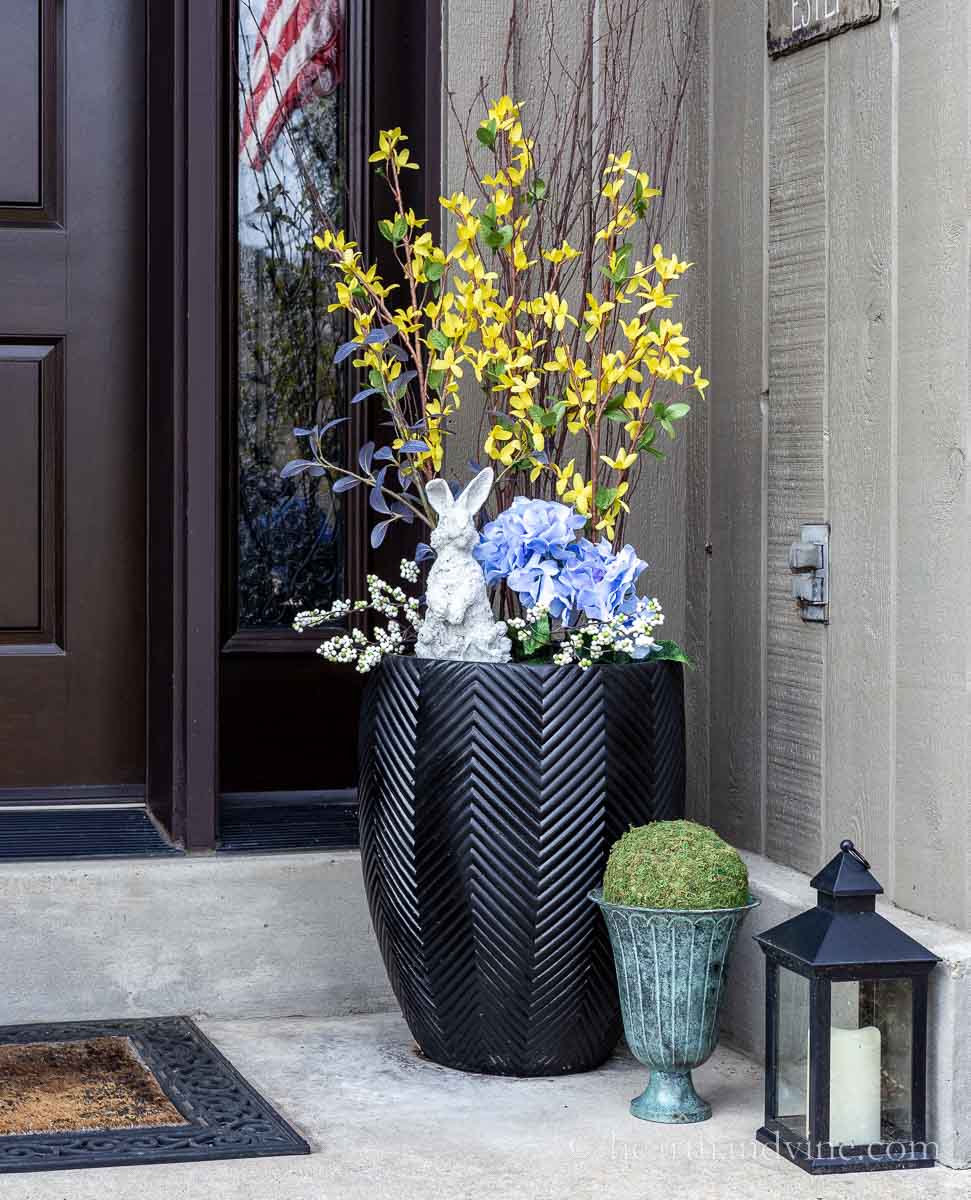 Use Seasonal Artificial Flowers
I have plenty of artificial flowers and these forsythia branches are the perfect spring flowers to add to the flower pots. They add such a nice pop of color. I also used some blue faux florals and white berries here because blue and white looks good at any time and the color ties in with the morning glories in the wreath.
Add Other Statuary or Figurines
I have cement/ceramic birds and a bunny in my Easter decorations stash. They were a good filler for my pots and can hold up to a little rain that sometimes makes its way to this porch.
Welcome Signs
This welcome sign was made by a friend of mine many years ago. It's great for spring and summer.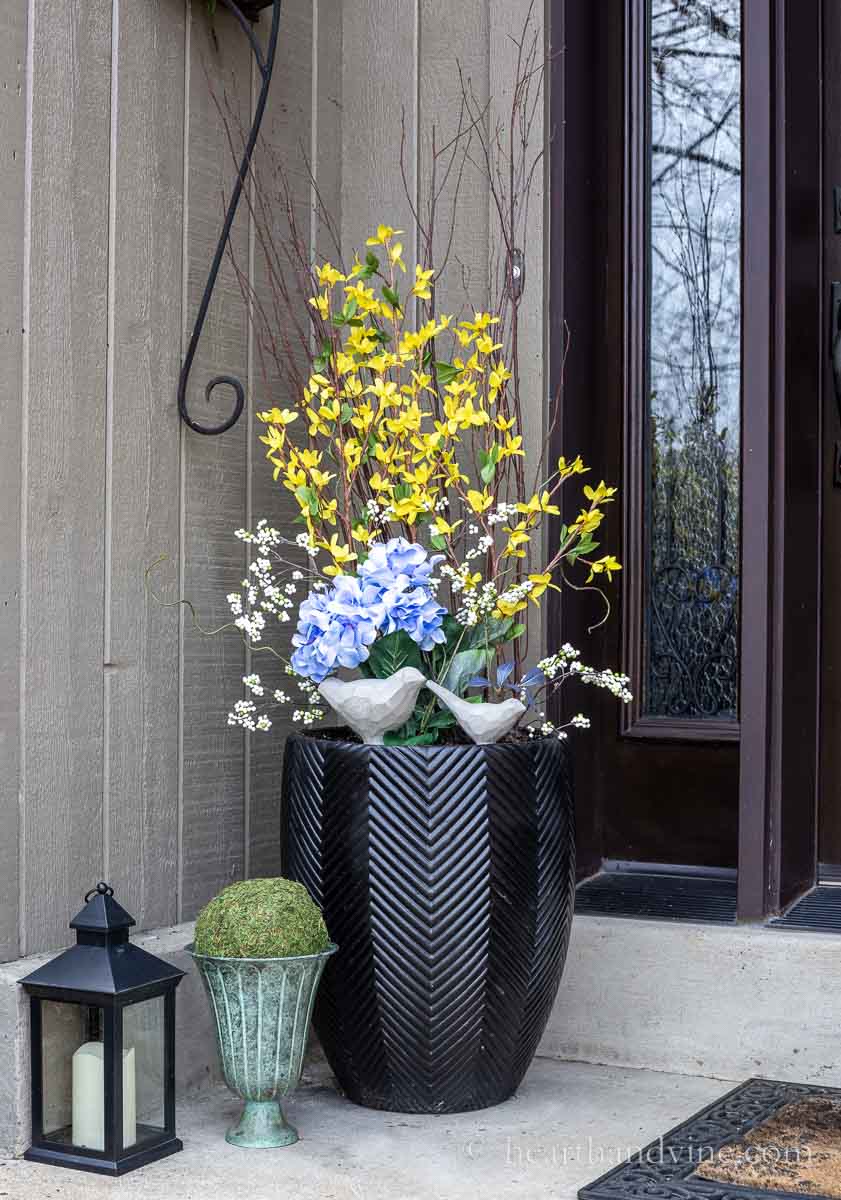 More Spring Decor Elements
These vintage green urns with faux moss balls next to black lanterns with electric candles inside help fill out the porch.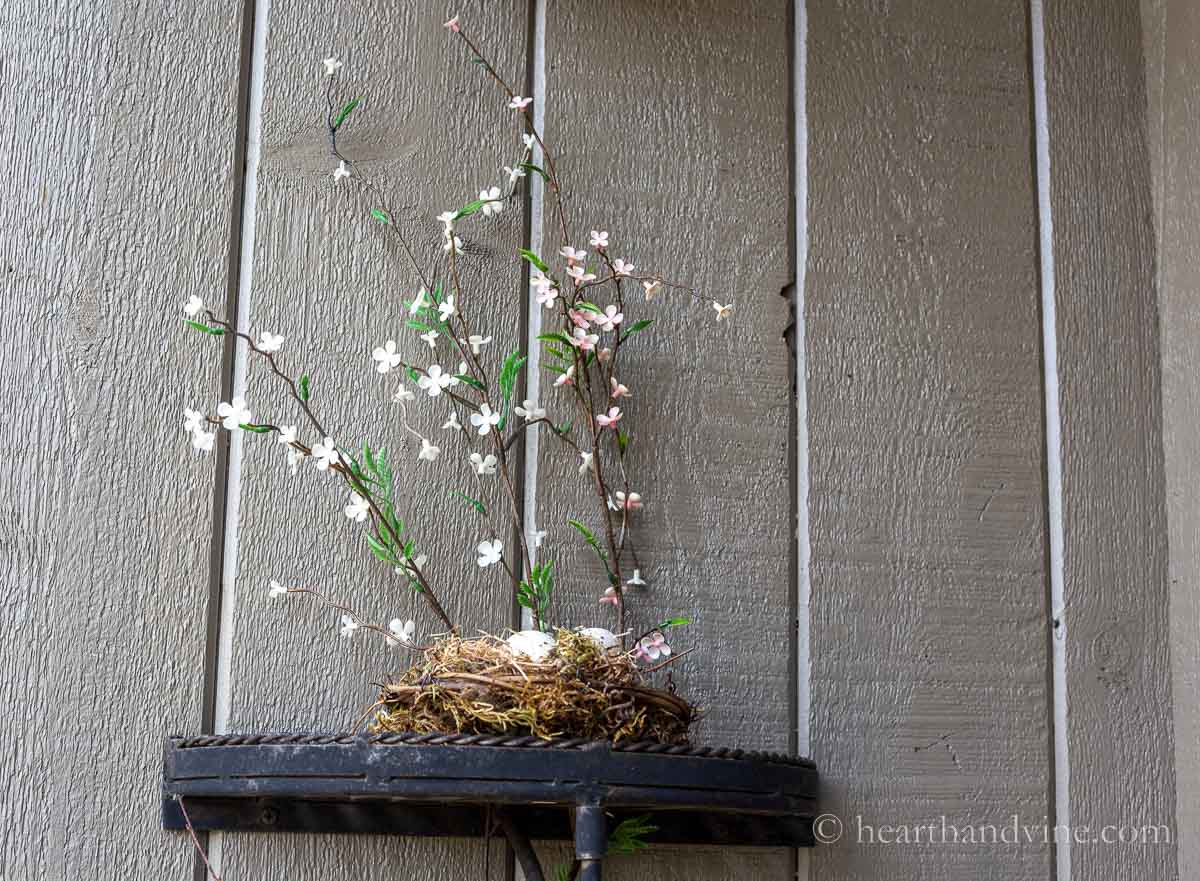 Finally, a little handmade bird's nest with speckled eggs and a few sprigs of artificial spring blooms sits on the self on the left side of the porch.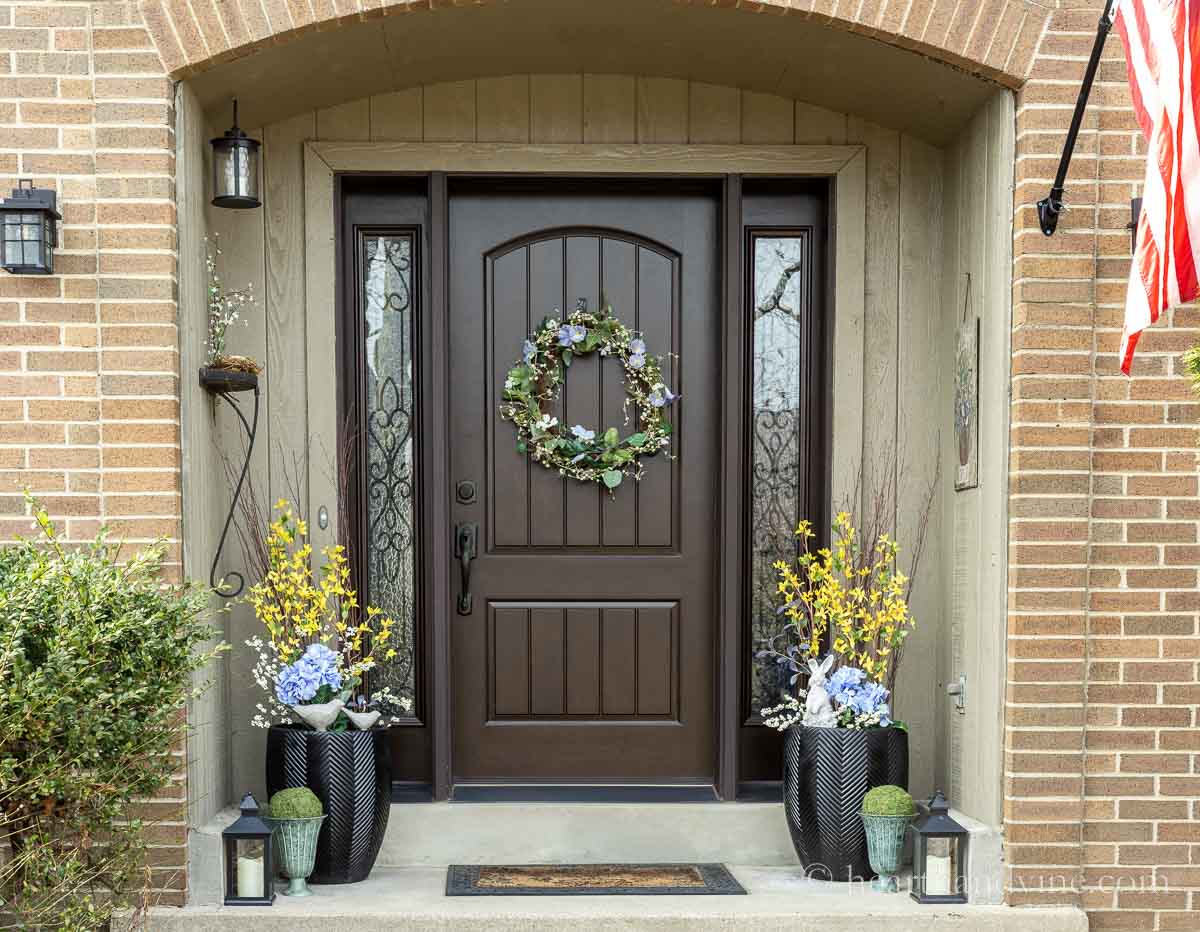 Bright and cheery just like spring. I may consider adding a few pots of pansies when they are available to purchase and consider replacing my tired welcome mat. If not, this will be a great look to greet guests until it's time to switch it up for summer.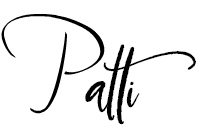 More Spring Decorating Ideas