Here's a DIY for a great family activity on Thanksgiving Day. Make a gratitude jar that everyone can contribute to and share with the group. Use the free printables in this post or create your own.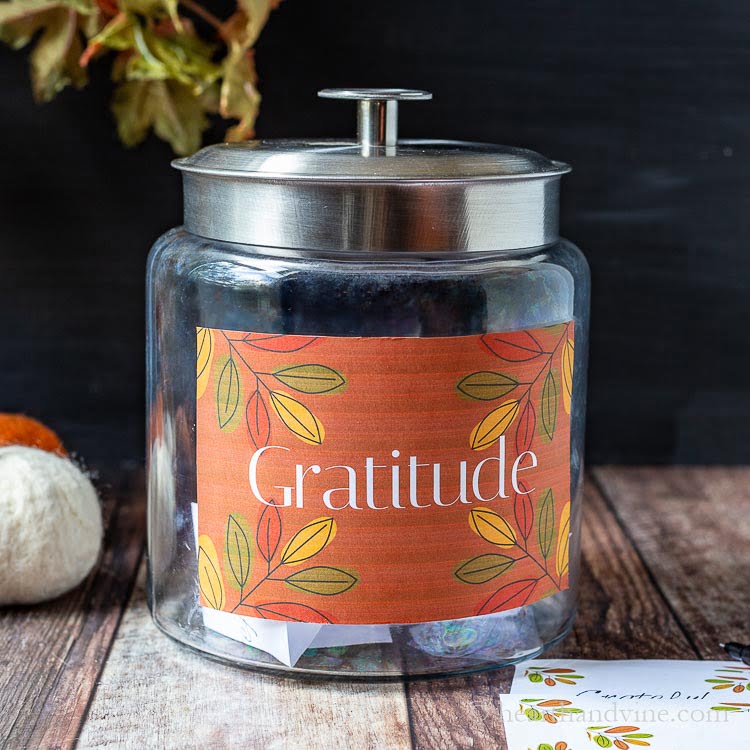 How many of you go around the table at Thanksgiving asking everyone to say what they are grateful for? I've held Thanksgiving dinner at my house and have also been a guest. Depending on the size of the group this is something we often do.
Last year I made thankful word stones at every place setting for my guests. However, today I'm taking it one step further with a Gratitude Jar. This is something that you can create and use as a special prayer before dinner or a fun game during dessert. It's a great way to bring a little positivity to the table.
This post contains some affiliate links (that means if you make a purchase after clicking a link, there's no additional cost to you, but I will earn a very small commission. ) i.e. as an Amazon Associate, I earn from qualifying purchases. Click here to read my full disclosure policy.
How to Create and Use a Gratitude Jar
As your guests are coming into the home have a child or another designated person ask each person to fill out a gratitude card and place it in the jar.
Then before the meal, after the blessing have everyone pull out a card and read it.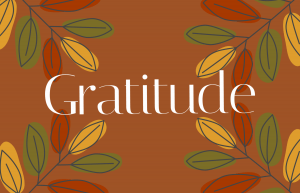 You can use any kind of jar. I used an old apothecary jar but anything from a mason jar to a clean pickle jar will do. Next, click on the image above and print it out. Tape or glue this gratitude graphic to your jar to make it official.
Make it a Game
Wait until dessert or gather in another room after dinner. Have each person pull a card and read it. Then have them try to guess who wrote it. The person/people who guessed correctly can be given a small prize or just have bragging rights as smarty pants.
We all know that we have so much to be grateful for. Why not make it a fun activity with all your loved ones? After all, they are probably the number one reason to be thankful.