Have you ever tried hand dipping candles with beeswax? This old-fashioned craft is a fun and easy way to spend the afternoon. Great for holiday gift giving or just enjoying their natural beauty at home.
Here's another old fashioned craft that I have never tried but always wanted to. Making your own taper candles with beeswax that are hand dipped.
This post contains some affiliate links (that means if you make a purchase after clicking a link, there's no additional cost to you, but I will earn a very small commission. ) i.e. as an Amazon Associate, I earn from qualifying purchases. Click here to read my full disclosure policy.
The biggest problem is finding a can or metal container that is tall because your candles can only be as long as the height of the wax. I ended up using a 46 ounce tomato juice can and it worked pretty well but as you can see the candles are only about 6-7 inches long.
You also have to melt a fair amount of wax in the can and that can get pretty pricey. Especially considering you won't be using it all. However, you can save it for other projects. You could try soy wax or paraffin wax but all natural beeswax seemed like the right choice for this craft.
Hand-Dipping Candles
Start by making a holder with a long length of wick wrapped around it as shown above. My wick was about 20 inches and I had a piece of wood but you could use something as simple as a pencil.
Make sure each length of the wick is even and a little longer than the melted wax so that you can dip it all the way down to the end of the can.
Dip the wicks into the beeswax and then lift it up. Let the wax drip a little before dipping them into another can of cold water. Then repeat.
After several dips, you will see the candles emerging with layer upon layer of wax. They may get a little crooked but you can easily straighten them out with your fingers.
Some tutorials suggest tying hardware nuts or washers to the end. The weight of the nut helps keep it straight. However, I didn't use a weight and it didn't seem to be a problem.
Create a makeshift drying rack with some cans and a piece of wood. I was able to hang six pairs easily on the wood and could have added several more.
When the candles have cooled and hardened a bit you can trim excess wax from the bottoms and cut the wicks. Or you could leave the wicks attached just as you might see in country stores.
If you want to place them into candle holders but find that they are a little too thin try lighting one and letting some of the wax drip into the holder. Then place the candle in and hold it in place. After a minute, the wax will harden and keep the candle upright.
Here's another way to display them in teacups.
You might want to wrap these beeswax taper candles in bundles for gift giving but should definitely keep some for yourself.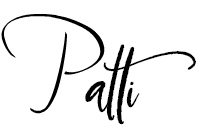 More Unique Candle Crafts
Print
How to Make Dipped Candles with Beeswax
Learn how to make dipped candles with beeswax, wicking and a couple of pots in your own home.
Equipment
Old pot

Two tall empty tin cans or another metal container like a candle pitcher

Scissors

Knife

Small piece of wood or a pencil

Wood stick

4 paint cans or similar size for drying station
Instructions
Cut a piece of wicking. Twice the length of your can's height and a few inches more. Mine was about 20 inches long.

Melt the beeswax in a tall can set in an old pot of hot simmering water creating a double boiler on the stove.

Wrap the middle of the wick around a wooden stick or pencil making sure the lengths of the wick are even on each side.

Once the wax has melted take the second can and fill it with cold water.

Place the melted wax next to the can with water.

Then dip the two ends of the wick into the melted wax.

Lift up and let the wax drip a little before placing the wicks into the cold water can.

Continue placing the wicks into the wax and then the water until you build up enough layers of wax to create the size candle you like.

Allow the candles to cool on a drying rack made up of two stacked cans and a wooden stick across the top.

Once they have a chance to cool and harden trim the wax ends to create a nice neat bottom. Then trim the candle wicks if desired.
Notes
You can make the taper candles thicker by dipping them more.
You can only make the candles as long as the can is tall so you might look around for something taller for longer candles.
If you want to place them in candle holders but they are a little small light one, and let the wax drip into the holder then set the candle in holding with your hand until it sets up.
You can also make these with soy wax or paraffin wax.
You could add scent to the candles with essential oils or fragrance oils but the natural beeswax has a nice light scent of its own.
You could also add a bit of color by adding in bits of old colored candles you no longer use.