These DIY candles made from orange rinds are easy to create. They are perfect for adding a little natural beauty to your decor.
Homemade scented candles with essential oils are so easy to make. They smell wonderful and don't cost a lot to make. I've made many as gifts or favors, with small tins, however, recently I saw some DIY candles made from citrus rinds. I really love the bright fresh, natural look, and the smell of citrus, so I tried making a few to decorate our table for a dinner party.
This post contains some affiliate links (that means if you make a purchase after clicking a link, there's no additional cost to you, but I will earn a very small commission. ) Click here to read my full disclosure policy.
Citrus Candle Supplies
Orange rinds - 4 from two large oranges cut in half.
Candle wax - 1/2 pound for the four candles or approx. 2 oz for each candle (I prefer soy wax because it burns cleaner)
Candle wicks
Straws - to hold the wick
Essential Oils - 1 tablespoon - I used a combination of sweet orange, lemon, and bergamot
How to Make DIY Candles with Orange Peels
Slice the oranges in half and carefully peel away all of the fruit from the rind.
Melt the wax. I have a candle pitcher that I place in a saucepan of simmering water to melt the wax, but you can use an empty coffee can or juice can instead. I've also read that some people use the microwave but I haven't tried that process. Once melted, let the wax cool slightly, for just a minute or two before adding the essential oils. Stir well.
Pour the wax into the empty rinds. Use a straw to hold the wick in place, by cutting a small slit in the middle of the straw. Then set the straw across the top of the orange rind and nestle the wick into the slit.
Once the wax hardens, discard the straw and clip the wick down to about 1/2 inch.
Don't they look pretty on the table with just a few flowers and a simple bouquet?
How Long Will These Orange Peel Candles Last?
They should burn for about 8 -10 hours depending on how high you fill them. Certainly enough time to last for the evening. You could blow them out and re-use them during the week but the rinds will eventually break down and start to deteriorate.
There's something about the beauty of nature that I really love and I plan to try this idea again with other produce or natural elements. I'm thinking, other types of citrus, coconuts, maybe something in the gourd family.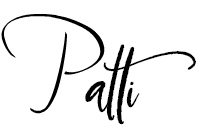 ---
P.S. Working with natural elements is one of my favorite things to do. The beauty of nature always makes my job easy. My dried orange garland project is one of my most popular posts. I've also make ornaments with different dried citrus fruit. And, you might just want to make something as simple as a homemade potpourri with apples, oranges, and cinnamon to scent the house.
Click Here to Save to Pinterest!