A key lime hibiscus tart may sound a little out of the ordinary dessert. However, it's easy to make and brings a nice tropical feel to the party.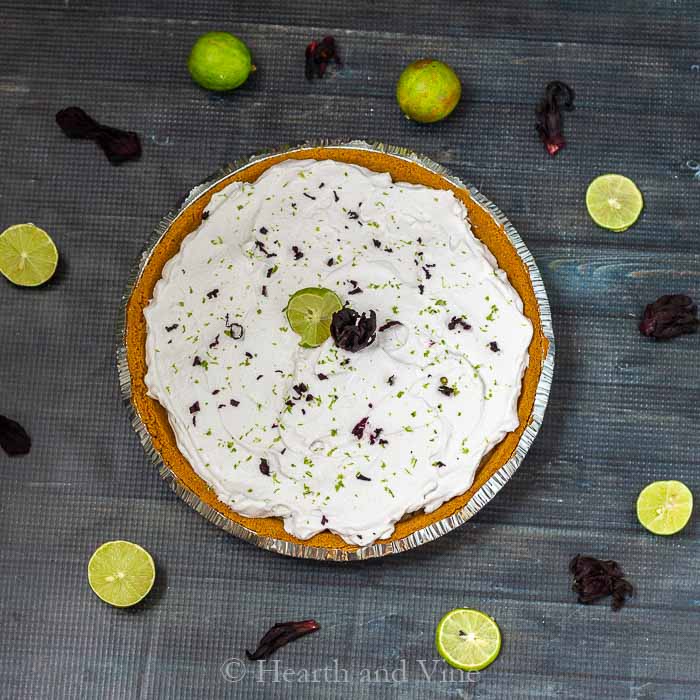 We have a new line of grocery stores in the area called Fresh Thyme Farmer's Market. They appear to be a cross between Whole Foods and Trader Joes. I found a whole bag of key limes there, and since my husband is a big fan of key lime pie, I thought I'd make one for him.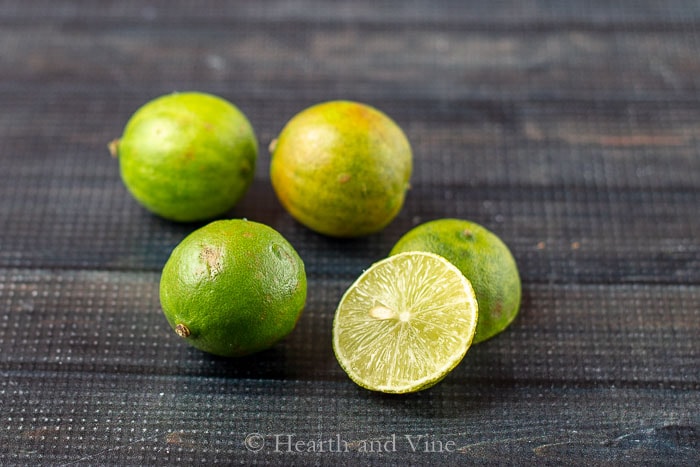 This post contains some affiliate links (that means if you make a purchase after clicking a link, there's no additional cost to you, but I will earn a very small commission. ) Click here to read my full disclosure policy.
Key limes are smaller than a standard lime, and they have a thinner yellowish green toned skin. Some say the flavor of a key lime is more tart and that they have an herbal or floral aroma.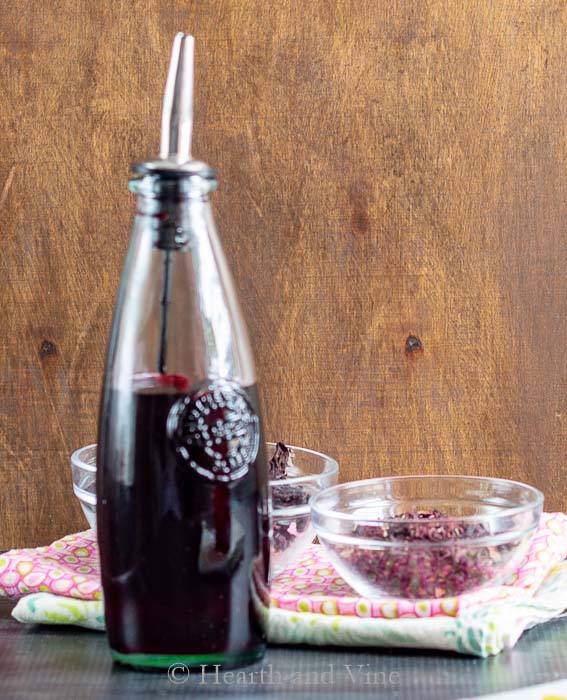 Since I had an abundance of hibiscus simple syrup
left over from the Hibiscus Margaritas, I wanted to try combining the two tart and tangy flavors in one dessert.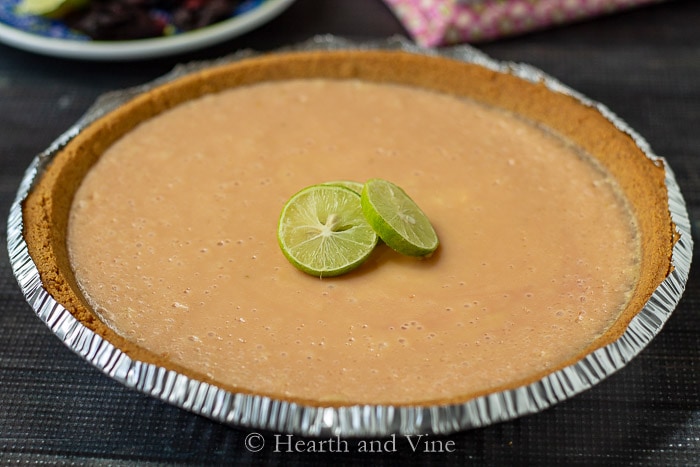 The hibiscus syrup is a beautiful dark red. You can make your own by infusing dried hibiscus flowers
in a simple syrup made from water and sugar.
The resulting color from combining the key lime juice, sweetened condensed milk, and hibiscus syrup was a pretty peach custard.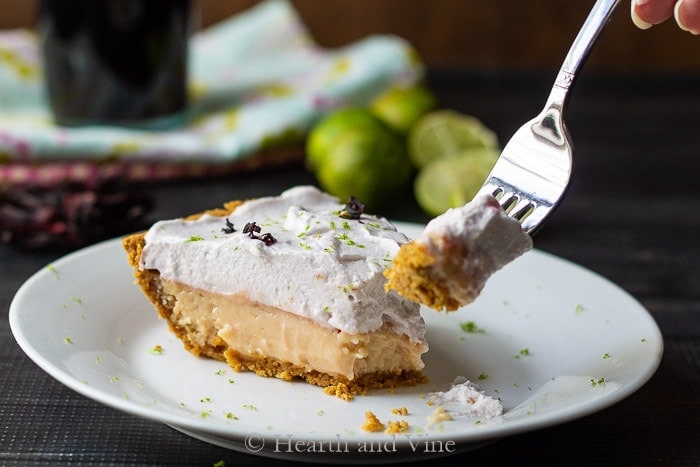 I also added some of the hibiscus syrup to the whipped cream. The color was more of a lavender than a pink.
I still think it looks pretty nice. And, it tastes great too.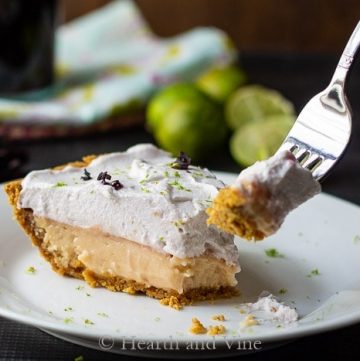 Key Lime Hibiscus Tart
Ingredients
1 14 oz. can of sweetened condensed milk
1/8 cup hibiscus syrup
1/2 cup key lime juice
1 teaspoon key lime zest
1 cup heaving whipping cream
2 tablespoons hibiscus syrup
1 9 inch prepared graham cracker crust
Instructions
Preheat oven to 325 degrees
Combine sweetened condensed milk, egg yolks, hibiscus syrup, key lime juice and zest in a mixing bowl.
Pour into the graham cracker crust.
Bake for 20 minutes. Remove and let cool
Pour cream and hibiscus syrup into another mixing bowl.
Whip on medium to high speed for about 4 minutes until peaks form in the cream.
Spread whipped cream over custard and garnish with more zest, thin slices of lime and bits of hibiscus flower.