Give your friends and family a quart mason jar filled with mug cake mix and a bag of chocolate chips for a yummy single treat.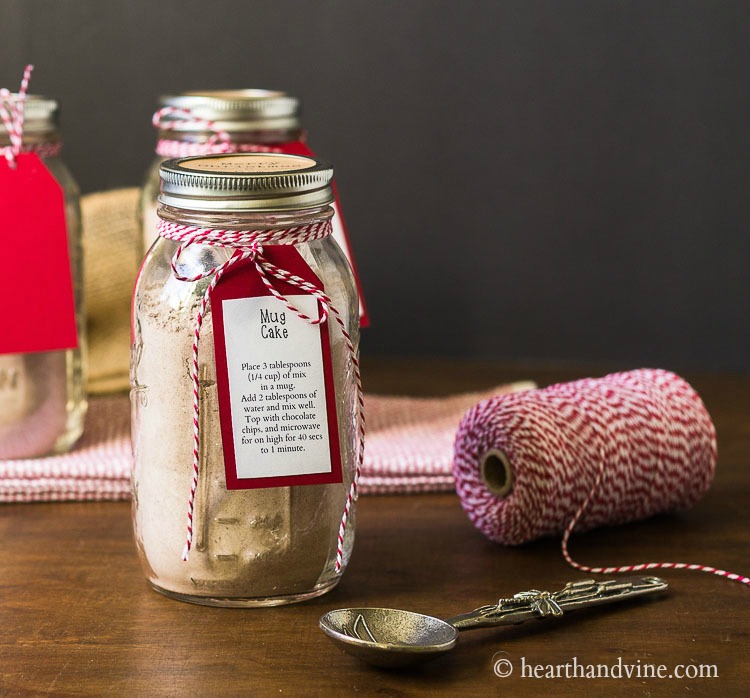 More Gift Wrapping Ideas: Chocolate Bark Candy, Pretzel Chocolate Caramel Treats, Homemade Granola
Do you have a sweet tooth? After dinner, do you crave just a little something sweet? I admit to being that person. Yet I try not to have too many temptations calling my name around the house. You know, because once I know they are there, I worry about them. The Solution: Single serve mug cake mix. It's just enough to satisfy your sweet tooth, without having the rest of the cake left hanging around, tempting you to eat more.
This post contains some affiliate links (that means if you make a purchase after clicking a link, there's no additional cost to you, but I will earn a very small commission. ) i.e. as an Amazon Associate, I earn from qualifying purchases. Click here to read my full disclosure policy.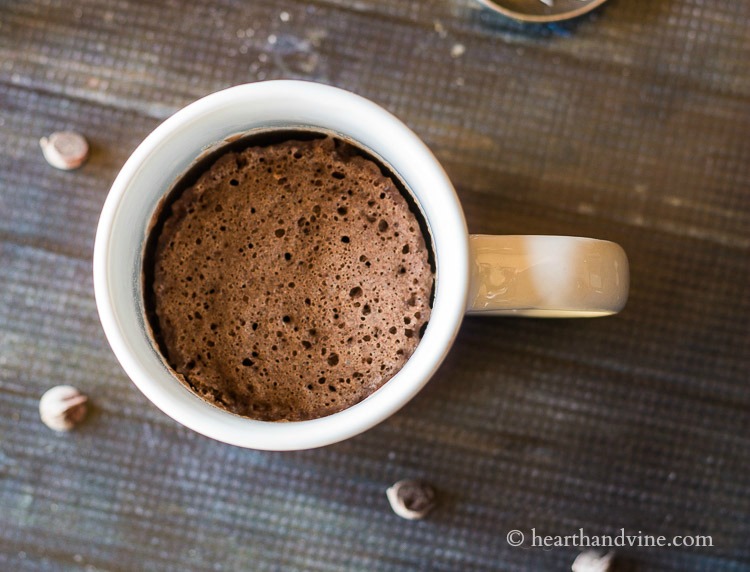 Mason Jar Mug Cake Mix
You mix it in a mug, then cook for just one minute in the microwave. Quick and easy.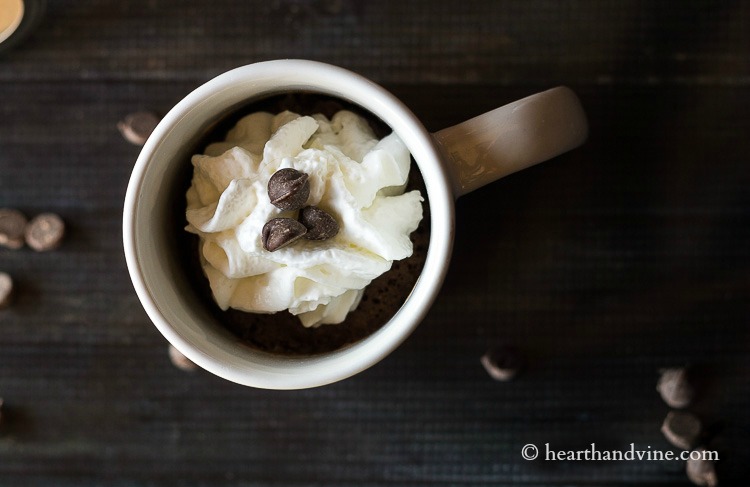 This mug cake mix is very cakey, but you can add any toppings on hand to give it a boost. I tried several recipes but ended up using Betty Crocker's Molten Lava Cake Recipe, and varied it up by using a regular chocolate cake mix and chocolate chips.
Here's why. This was the only recipe I tried which tasted good but did not require any additional ingredients like butter, oil, or eggs to make it. All you need is water, making this gift, tasty and convenient.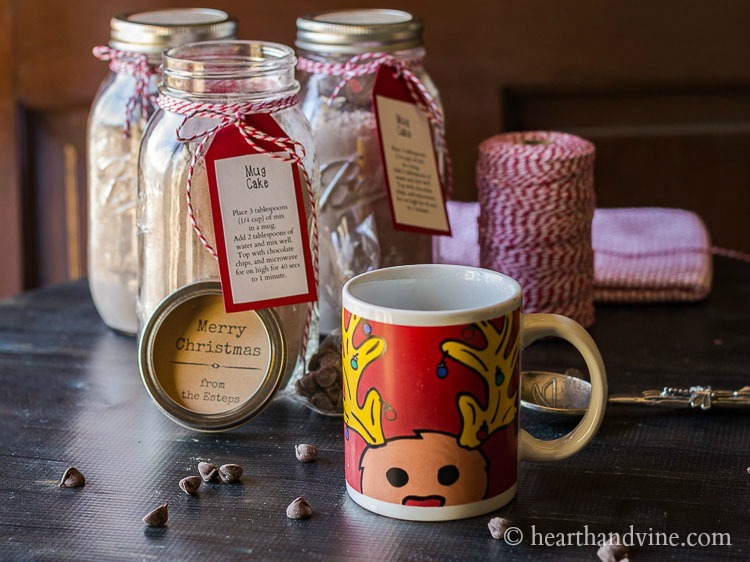 Here's a free printable for the tags to tie on to the jar. Just click on the images and you will go to a pdf, that can be printed or downloaded. Cut out the instructions and glue to the backing tag.
So why not make a few for your friends? I already did the math, and one box of angel food cake along with 2 boxes of chocolate cake (or any other flavor), fills 3 quart-sized mason jars. Add a little baggie of chocolate chips (about 1/4 cup) at the top, for extra yumminess.
The kraft paper labels used on the mason jar lid come from Avery #22808. You can print a message from a large list of templates on Avery's Online site. Here's the one I used.
I think everyone on my list will appreciate a little chocolate cake now and then. And, I'll be sure to keep one for me, so I can satisfy my after-dinner sweet tooth while keeping the portion control in check.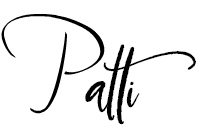 Click Here to Save to Pinterest!